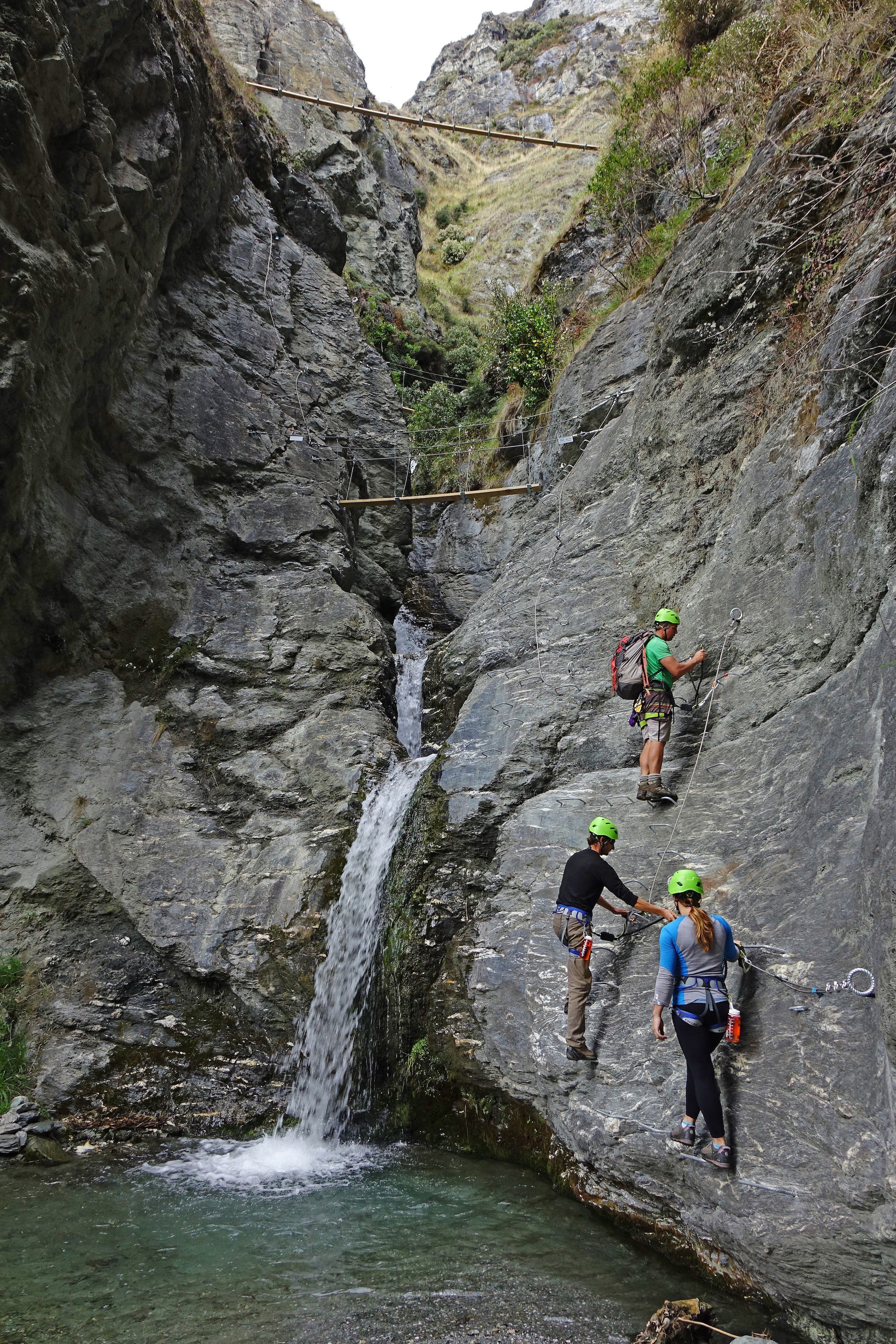 Waterfall climbing company Wildwire Wanaka says offering its experience on a "pay what you want" basis has led to customers paying above what was expected.
The company lowered its price in April from up to $299 to "pay what you want" after international tourism paused as a result of border closures from Covid-19.
It was a way to encourage affordable local tourism and support people after the hardships due to the pandemic, the company said.
They asked for about $50 per person, and clients could pay less or more.
However, the koha principle had motivated clients to give on average $85.
Managing director Mark Morrison said it was humbling to have so many people turn up at the end of April.
"It was a crazy time for everybody. We really believed that we would only have a handful of people climb with us, but it just exploded."
Mr Morrison said the koha programme was great because it meant they could employ more staff after lockdown.
"When lockdown happened we had to lay off the seven guides we had. Then at the peak of our koha programme in May-June we had 17 guides employed".
Wildwire Wanaka offer tours of the highest waterfall cable climb in the world.
The company will continue to offer waterfall climbing experiences to New Zealanders for koha this summer.
"We totally acknowledge that adventure tourism activities are 'bucket list' and not always affordable.
"We hope that this scheme will change that, by providing a way for those that are really struggling to get out there and have some fun. We know that 2020 has been a rough year for just about everybody".