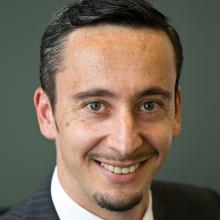 Shopping malls and convention centres have been a driver behind a strong increase in building consents for large commercial buildings in the year ending November.
Figures released yesterday by Stats NZ showed the value of consents issued for shops, restaurants and bars, social and cultural buildings, factories and farm buildings increased between $100 million and $300 million.
An increase in the intention to build more shops and social buildings was partly due to large consents for Auckland and Christchurch convention centres and shopping malls in Auckland, construction statistics manager Melissa McKenzie said.
"Construction costs rise each year, but even accounting for price rises, there was a significant increase in the value of shops and social buildings consented," she said.
Non-residential consents issued exceeded $7 billion for the first time on record in the year, while the value of offices and public transport buildings consented had the largest fall, down $351 million from the November 2017 year.
Nearly 33,000 new homes were consented in the year ended November 2018, up 5.3% from the November 2017 year. Stand-alone houses accounted for nearly two-thirds of new homes and there was a sustained increase in apartments, as well as townhouses, flats and units, particularly in Auckland, Ms McKenzie said.
Auckland topped the list for the number of new homes consented, at 12,800 which was up 19%, although down slightly from 13,078 in the October 2018 year. Canterbury, at 4668, was down 8.8% and the rest of the South Island, at 3418, was down 2.5%.
In November 2018, the seasonally adjusted number of new dwellings consented fell 2% after rising 1.4% in October.
Given how volatile consents for multiple dwellings could be, that one-month decline was of little concern, Westpac chief economist Dominick Stephens said.
Consents were still up 5.3% from a year ago. The bank still expected a pick-up in residential building activity in 2019 but expected construction-sector growth to tail off beyond that.ASB's economists said the housing shortage had moved beyond  Auckland and had  become evident in Wellington, and it was encouraging to see supply pick up in response.
Wellington consents continued to surge. After jumping 34.1% month-on-month last year, they jumped a further 16.9% over November.
In contrast and despite Auckland's well-publicised housing shortage, Auckland building consents had slowed over recent months.
The three-month average of seasonally adjusted Auckland consents had dipped to fewer than 1000 per month from nearly 1300 per month over May and June.
Non-residential consent issuance remained strong and had held up at high levels over 2018, despite weak building confidence, they said.