After joining Deer Industry New Zealand eight months ago as its new chief executive, Dan Coup learnt ''pretty quickly'' that confidence among producers was generally at a low ebb.
He arrived at a time when farmers were frustrated at the state of profitability, particularly in venison, and were determined that things needed to change.
Addressing the deer industry conference in Methven this week, Mr Coup said that was well understood by Deer Industry New Zealand (Dinz) which was taking up the challenge.
But while Dinz could contribute to change, it did not grow, buy or sell venison. It could contribute ''by leading, by encouraging, by facilitating and by directing a little bit of your money'', he told farmers.
The industry's Passion2Profit programme spanned the venison value-chain, from consumer to farmer. The strategy was about creating more value and there were opportunities to do that right across the value chain, he said.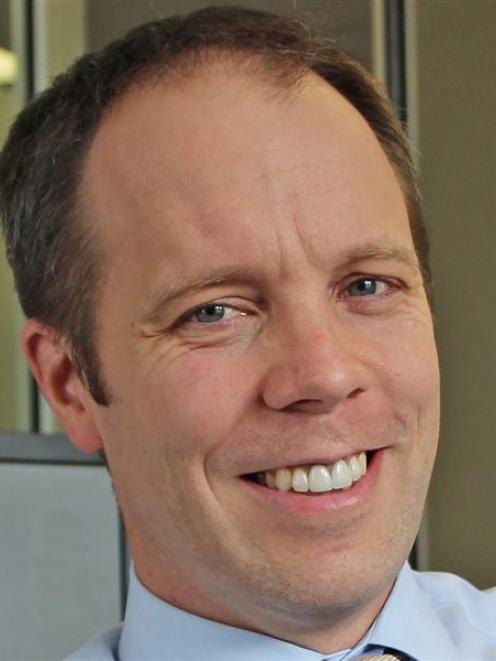 It involved ''substantial'' projects on both the marketing and farming sides. With marketing, the programme was centred on extending the use of Cervena. The five largest venison marketing companies were working together to design an extended Cervena marketing programme, beyond the current programme in North America and Australasia.
The work was not complete and it was not yet agreed but the companies were contemplating a new launch of Cervena. It would be a stand-alone brand that could be produced by all of the participating processors. Initially, it would target one or two small markets in Europe or China and it would be a premium, year-round protein supplied exclusively to high-end distributors.
''This proposition is attractive because it holds the potential for us to pool our resources and throw the industry's full weight behind a strong brand - it gives us the greatest prospect of creating premium value for our venison,'' Mr Coup said.
The technology was available to produce deer much heavier and much earlier than done on average now, and to produce profitably while meeting the highest animal welfare and environmental expectations.
But he was concerned that technological know-how did not ''jump easily'' from laboratories and researchers into the farming community and that was what the on-farm component of Passion2Profit was all about.
''We need to do much better in the way that we deliver research learning to farmers and make it something that is applicable to individual circumstances,'' he said.
The full programme would not be possible without additional funding and it was the subject of an application to the Primary Growth Partnership for partnership funding from government. Dinz was grappling with a range of challenges and opportunities. In the advocacy space, the biggest issue of importance was water quality regulation, Mr Coup said.
Market access continued to be a struggle, particularly in China, but there seemed to be ''some light at the end of that tunnel''.
A push to get New Zealand venison recognised in Europe as a year-round menu item has begun.
Hanos, the largest food service distributor in the Netherlands, has begun a two-month promotion that aims to separate New Zealand venison from a European tradition that dictated how and when game meats might be eaten.
At the direction of the company's head game buyer, Ben Veldcamp, it has been renamed and presented in new barbecue-ready cuts. Dinz was giving Hanos promotional support and exporters were working with the company to assure them of year-round supply, Mr Coup said.
Firstlight Venison director Gerard Hickey said encouraging discussions had been held with Hanos over the years but the trigger was disruption to the supply of ostrich and antelope from South Africa because of exotic disease outbreaks.
Mr Coup said the European game meat market had become much more competitive in the past few years.
Silver Fern Farms, as well as Firstlight Foods, supplied Hanos. Other exporters were also being encouraged by Hanos to supply their Dutch customers with similar cuts in order to build a critical mass of demand.
If it proved to be a ''game-changer'' in Holland, it would make it easier to convince customers elsewhere in Europe to embrace a similar strategy, he said.