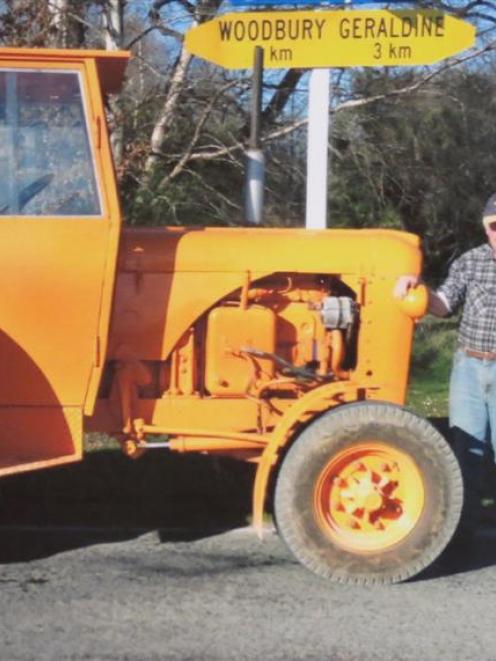 I bought my 9G Chamberlain about 13 years ago so I could take part in tractor treks and also use it for farm chores on my Geraldine farm property.
When I located it, the tractor had been parked under pine trees for some years and was in very poor condition.
I wanted it reliable and comfortable so major work was carried out and we made mudguards for both the front and back wheels.
The 9G Chamberlain is a sought-after tractor as it is capable of speeds of up to 50kmh and has power steering and good brakes.
I consider it a great privilege having our Australian friends from Western Australia bring 12 tractors from Perth to do a month-long South Island tour.
I will be joining them and driving my tractor from Cromwell to Tuatapere, Invercargill, Gore and Tapanui before leaving them at Millers Flat, where some of my employees will take turns on other sections of the trek.
I happened to be in the United States when the Chamberlain Tractor Club did a tour from the east to west coast.
The amount of interest, hospitality and friendship of the American people was unbelievable.
The newspapers and others followed their adventure daily and gave them really extensive publicity.
Chamberlain tractors were Australian-made. They had a good share of the Australian market and a few hundred were sold in New Zealand covering the range from 9Gs to the larger sizes up to 90 horsepower. They proved to be well made and performed well.
US company John Deere bought Chamberlain and eventually closed the manufacturing plant of Chamberlain.
Milburn Lime has had special caps made and is giving them to the visitors and participants. The caps have a Chamberlain tractor with a Kangaroo and a Kiwi on either side.