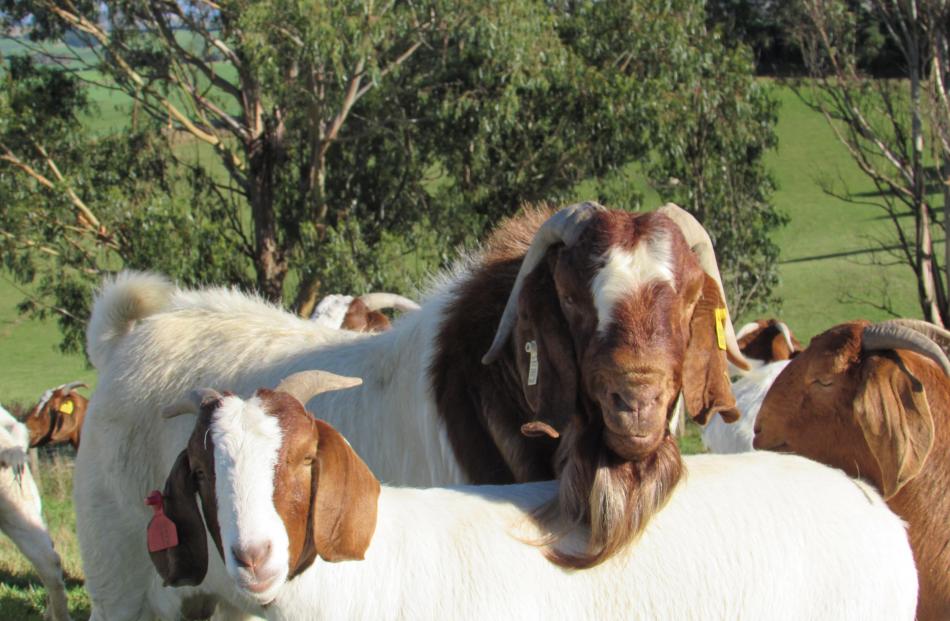 Boer goat farmer and breeder Owen Booth is hosting a field day on his Enfield property near Oamaru this Saturday. Milk, meat and fibre goat farmers and those interested in farming goats are invited to attend.
''We want to form a discussion group, so that individuals can meet and discuss all aspects of farming goats and keep in touch with what is happening in the industry,'' Mr Booth said.
The field day would include a walk around his property followed by a discussion about the industry and where they wanted it to go and how they were going to get it there. He said he was keen to see people attend from Otago and Southland as well as North Otago and South Canterbury.
''I believe there is great potential in farming goats.
''Mohair is in demand, meat is in demand and milk is sought after, and with the advantages of farming these animals for weed control and pasture enhancement, the future looks very bright.''
He said meat, milk and fibre goat farmers all had issues in common and he wanted to ''pull everybody together'' and ensure the right information was available to ensure they were successful.
Registration is from 1pm at 428 Burnside Rd, Enfield, Oamaru. He can be contacted on (03) 432-4028.