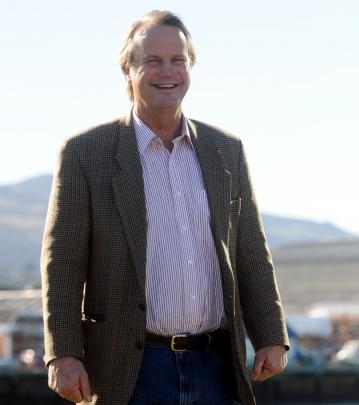 The quality of New Zealand's rivers is not the sole responsibility of the rural sector, Federated Farmers environment spokesman Ian Mackenzie says.
The Ashburton farmer and Land and Water Forum member has criticised the recently-released Green Party policy, which aims to have all New Zealand rivers suitable for swimming.
''At the end of the day, the Greens' policy is disingenuous,'' Mr Mackenzie told Courier Country on Monday.
While the Greens said they were speaking about all rivers, in effect they were only meaning rural waterways, he said.
The most polluted rivers were urban; to get them up to swimming standards, many city sewerage and stormwater systems would have to be completely redesigned.
''They're not proposing that. They're blaming farmers for pollution.''
That was ''dishonest'' and ''misleading'', Mr Mackenzie said.
However, he believed most people understood that, and he had received ''very positive'' feedback on his stance.
The new National Policy Statement for Freshwater Management (NPS) required polluted waterways to be brought up to a minimum standard, which would be ''very difficult and expensive'' for most urban rivers, he said.
Each community could decide the standard it required above the minimum and how soon to achieve it. All waterways had to have their current standard either maintained or improved.
''If communities want it improved, the NPS specifically allows and encourages that.''
Mr Mackenzie said he was ''reasonably confident'' it would work.
''The strength of the NPS is that local communities have to think about what it will take ... understand the implications, how they will get there without closing schools, hospitals, etc.
''It's quite sensible.''
The effects on jobs, rates and the local economy had to be taken into account when water quality decisions were made, he said.
''To leap into swimming as the gold standard for all, without some sort of exceptions regime, will likely cost urban ratepayers massively in the pocket.
''This Green Party policy intent shows a lack of integrity. It cannot be implemented fairly without a huge cost to society and will likely only end up being implemented in rural areas instead of all waterways.
''In other words, it will let off the hook some of our most polluted waterways, like Wellington's Waiwhetu Stream and Christchurch's Avon, yet insist on higher standards for our rural streams and rivers.
''This is cynical lip service to comprehensively addressing water quality.
''If this is truly a water quality policy, then it fails to address the fact that more than half of the water quality monitoring sites are within 2km of urban areas and 90% are within 10km.''
It was important to note that the Government had resisted any attempt to have minimum water standards set at a level that would shut down the economy, Mr Mackenzie said.
''Farmers and our stock need good water quality but to be truly equitable, town and country have to be in the same boat.''
- by Sally Brooker