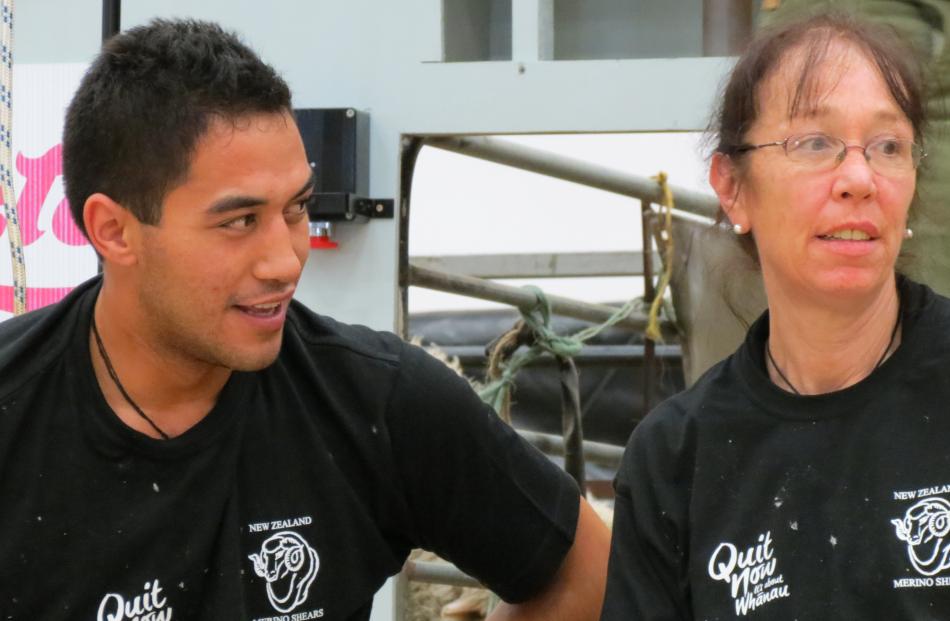 One of the most prestigious events on the shearing calendar is only two weeks away and this year it will include a new competition featuring the top woolhandlers in the country.
The 56th annual New Zealand Merino Shearing Championships will be held at Molyneux Stadium, Alexandra, on October 6 and 7 and will be open to the public from about 7.30am.
Organising committee member Graeme Bell said the Merino Shears was one of the highlights of the shearing year.
In addition to the open and senior shearing, and open, senior and junior woolhandling sections, organisers will be trialling the new Golden Fleece Allbreed Invitation Wool Handling event. If it went well, it will become part of the annual Merino Shears competition.
''Our top three woolhandlers of the past year in New Zealand: the current world champion world handler Joel Henare, of Dunedin; Keryn Herbert, of Te Awamutu and Pagan Rimene, of Alexandra,
will be in the competition,'' he said.
''It will be quite an exciting event.''
Woolhandlers who have accumulated the highest number of points during competitions in New Zealand will compete for the 2018 title.
''We want to see if it works and we believe it will be quite a crowd pleaser.''
He said entries into the woolhandling and shearing sections were still being accepted, although it was too early to know just how many will be competing in the Merino Shears.
He said he was hoping some of the top local shearers and woolhandlers would compete. A total prize pool of more $15,000 is on offer.
''It is the first round of the PGG Wrightson national shearing circuit and Alexandra is compulsory,'' he said.
Invercargill shearer Nathan Stratford will be back to defend his open shearing title.
The competition to select the Australian competitors has yet to be held but many will be hoping six-time champion Damien Boyle, from Western Australia, will be back to reclaim his title, as he placed second to Stratford last year.
Boyle was the first shearer to win the open Merino Shears title six years in a row.
The only other person who had come close was Mana Te Whata, of Mossburn, who won it in 1987, 1988, 1989, 1990, 1993 and 1995.
The sheep will be supplied by Earnscleugh Station and Waikerikeri Station.
Corporate tables are also available. Details are obtainable from Mr Bell on 027-650-2900 or secretary Nola Nevill on 448-5076.
-By Yvonne O'Hara