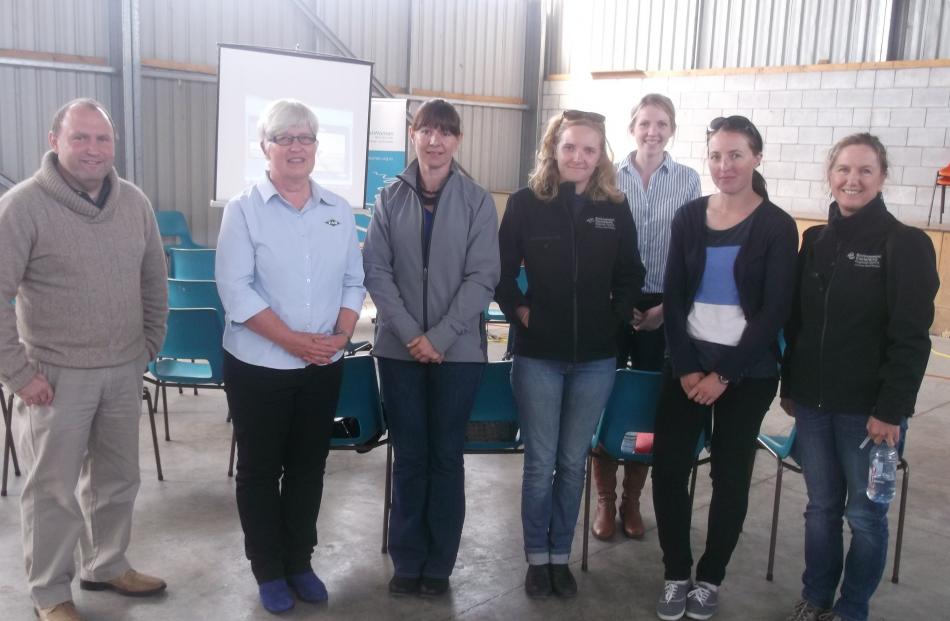 Planning for a sustainable future was the focus of a roadshow in Rangiora last week.
Rural Women New Zealand's 2014 International Year of Family Farming roadshow rolled into the Rangiora Showgrounds on Friday to share ''good news stories'' about the role of family farms now and in the future.
Development and marketing manager Kiera Jacobson said the focus was on family farms being sustainable, ''not just environmentally, but also financially and in our on-farm safety''.
''[Marlborough farmer] Doug Avery kicked us off this morning with an inspirational talk around what the farming community needs to do to celebrate the peaks and to work together to get through the lows.''
Foundation for Arable Research (FAR) research manager Diana Mathers spoke about sustainability, with a particular emphasis on biodiversity and nutrient management.
''She pointed out that each council will be quite different in their nutrient requirements, so it is important for farming businesses to keep track to make sure they keep on top of it.''
The afternoon session included discussions on farm succession from Coach Approach and on-farm safety from WorkSafe NZ.
Ms Jacobson said Rural Women NZ was grateful for the support of the Royal Agricultural Society in venue sponsorship, by negotiating with agricultural and pastoral committees for the use of their grounds.
''It was important for us to come to the showgrounds. Most of our members sit on local A&P committees and it is such a big part of farming and it's something younger people should be involved with.''
- David Hill