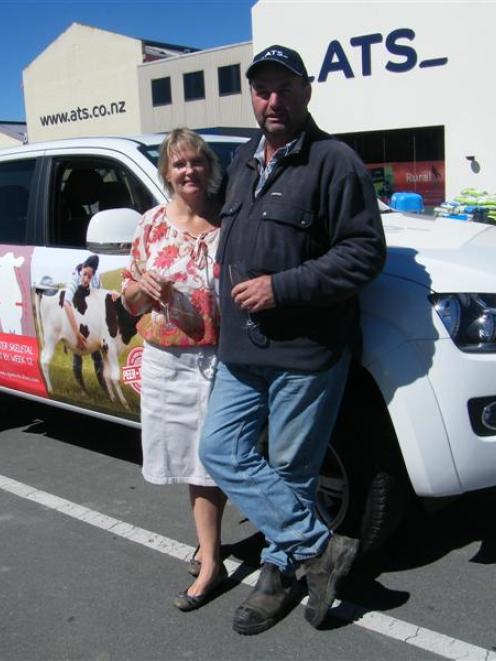 Evan Chisnall had just bought a new 4WD when he got a call to say he had won a double-cab ute in a national competition.
Evan and his wife, Maxine, took possession of the latest model Volkswagen Amarok ute in Ashburton recently after his entry was drawn in the Queen of Calves competition for buyers of a calf nutritional probiotic product manufactured by Bell-Booth Ltd.
The Chisnalls farm 4000 cows on three properties in the Hinds area of Mid Canterbury.
The hundreds of entries were placed in the tray of the vehicle for the draw in mid-December.
Presenting the vehicle was Donna Pfefferle, Bell-Booth New Zealand sales manager, and Glenn France, Bell-Booth product specialist for the Canterbury area.
They were joined by ATS market manager dairy Nicky Hogg, and ATS chairman of operations Jono Pavey.
Ms Pfefferle said new independent research had shown adding the Queen of Calves product to milk had a significant impact on the way the milk was digested by calves. The findings will be released to the public this year.
- Maureen Bishop.