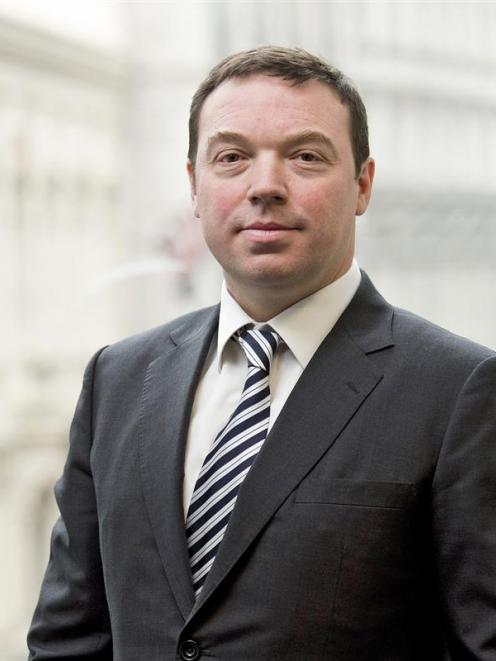 Finance firms need to do what is right for the consumer, not just focus on staying inside the law, if they want to regain the trust of the public, the head of New Zealand's market's watchdog has warned.
Speaking at the Financial Services Industry Conference Rob Everett,  chief executive of the Financial Markets Authority, said the massive regulatory and political response to the global financial crisis had masked the risks caused by poor conduct.
That was now coming to the fore and costing companies dearly, with consumers suffering a second phase of a crisis of trust in the industry, Mr Everett said.
"Right now, in a very visible and painful way, the failure of management and boards to understand how to have their employees - and the products they sell - generate fair outcomes for their customers is costing them dear."
He pointed to a global report called the Edelman Trust Barometer, which found there is an increasing sense within the general population that the rich have access to information and opportunity that the rest of the public do not.
There was also an increasing distrust of major institutions and far more influence from peer-to-peer services such as Airbnb, TripAdvisor and Trivago.
"The report showed that the slow recovery in trust of financial services businesses since 2012 had stalled.
"In major jurisdictions such as the US, Hong Kong, Brazil and France that trust has dropped since 2017 by double-digit percentages and as much as 20% in the US."
Mr Everett said the falling trust had been driven by banks becoming financial supermarkets in which cross-selling had resulted in some poor outcomes for consumers, while the drive from shareholders meant companies were focused on short-term returns.
He said some of the trust issues could be addressed by regulation but not much.
Instead he called for firms to focus more on doing what was right for consumers.
He also called for boards of finance companies to change their view on how much money senior managers should make and how much shareholders could expect and focus "unrelentingly" on serving customers.
He said those customers should be the end users, not the intermediaries who sold those products.
"I can't stress enough that we can't change this by tinkering at the edges. Change has to be more fundamental."
- By Tamsyn Parker