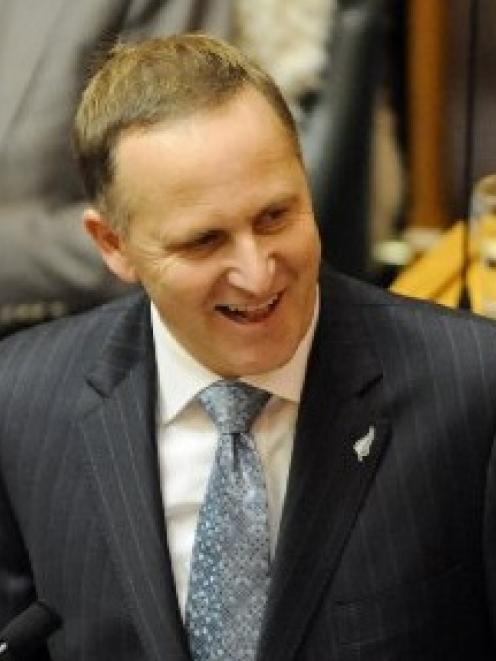 The Government is bracing itself to handle the fallout if South Canterbury Finance goes into receivership tomorrow and has again assured depositors they will get their money back.
Prime Minister John Key said today ministers had a carefully constructed plan to deal with the crisis, but he wouldn't say what it was and gave no indication the Government was going to bail out one of New Zealand's biggest non-bank institutions.
SCF owes 20,000 investors about $1.7 billion, and is believed to be running out of cash to meet its statutory requirements.
It is trying to put together a deal with new backers and has said it will make an announcement to the stock exchange tomorrow.
The company has warned "there can be no certainty" that recapitalisation and restructuring proposals will be successful.
Depositors are covered by the Government's Retail Deposit Guarantee Scheme, which has $900 million set aside to cover liabilities for all the finance companies in it.
Mr Key said the Government believed there was enough money there to meet any liabilities, and if SCF failed a potential payout could be in the range of $600 million.
However, company assets would be used to offset that amount and there were other factors to be taken into account.
Mr Key said the Government had three objectives as SCF approached its deadline of 5pm tomorrow.
Those were making sure depositors were protected, minimising the cost to the taxpayer and ensuring that any disruption to the wider economy was kept to a minimum.
"It's important to note SCF is still operating and we don't want to prejudice any commercial discussions that may be taking place with private parties," he said at his post-cabinet press conference.
"We have carefully thought through the actions we may have to take...the Government takes this issue very seriously, SCF is a very large institution and there are investors and taxpayers involved."
Mr Key said Finance Minister Bill English, who had been due to leave tonight for Hong Kong and Singapore, had delayed his departure so he could deal with whatever happened tomorrow.
SCF chief executive Sandy Maier today played down speculation the beleaguered company was looking for a rescue plan from the Government and said the only discussions taking place were with private sector parties.
Alan Hubbard, SCF's founder and president for life who was its chairman until March, said yesterday a deal was on the table that could save the company but government money might be needed as well.
Two of Mr Hubbard's other companies, Hubbard Management Funds and Aorangi Securities, Mr Hubbard himself and his wife Jean have been put under statutory management.
Mr Hubbard has strong backing in the South Island and the Government has been criticised for the way he is being investigated, but the Serious Fraud Office said today it would be foolish to think that "some investor interviews and a cursory examination of the documentation" would do justice to the issues it was dealing with.
The Government is aware of the political backlash that could follow an SCF collapse because the company has widespread investments in agriculture.
Mr Key said National's South Island MPs were being kept in the loop, so far as commercial confidentiality allowed.
"In the end, the test of the Government's actions will be in the hands of the New Zealand public," he said.