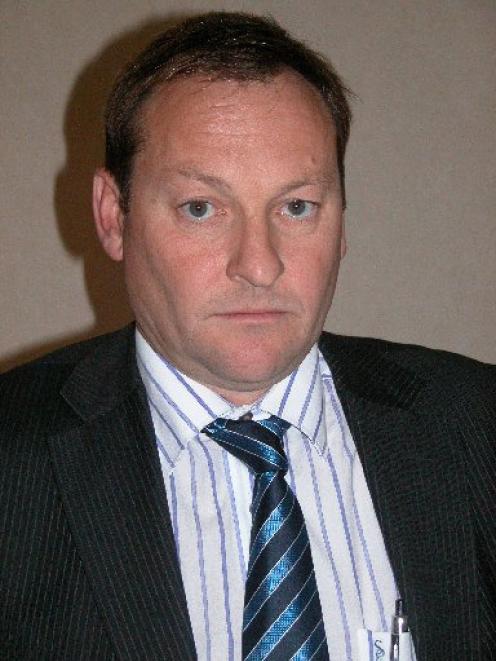 Comments made at an insolvency law conference last week by the boss of the Serious Fraud Office has delayed the start of New Zealand's biggest ever fraud trial.
SFO director Julie Read referred to Justice Paul Heath, presiding over the South Canterbury Finance (SCF) trial starting in Timaru today, as "our judge" while speaking at the 13th Annual Corporate Insolvency and Restructuring Conference in Auckland last week.
At the High Court in Timaru this morning, lawyers acting for the former SCF chief executive Lachie McLeod, 50, and two of the company's former directors, Edward Sullivan, 72, and Robert White, 70, accused of a $1.7 billion fraud, claimed the comment could have led to the public thinking that the judge was biased in favour of the SFO.
Pip Hall QC, Bruce Squire QC, and Jonathan Eaton QC wanted a delay to the start of the trial, set down for 15 weeks, in order to look deeper into the issue.
But Justice Heath this morning said it was "extraordinary" to think anyone would possibly think he would be anything other than impartial.
He said he had not previously met SFO chief executive Julie Read before the conference, at which he was chairman.
Before Ms Read presented a session on the SFO's work, Justice Heath spoke to her and told her he did not want her to say anything about the South Canterbury Finance prosecutions as he was to be the trial judge.
During the course of her presentation, she made the comment, "We are very fortunate to have Justice Heath as our trial judge".
A partner at a Wellington firm of solicitors immediately emailed Bruce Squires QC, acting for Mr White.
"Whatever her reasons may have been for expressing that view, I do not currently see, on the evidence, any link between that and whether I would perform my judicial function impartially," Justice Heath said.
He declined to recuse himself from the trial and asked for the defendants to be arraigned and Crown openings to go ahead as planned.
The trial was delayed by an hour.
Defence counsel will be given time to formally pursue the matter further next week if they so wish.
Sullivan, White, and McLeod all stood in the dock and pleaded not guilty to 18 charges, including counts of theft by a person in a special relationship, false statements by promoter, obtaining by deception and false accounting.
The trial now continues, with the Crown opening arguments expected to go into Friday.
- by Kurt Bayer