a2 Milk's new chief executive has moved to sell her entire stake in the company after just two months in the job, causing a stir in the investment community.
Jayne Hrdlicka sold 178,616 shares in a2 Milk last Tuesday, and an equal number of shares on Thursday, for a total of around A$4 million ($4.3 million), according to a notice issued late on Friday to the Australian and New Zealand stock exchanges.
The shares were received by Hrdlicka, who is on a salary of A$1.5m, on the automatic exercise of rights in the company.
The company said in its notice the share sales were to meet Hrdlica's tax obligations and to "fund commitments made by Ms Hrdlicka prior to her taking up employment with the company".
"Ms Hrdlicka retains a relative interest in time-based rights and performance rights," the notice said.
A spokesman for a2 Milk said the 245,787 in performance rights, and 242,022 time-based rights, would take Hrdlica's holding back over her original stake upon their execution.
Devon Funds executive chairman Paul Glass said Hrdlicka's sales came at a sensitive time for the stock.
"It's a really interesting decision for a new CEO to dump every share she owns, excluding options, just a couple of months into the new job and at a time when there is a lot of uncertainty hanging over the A2's sales channels following the release of new Chinese regulations over e-commerce that come into effect from January 1," Glass said.
"Jane has been exceptionally bullish on the stock since joining, particularly in meetings with institutional investors over the last few weeks," he said.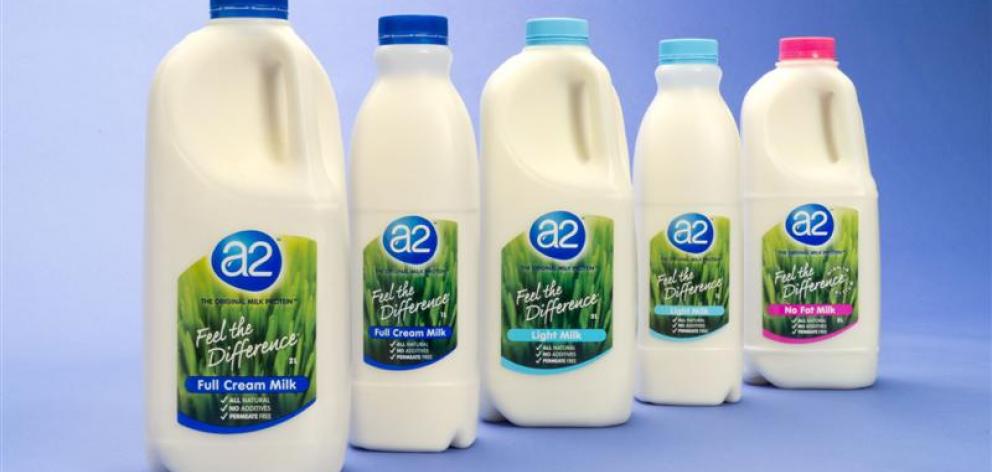 Last month China introduced a new e-commerce law, with implementation also coinciding with the end of the cross-boarder e-commerce (CBEC) rules.
Research from Craigs Investment Partners estimated about 33 per cent of a2 Milk's infant formula volume flows through the CBEC channel. Craigs said potential for change in the regulation remained an uncertainty for A2 Milk and its supplier, Synlait Milk.
Seeing Hrdlicka sell was "quite staggering" , Glass said.
"This will raise real issues if there are problems in the sales channels due to the new Chinese regulations," he said.
"Investors are paying over 32 times forecast earnings for this stock so it's not one you want to see any negative surprises from," Glass said.
Earlier this month, a2 Milk's chief financial officer Craig Loutit sold his stake down to 350,000 shares from 500,000 in order to fund the exercise price and tax obligations relating to his recent exercise of options to subscribe for shares in the company.
The Motley Fool, the influential Australia-based firm that provides stock research, also weighed in.
While Hrdlicka clearly has valid reasons for the sale of these shares, it was still "very disappointing" to see her offload all her ordinary shares so soon after joining the company at a time when its growth could be challenged due to a maturing Chinese infant formula market, it said.
The share sales by Bellamy's Australia executives before the infant formula maker's fall from grace a couple of years ago is no doubt still fresh in the minds of many investors, it said.
Shares in a2 Milk closed on Friday at $12.51, down from its record high in March of $14.10, but up 107 per cent over the last 12 months.
Under the terms of employment released to NZX, Hrdlicka's salary is A$1.5 million per year, reviewed annually, with a yearly bonus of up to 100 per cent of her salary based on performance against key indicators.
The a2 Milk board can also increase or decrease that by 20 percent on its own assessment of her performance.
Hrdlicka was chief executive of Qantas Airways' Jetstar Group for the past five years and a non-executive director of Woolworths.