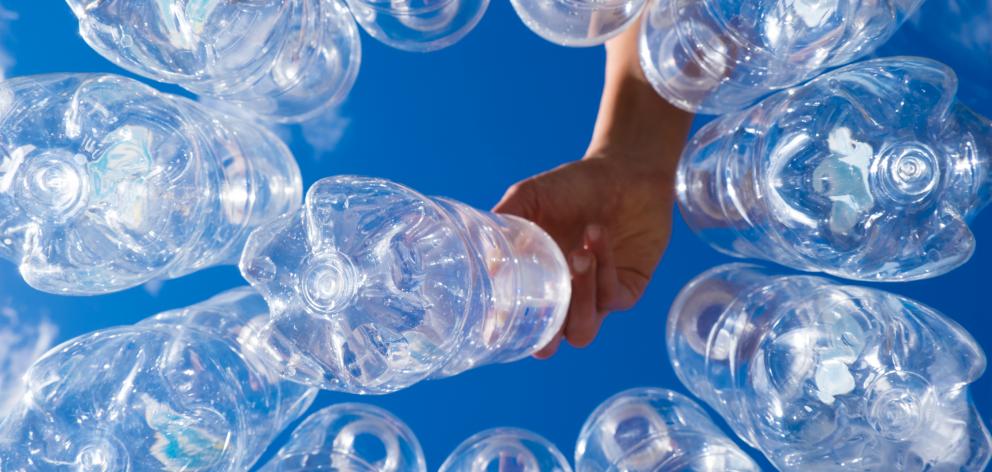 The way New Zealand manages recycling is fundamentally broken, a new report says.
The report conducted by WasteMINZ gathered information from 38 councils and nine recycling operators.
Last year, China banned imports of various recyclable materials until the end of this year. However, it is likely there will be a further extension of the restrictions, as the country looks to improve the health of its environment.
As a result, 82% of councils surveyed indicated they had been affected by the restrictions and were selling certain plastics at a lower price, stockpiling or struggling to find new buyers.
Associate Environment Minister Eugenie Sage told Morning Report the way waste was dealt with in this country needed to change.
"The Waste Minimisation Act is good legislation, but it hasn't been used to its full potential over the last decade. And we need to think about how we design products, so they are designed for long-life, for the ability to be deconstructed at the end of their life and their materials re-used."
She said curbside recycling needed to be clearly separated from glass so that it could be used again.
"We need a whole different approach to waste, so we are generating less waste and we are using material and re-using them, rather than just throwing them away.
"Consumers, if they do separate and encourage their councils to maintain separation, will make it much easier for the recycling."
WasteMINZ chief executive Paul Evans said there were a mixture of short-term and long-term actions that needed to be taken.
"In the immediate future we need to look at access to funding to make sure recyclables aren't sent to landfill, as well as communication so consumers don't overly contaminate recyclables."
There needed to be a more robust system and a revision of the national waste strategy, Mr Evans said.
Some of the other recommendations in the report included allowing councils to use levy funds for an interim period to address issues around recycling quality, and avoiding sending those items to landfill.
"Every tonne of waste that goes to landfill there's a ten dollar levy which is applied to it. Half of that goes to councils and half of that goes into a fund administered by the government. And that can be used for projects that minimise waste to landfill.
"We're saying in the discussion document, that ensuring these recyclables goes to landfill would be a very good use of that pre-existing fund."
Mr Evans said there would be consequences if changes were not made.
"Worst case scenario we'd see recyclables going to landfill, increased costs for communities and potentially some recycling operators going out of business."
However, this also represented an opportunity for New Zealand.
"It's an opportunity to build a new system, to deliver better outcomes for our communities, environment and the economy."