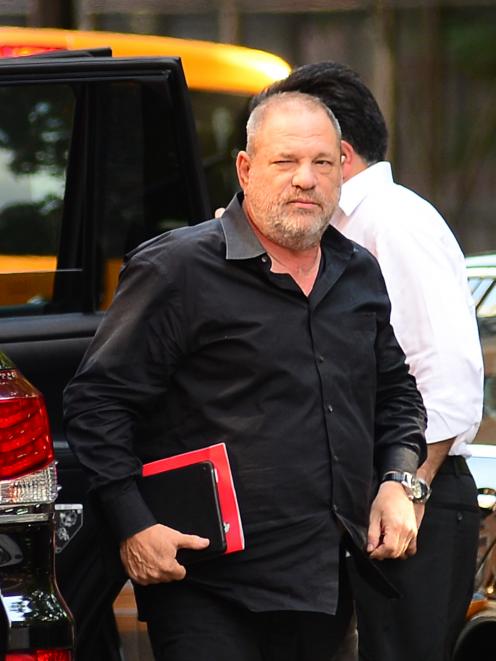 Oscars organiser the Academy of Motion Picture Arts and Sciences is to hold a special meeting at the weekend to discuss allegations against producer Harvey Weinstein.
The New Yorker reported on Tuesday that 13 women have claimed that Weinstein sexually harassed or assaulted them, including three who told the magazine they had been raped.
Actresses including Gwyneth Paltrow, Angelina Jolie, Ashley Judd and Rose McGowan have said they were harassed him.
"The Academy finds the conduct described in the allegations against Harvey Weinstein to be repugnant, abhorrent, and antithetical to the high standards of the Academy and the creative community it represents," the Academy said in a statement on Wednesday.
"The Board of Governors will be holding a special meeting on Saturday, October 14, to discuss the allegations against Weinstein and any actions warranted by the Academy."
Weinstein's spokeswoman Sallie Hofmeister did not immediately return a request for comment on the Academy's statement.
The statement follows allegations that Weinstein sexually harassed or assaulted a number of women over the past three decades including three who say they were raped.
Weinstein has denied having non-consensual sex with anyone.
The 65-year-old was also suspended from the British film academy BAFTA on Wednesday.
"In light of recent very serious allegations, BAFTA has informed Harvey Weinstein that his membership has been suspended, effective immediately," the academy said in a statement.
"We hope this announcement sends a clear message that such behaviour has absolutely no place in our industry."
In an article in the New Yorker on Tuesday, Weinstein's spokeswoman Sallie Hofmeister responded to the allegations, saying that "any allegations of non-consensual sex are unequivocally denied by Mr Weinstein".
"Mr Weinstein obviously can't speak to anonymous allegations, but with respect to any women who have made allegations on the record, Mr. Weinstein believes that all of these relationships were consensual."
Reuters was unable to independently confirm any of the allegations. Weinstein and several of the women cited in the article have not immediately replied to emailed requests for comment.
Weinstein won an Oscar in 1999 for producing best picture winner Shakespeare in Love.
Weinstein was one of BAFTA's New York trustees and regularly threw a lavish party ahead of its annual prize ceremony. His films have been nominated for the academy's prestigious award four times. 
His British wife and fashion designer, Georgina Chapman (40), announced on Wednesday that she would leave him.
Weinstein is the latest US media or entertainment industry titan to face sexual harassment accusations. At Fox News, late Chief Executive Officer Roger Ailes was forced out in 2016 and anchor Bill O'Reilly resigned in April after similar claims.
More than 50 women have accused comedian Bill Cosby of sexual assault. He faces a retrial in April on the one criminal case against him.