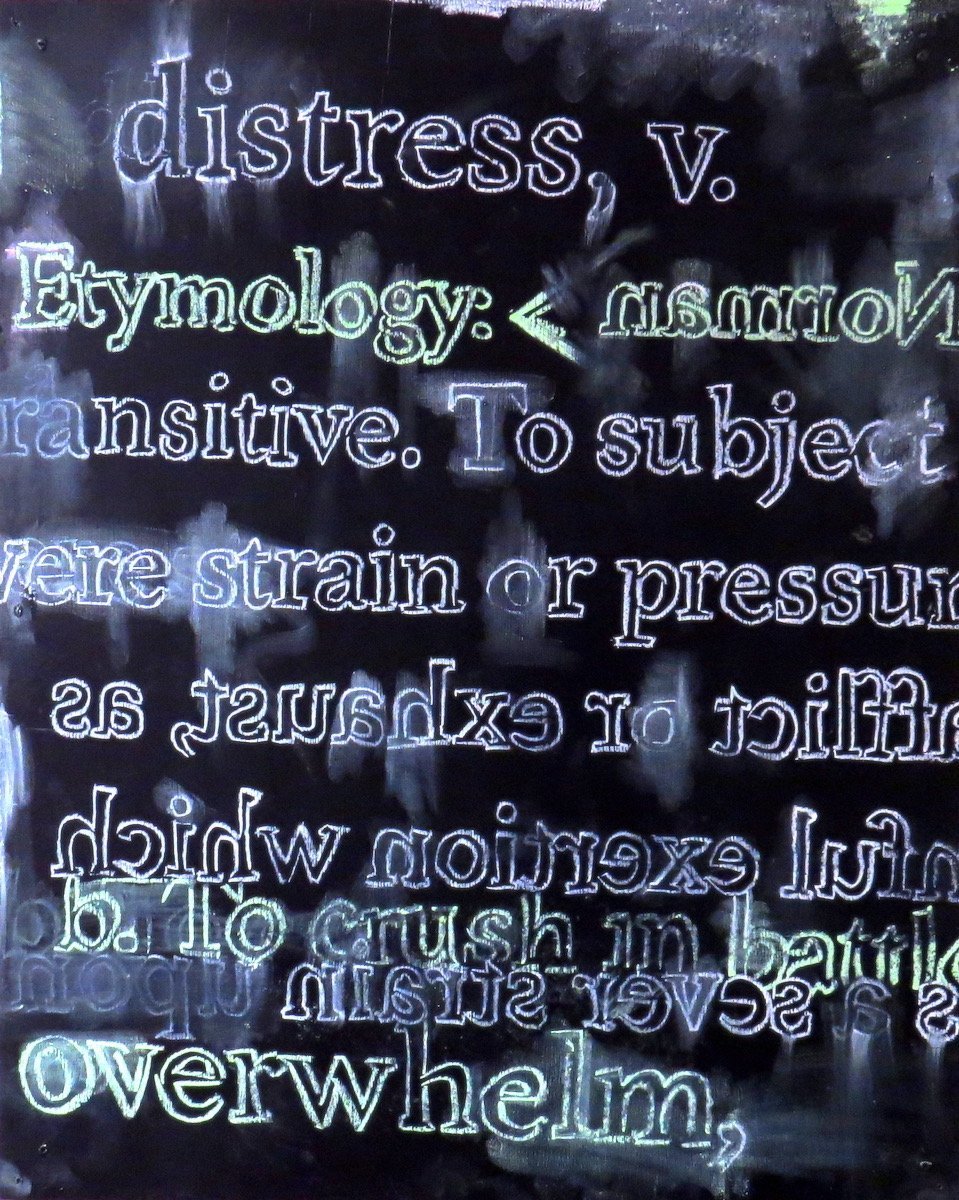 "Test Space: Data Meets Matter", Maggie Covell
(University of Otago Law Faculty)
The Otago University Law Faculty, on the upper floors of the university's Richardson Building, is the site of an exhibition by Maggie Covell. It is an intelligent and thought-provoking display. The exhibition is public, but if visiting please remember that it is housed within a working environment.
The display is a changing one, with several series of works over the course of the nine-month exhibition. Currently, several series of chalkboard works are shown, all falling loosely under the title "Speak. Hear. See" but with individual smaller series under this umbrella. As the title suggests, the works intend to subvert the idea of "Speak no evil, hear no evil, see no evil", which in itself can be interpreted as society deliberately turning a blind eye to abuses and inequalities of power. Covell has used the classic short story The Yellow Wallpaper, with its tale of a woman's mistreatment leading to psychosis, as a starting point for her display.
In Covell's hands, the historical subservience of women and often distressing attitudes towards women's mental and physical health have become the landscape for a series of works focusing on text and overlaid images of medical equipment. The images become semi-abstract forms, yet tell a narrative of a history of "unfortunate experiments" from early times to the present day.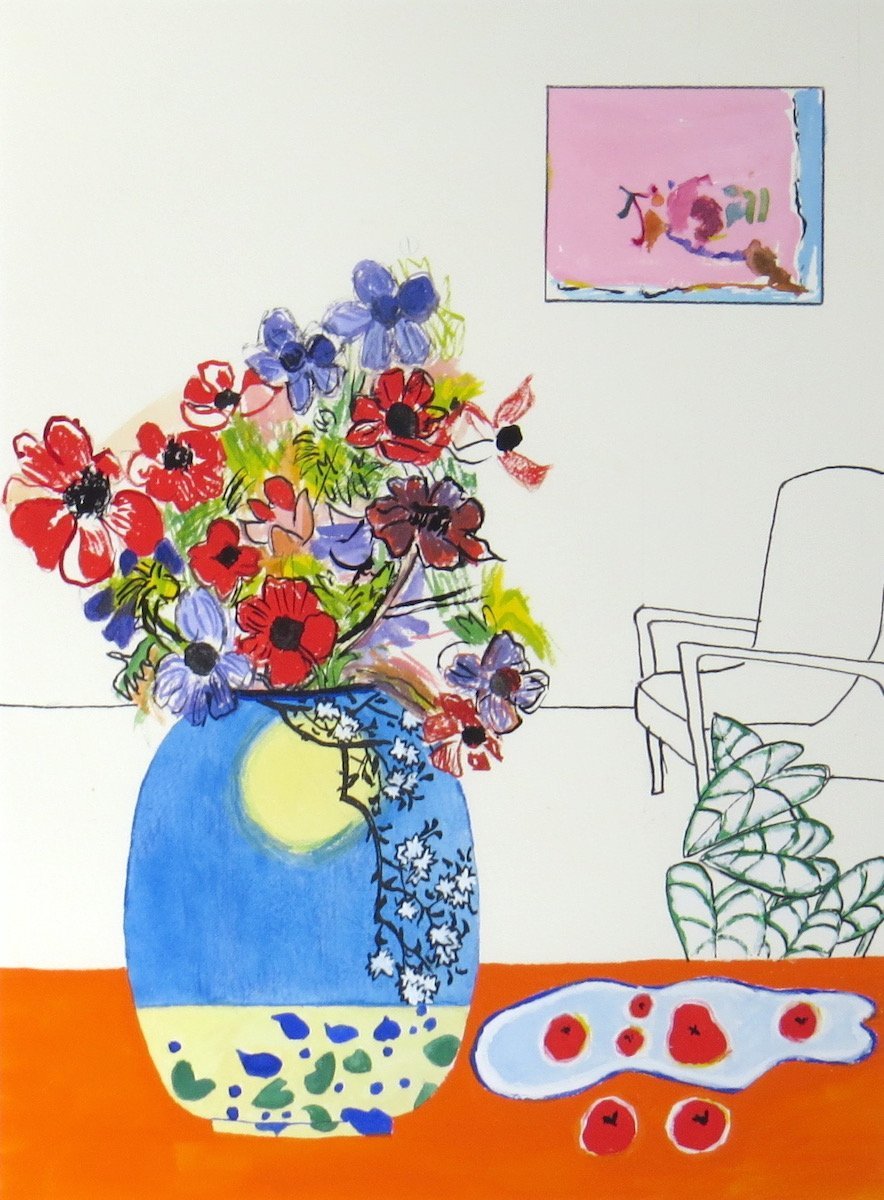 "Petals"
(Wave Project Space)
Wave is a relatively new experimental art space at the Queen's Gardens end of Vogel Street. Its current exhibition, "Petals", is a group show focusing on flowers and blooms, and the wealth of symbolic and emotional connections which we have with them.
The exhibition is a mix of recognised artists and several artists from the Studio2 project, which aims to support and give voice to disabled and otherwise marginalised artists. In all, 11 artists are represented, with a range of different art styles and materials.
Although there is a distinct mix of levels in artistic skill and ability represented, all the works are friendly and enjoyable on their own terms.
Among the more widely known artists, Anya Sinclair presents a pair of wantonly bold dark scenes, the blooms painted loosely and vibrantly.
Lynda Cullen's mixed media work draws — slightly tongue-in-cheek — on numerous sources to create a gentle domestic scene. Georgina May Young's embroidery on hand-woven and hand-dyed linen is also a delight, as is Felicity Cutten's vividly cheerful Summer III.
The Studio2 artists are not overshadowed. Tiffany Knauf's series of blooms and Charlotte Johnson's intricate monochrome work are lovely pieces, and the bright flowers of Julia Young's watercolour and Dendeah Gould's cutouts bring a warm smile to the face.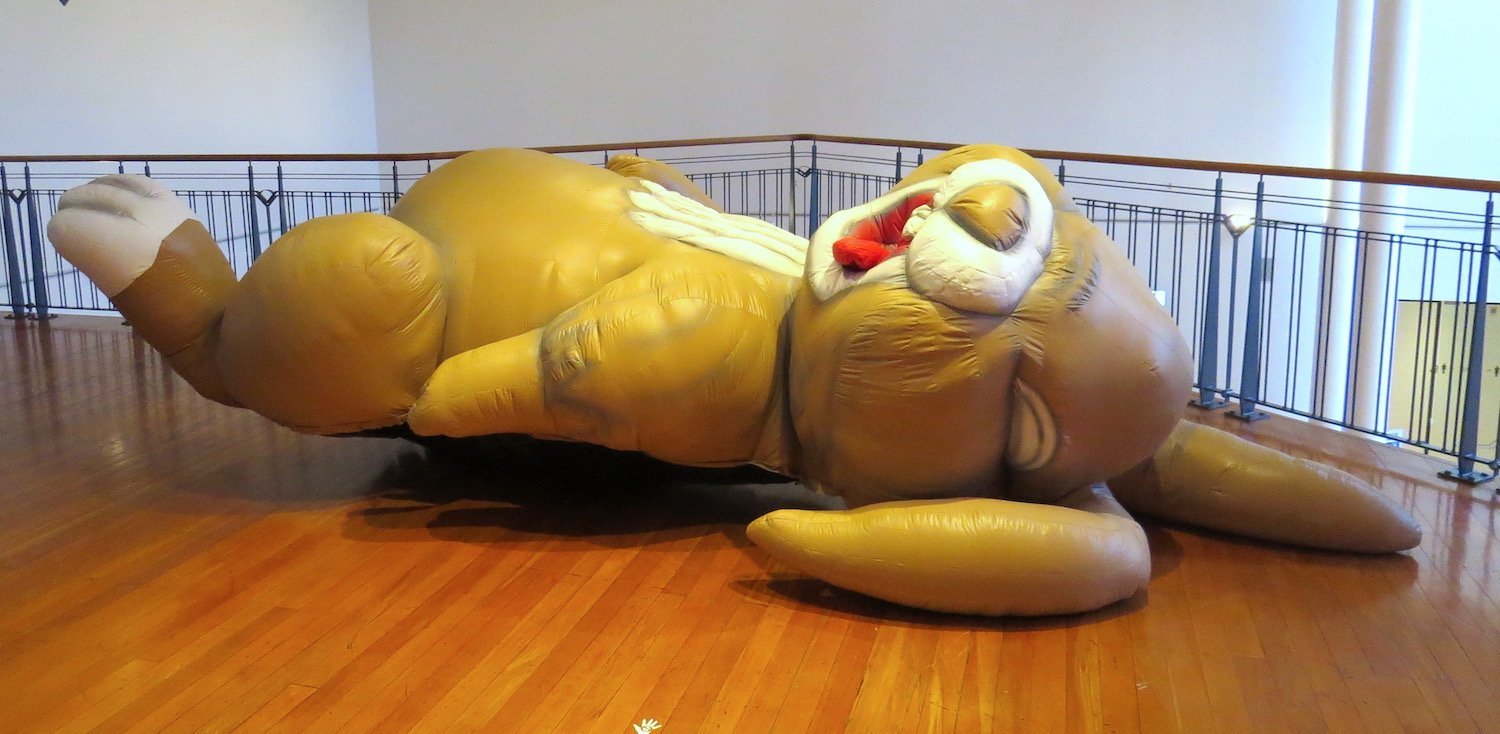 "Beyond the Hedge", (Dunedin Public Art Gallery)
Dunedin Public Art Gallery's "Beyond the Hedge" is an invitation to let loose the inner child and experience a natural world of wonder. The exhibition is deliberately designed to appeal to all ages, and is an excellent way of introducing young visitors to the gallery.
With works ranging from a delicate ivory carving of a dog, reminiscent of Japanese netsuke, to a gentle photograph of an overgrown fence by Haruhiko Sameshima, the art is largely friendly, with one or two darker works to leaven the display.
The exhibition begins with Michael Parekowhai's giant, sculptural cartoon rabbit, which lies, seemingly asleep, close to the top of the gallery's main stairs. From here, the exhibition continues at the Octagon end of the first floor with a glistening glitter tree by Reuben Patterson. This area is set aside as a reading area, a space to sit under the golden boughs.
The tree, along with three lovely small sculptural pieces, acts as a guardian to the darker space beyond, in which the bulk of the exhibition lies. Here, a short poem encourages us to look at the works in a different way, to see the life in Seung-Yul Oh's giant acorn, or be mesmerised by Hannah and Aaron Beehre's computer-generated interactive projection.
By James Dignan