Rob Kidd reviews The Book Of Joan by Lidia Yuknavitch, published by Canongate, and The Rending And The Nest by Kaethe Schwehn, published by Bloomsbury.
Apocalyptic fiction is so popular right now and the word  is  Eleanor Catton's new novel will join the party.
In The Book of Joan and The Rending and the Nest we have two almost binary-opposite takes on the genre.
The former is set in 2049 where "geo-catastrophe" has made  Earth all but uninhabitable.
The elite, including their figurehead Jean De Men, live in the suborbital complex CIEL connected to the planet and draining it of its final resources via invisible umbilical cords.
Humans on the floating craft have become white-skinned, hairless, sterile creatures whose genitalia has disappeared.
Christine is a year away from compulsory death (at age 50) and finds herself with little left to lose.
When her friend Trinculo is set to be executed she gathers a group of rebels to overthrow De Men, inspired by the story of a woman still on Earth — Joan.
She is known as "Joan of Dirt" and her connection to nature has given her special powers, making her something of a reluctant warrior.
Joan represents everything those in CIEL are not and Christine is so imbued with the mythology surrounding her, she burns the woman's story into her body.
Lidia Yuknavitch presents a world in which spiritual pillars of society crumble as the survival instinct kicks in.
"We abandoned all previous fathers, who now seemed puny and impotent. Who was God even, in the face of geo-catastrophe? Dinosaurs never cared about God."
The author poses questions about love, muses on the forces of life we take for granted and how sacred they really are.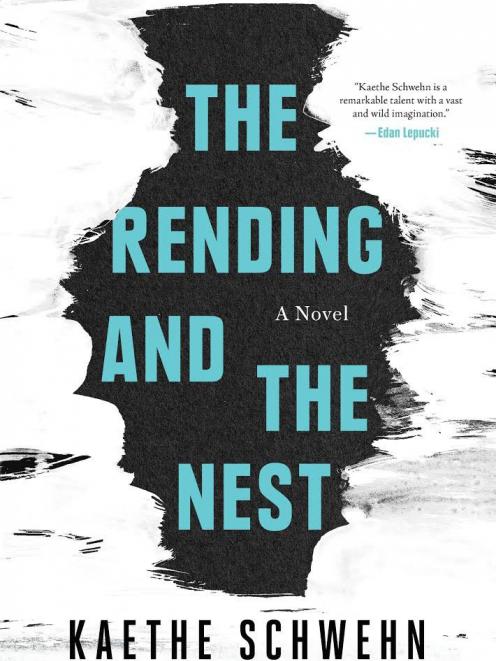 "It isn't that love died. It's that we storied it poorly. We tried too hard to contain it and make it something to have and to hold ...  We made it small and private so that we'd be above all other living things. We made it a word, and then a story, and then a reason to care more about ourselves than anything else on the planet," she says of this apocalyptic existence.
The story's main characters have obvious parallels with Joan of Arc, French author Jean de Meun and literary figure Christine de Pizan.
But you do not need to know your Medieval French history to get something from it.
At times The Book of Joan is intensely intellectual but Yuknavitch is unafraid to be gritty with her language.
Kaethe Schwehn's The Rending and the Nest is more mainstream but far from a mindless end-of-the-world thriller.
Without warning 95% of the world's population disappear without trace and most of the material goods have suddenly been stacked in gigantic piles.
People call it "The Rending".
I'm unsure how likely that moniker would be to catch on but it does.
We see things through Mira, who is living within a cobbled-together community dubbed Zion.
Like everyone else, the young woman has been robbed of her family and is re-establishing her life and discovering her identity in the bizarre vacuum left by the drastic change in circumstances.
Unlike other novels of the genre, Schwehn does not base the plot around violent showdowns between groups trying to secure food and supplies.
Life in their rural utopia is generally peaceful.
But their equilibrium is smashed when Mira's vivacious friend Lana becomes pregnant and is then lured away by a charismatic stranger.
The characters are forced to consider the legitimacy of love, their motives for survival and their reasons for being.
The author throws in some neat twists and puts humans under the microscope away from the usually-inescapable comforts of family, home and society.
Readers will have a lingering question that becomes increasingly desperate towards the novel's climax.
Just do not expect an answer.
- Rob Kidd is an ODT court reporter and books editor.