Kamila Shamsie brilliantly melds ancient Greek tragedy with a story of modern Muslim identity.
HOME FIRE
Kamila Shamsie
Bloomsbury
By HELEN SPEIRS 
The retelling of Greek myths, legends and stories seems to be the literary rage at the moment.
In Home Fire, Pakistani-born London-domiciled author Kamila Shamsie has chosen the story of Sophocles' Antigone.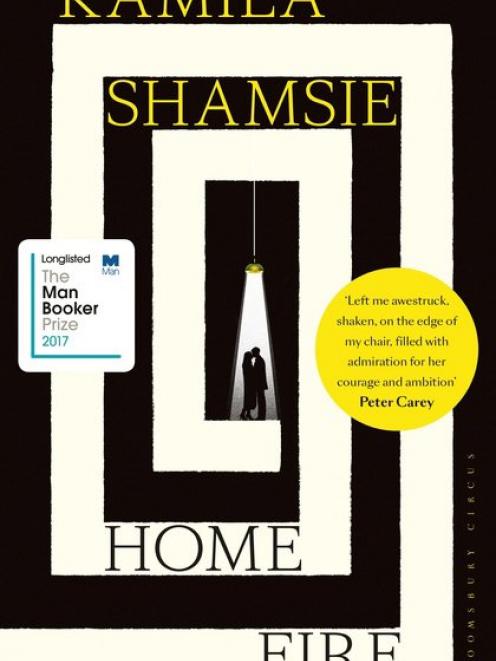 To explain that tale to readers unfamiliar with it would be to give away too much of Shamsie's modern story, which can be read in its own right. Suffice to say the themes of family, loyalty,  morality, sacrifice and punishment loom large in both stories. At their heart is a woman seeking justice for her brother.
Shamsie's story begins in contemporary London. Sensible, long-suffering Isma is leaving London to study in the United States. She has deferred this long-held dream in order to bring up her younger twin siblings in the wake of their mother's death. "Free" at last, Isma nonetheless still worries about headstrong Aneeka and sensitive Parvaiz, aware of the other shadow that hangs over them all: that of  their jihadist father.
Parvaiz goes missing but another young man enters the sisters' lives. He is easy-going and privileged Eamonn, son of an outspoken British Muslim politician, whose English upbringing has been very different to that of the siblings.
The scene is set for love and war, heartbreak and horror.
Shamsie is among my favourite contemporary writers. Her writing is political and topical, her storytelling compelling, her characters convincing. Life in all its complications is presented with sympathy and sensitivity.
She has brilliantly melded ancient Greek tragedy with a story of modern Muslim identity, set between the US, UK, Pakistan and Syria.
She examines the nature of sacrifice and martyrdom and shows — without judgement — the different paths people take, how and why. Here lie hatred, bigotry and delusion, hand in hand with a moving account of those who are pulled along by love.
Compulsory reading.
- Helen Speirs is a former ODT books editor.
Win a copy
The ODT has three  copies of Home Fire, by Kamila Shamsie, to give away courtesy of Bloomsbury. For your chance to win a copy, email playtime@odt.co.nz with your name and postal address in the body of the email and ''Home Fire'' in the subject line, by 5pm on Tuesday, December 5.
LAST WEEK'S WINNERS
Winners of last week's giveaway, The Midnight Line, by Lee Child, courtesy of  Bantam/Penguin Random House, were: John Chambers and Lewis Walkinshaw, of Cromwell, Jim Cowie, Gill Maclean and Peter Preston, of Wanaka.