BECAUSE OF YOU
Dawn French
Penguin Random House
REVIEWED BY CAROLINE HUNTER
I hadn't read a Dawn French novel before, but given the description of her latest effort as ''beautifully observed'' by The Times, I decided to give it a go.
Because of You has a well-thought-out storyline and moving premise, and some of the plot developments are genuine surprises. However, it is hard to summarise what happens without a major spoiler.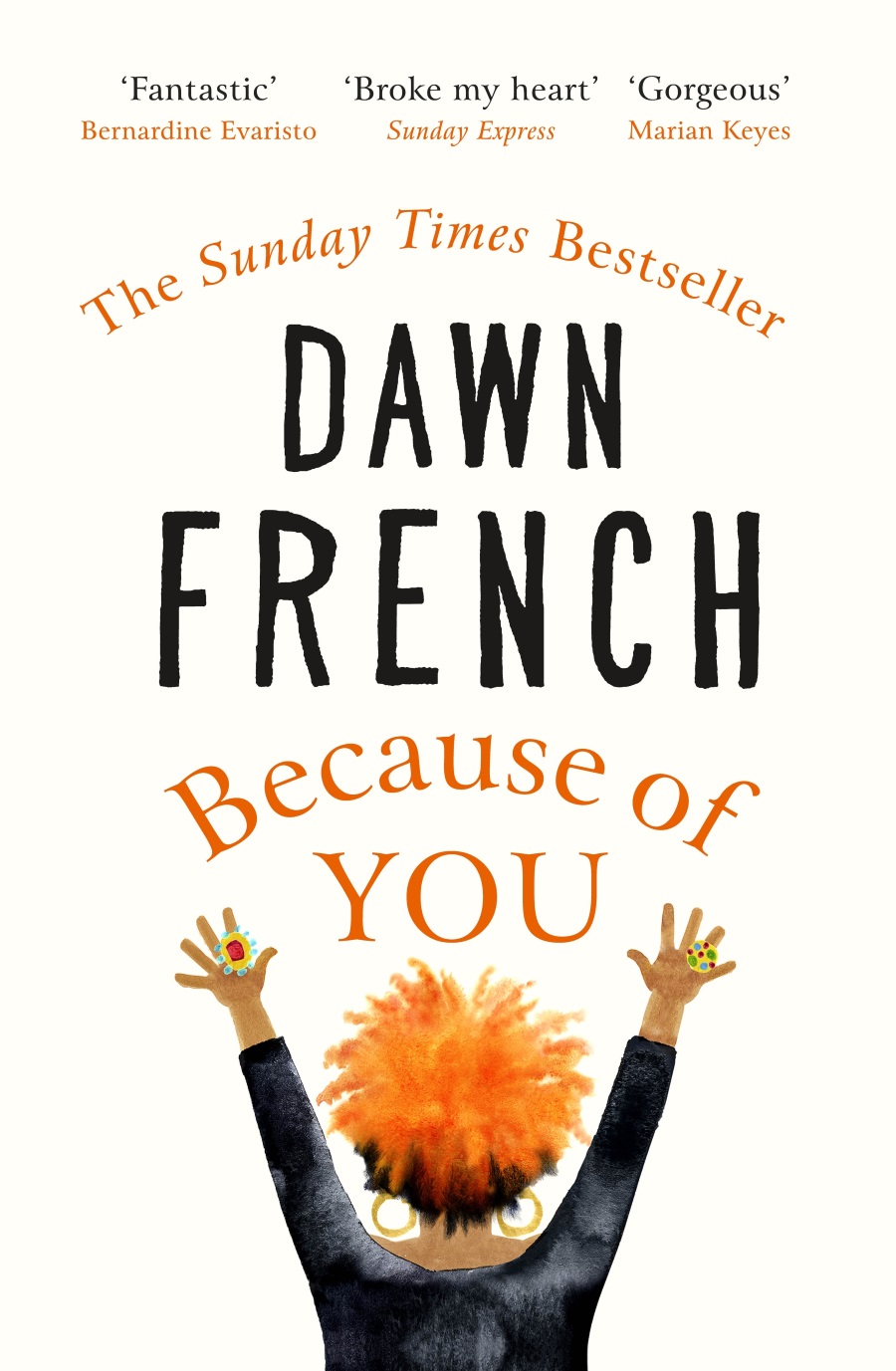 It is generally about who transpires to be the 'real' parents of a baby, but specifically is about love, loyalty, loss and a mother-daughter bond.
French is clearly empathetic and more observant than I expected. Her celebrity status led me to believe she would not be so aware of how ordinary people live, but she shows no sign of being out of touch.
Her writing style, though, seems amateurish. It is difficult to say why, but it lacks subtlety and there are passages where the reader is comprehensively filled in on the characters' back stories and in that sense, it feels forced.
In addition, repetition of certain words ("palpably" being one that stood out) suggests a firmer guide from an editor would have helped.
French has been, quite unfairly, criticised in the UK for writing black characters in this book and accused of cultural appropriation. She was forced to defend herself, which is absurd considering that works of fiction can and should include anyone or anything an author chooses to imagine. What would novels be reduced to if authors could only include characters that reflected their own racial origins?
Her critics also seem to have forgotten she was married to Lenny Henry for many years and has a black daughter. So her understanding of West Indian/British culture is genuine, but should not have needed justifying in any case.
Because of You is not a profound offering, but would make an easy read for those who appreciate an undemanding but heartfelt story.
Caroline Hunter is an ODT subeditor