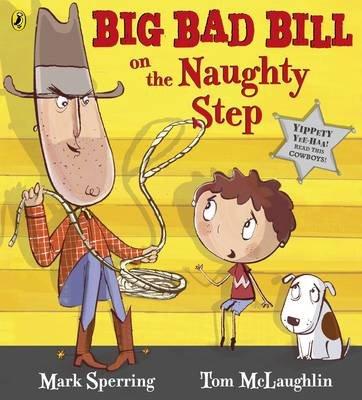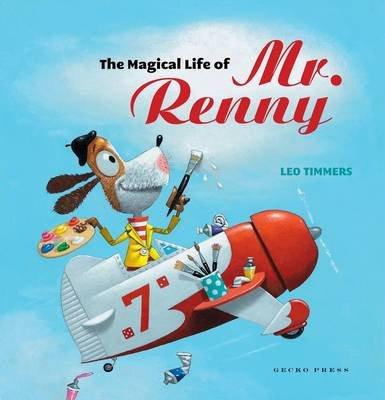 FOOTSTEPS THROUGH THE FOG
Margaret Mahy and Gavin Bishop
Penguin
This story was produced so readers could gain an insight into what it is like when sight is not your key sense. A mother sends her five young children down to the beach to get some exercise before the rain arrives, but while they are playing on the sand a thick fog rolls in from the ocean and they lose their sight. It is now up to Anthea, their blind sister, to lead them back home safely. She tells them that when you can't see, listening and smelling tell you what's going on. All the royalties from the sale of this story are being donated to the Royal New Zealand Foundation of the Blind. The book contains a braille alphabet inside the back cover. Suitable age: 2-7 years.
YUCKY MUCKY
Melanie Drewery and Trevor Pye
David Ling Publishing
A clever father goes along with his daughter's make-believe game in which she dresses up as different characters as an avoidance technique for putting off bath time. Among some of the animals he meets are a cute puppy with a black shiny nose, a fierce lion with a moppy mane, a snake with slithery skin, and a camel with knobbly knees. This charming bath-time story with a difference contains very appealing illustrations which young children will love. Suitable age: 2-4 years.
MY DAD'S A DRAGON CATCHER
Tanya Batt and Helen Bacon
Clean Slate Press
Toby and his friends sit under a tree and share their father's careers with each other. Toby announces that his father is a dragon catcher, and he tells an elaborate story of what this means. But he sets himself up for a lot of trouble because his teacher then announces that all the fathers are invited to come to school to give a talk. What will poor Toby do now? This is a very likeable story that shares the loving relationship between a father and son. The fun illustrations, along with the great balance of both illustrations and text, mean that this story will appeal equally to boys and girls. Available in hardcover and paperback. Suitable age: 2-7 years.
BIG BAD BILL ON THE NAUGHTY STEP
Mark Sperring and Tom McLaughlin
Penguin
This is a quaint story for preschoolers about the importance of saying sorry - and hopefully learning to change bad habits. Big Bad Bill ends up on the naughty step, which is a place you are sent to when you have done something that you know you really shouldn't have. But Big Bad Bill is not alone - Sam and Captain Buckleboots are there too. Will they all be able to learn to say sorry? If you can ignore the naughty step bit, then this is a truly delightful story with amusing illustrations. A bit of silliness and fun for all. Suitable age: 2-5 years.
THE MAGICAL LIFE OF MR. RENNY
Leo Timmers
Gecko Press
Mr Renny is such a good painter that whatever he paints looks exactly like the real thing, but no-one wants to buy his work and he becomes hungry. Then one day a strange man offers to make all Mr Renny's paintings come to life and he suddenly finds he has an endless supply of food and goods. But when his friend Rose comes to ask if she could buy a painting Mr Renny doesn't have any real paintings left, and the spell must be broken so Mr Renny can paint ordinary pictures once more. This is a really fun book with clever and amusing illustrations that contain subtle references to the work of Belgian surrealist René Magritte. Suitable age: 2-7.
IN THE LION
James Foley
Walker Books
This is a highly entertaining and extremely cute take-off of the popular song There was an old lady who swallowed a fly.
In this version, which is definitely a story, it's a lion in a zoo who is doing the swallowing. The lion starts off by swallowing a dentist, a hairdresser, a chef, and a zookeeper and then he moves on to various animals as he breaks loose and walks around the zoo. Eventually a boy, who has the bravery of a lion, saves the day. This is a hard-covered picture book. Suitable age: 2-6 years.
MISTER WHISTLER
Margaret Mahy and Gavin Bishop
Gecko Press
Absentminded Mr Whistler always has a song in his head and a dance in his feet. In a rush to catch the train he is so distracted that he loses his ticket. Is it in the bottom pockets of his big coat or the top pockets of his jacket? Perhaps he slipped it into his waistcoat? He starts to undress as he tries to find it, and everyone around him starts throwing down money because they think he's dancing. This is one of Margaret Mahy's final books before she died this year. It is a striking illustrated hardcover picture book, and a wonderful partnership of two highly talented people. Suitable age: 3-7 years.
FISHING FAME
Melanie Drewery and John Bennett
Scholastic
Max and his friend Dan are desperate to get their name on the fishing fame board. They are both good fishermen but neither of their families owns a boat and they know that people with boats are the ones who always catch the biggest fish. So they end up borrowing Uncle Dave's paddle-boat without his knowledge, and they get into a bit of strife - but they do manage to catch a shark! This is one of those great books for encouraging emergent readers (particularly emergent readers who are adventurous young boys), and children who don't like to read, to enjoy the wonders of getting lost in a great story. The chapters are short, the story is fast paced, and different fonts are used to add emphasis and humour. Suitable age: 5-9 years.
MY HAPPY LIFE
Rose Lagercrantz and Eva Eriksson
Gecko Press
This is a very fast-paced story, with very short chapters and lots of simple but engaging illustrations. Another great book for encouraging emergent readers - but particularly girl readers this time. Dani is usually a very optimistic girl, no matter what happens, but she is about to encounter some new situations that make it hard to be happy. After a sleepless night Dani is finally on her way to school for the first time. She wonders what will happen and if she will make friends. Will she be able to cope with the new complexities that are about to enter her life? This is a sweet and really fun book for girls. Suitable age: 4-7 years.
By Paula Benson-Gamble.