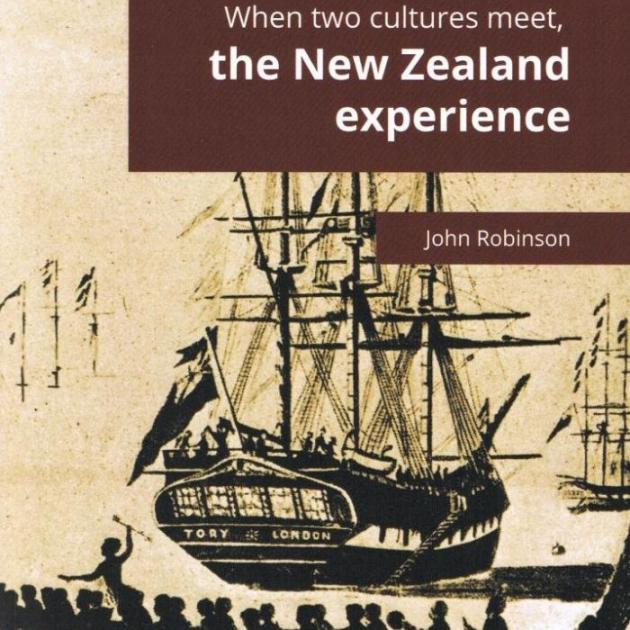 When Two Cultures Meet is a sustained attack on the generally accepted interpretations of the British colonisation of New Zealand and of the Treaty of Waitangi.
Writing of one academic's off-record comment on his views on the DPB, Robinson says that there is a link between that experience and the familiar distortions of many ''revisionist'' historians and the Treaty industry ''the craven cowardice of New Zealand academics and researchers, who are, for the most part, not willing to speak forthrightly about fundamental issues, as their job takes priority over the truth.''
Under the heading ''The new apartheid society'', Robinson criticises the parliamentary leadership of the National Party, under former currency trader John Key, ''for ruling contrary to their policy and against the interest of most New Zealanders who voted them into office''.
The book has 280 pages. The first 210 take the reader from first contact to the end of the 19th century. Fifty pages cover the 20th century and the remaining pages talk about two options for the future, ''one nation'' and ''separation''.
The major section generally favours colonial or early 20th century historians over modern revisionists, some of whom he labels ''barmy''. At times he quotes so extensively from old books that When Two Cultures Meet reads like a ''quote and connect'' exercise. There is no sign of use of original documents in the archives and I found it surprising that he did not cite the most illuminating work on the differences between academic history and the judicial history of the Waitangi Tribunal, Michael Belgrave's Historical Frictions.
While some of the revisionists he attacks so freely would agree that ''all too often Maori are downgraded to a weak recipient people being acted upon by newcomers'' and others might question the constitutional review now under way , Robinson's style will alienate many.
The book needed editing, to tone down prose more than the message, lose silly sweeping assertions such as ''many historians are scarcely numerate and scared of numbers'' and to clean up many little infelicities (e.g, erratic sentence spacing) and errors (like confusing writer Geoff Chapple with researcher Simon Chapple).
Gavin McLean is a Wellington historian.