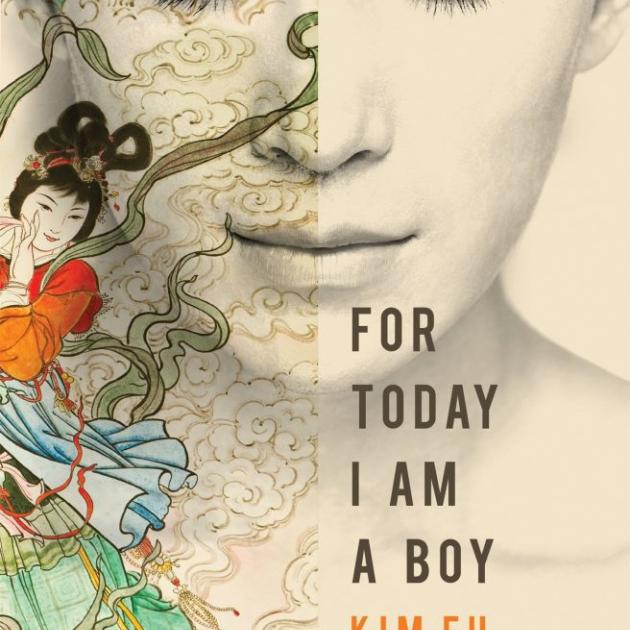 ''One day I'll grow up, I'll be a beautiful woman, but for today, I am a child, I am a boy'' (Antony and the Johnsons) sits as a warning that Kim Fu is going to entice and propel you through a torturous lens focusing on identity; cultural and gender.
Peter Huang is born as the third child and only boy in a family of four children. He is given the name Juan Chaun - Powerful King - by a father who had despaired of having a son and is ever-vigilant that any signs of non-masculine behaviour be vigorously punished and banished.
Peter's parents are Chinese migrants in Canada and his father forbids the use of the Cantonese language at either work or home. His mother is homesick and escapes the home to weekly mahjong games. Peter's sisters accept him for who he is and themselves find their father's tyranny over their lives impossible.
The two older girls leave home and move to other towns for further education and his younger sister becomes a frequent customer of a pool hall, where she earns herself pocket money.
On Thursdays, Peter has the house to himself and dresses in his mother's apron, finding pleasure in cleaning and cooking. Some sharp-eyed neighbour informs his father, who comes home, burns the apron and forces Peter to eat the ash. It was decided that Peter's mother should quit her job and stay at home to properly control her children.
The landscape of this family's life is bleak and brittle. Kim Fu allows frequent breaks of white space in the chapters that allow for a breath to be taken to counter the relentless procession of cruel and bullying people and situations that offer little hope or warmth, with shame and guilt being both provoked and hidden.
Peter's workplaces (restaurant kitchens) repeat the bullying and innuendo of the school playground and the gym locker room.
Every now and then, one or other of his sisters holds out a lifeline to him - ''come and live in France with me - we could be sisters'', but he is unable to bring himself to make the leap. Eventually he finds a group of young people, ''an androgynous rainbow of hooded sweatshirts'' who sit on different locations in the male-female continuum.
While his first encounters with them panic and anger him, he names his constant condition as misery, and can see that others can smile. At this point, hope enters the writing. They cajole him into going to a Halloween party with them and some style him as his chosen muse, Audrey Hepburn. In the chapter that sees Peter relate to these young people, the narrative becomes faster-paced and the gap between white space breaks becomes wider.
''Four grown women sit in a pub, raising their tourist steins to the camera. The waiter who holds the camera comments on how much they look alike. We're sisters, Bonnie says, this is Adele, Helen and Audrey.''
It portrays a satisfactory space to be. This is a compelling tale and has real insight into the dilemmas of identity, both cultural and gender, for those who don't fit easily into a dominant set of expectations.
- Willie Campbell is a Dunedin educator.