LIFE WITH CARS
Stephen Barnett
Oratia Books
REVIEWED BY JIM SULLIVAN
Life with Cars is social history rather than a petrol-head paradise, but anyone who owned a car before they all became Japanese will get both a nostalgia kick and some technical knowledge as the contributors describe breakdowns, challenging trips on unsealed roads, and even an adventure with New Zealand's own Trekka.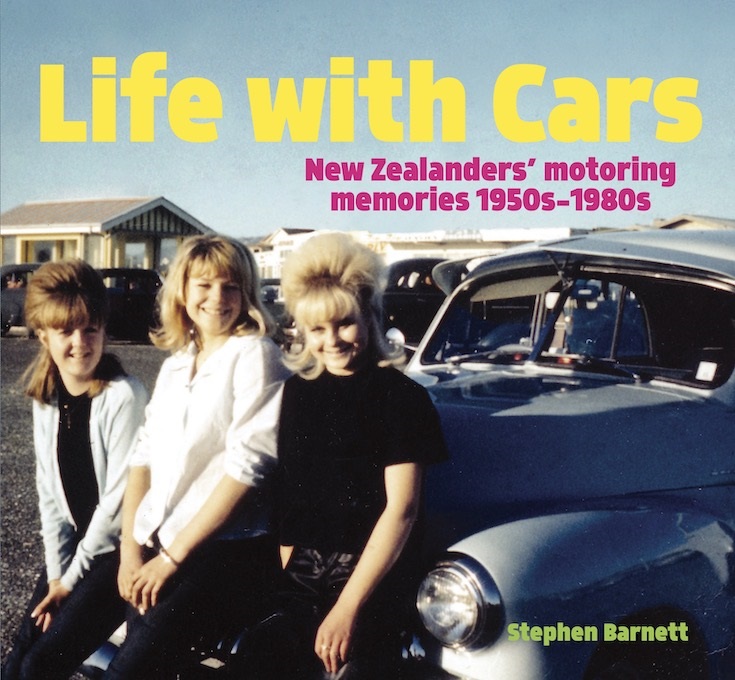 Stephen Barnett has long been delving into the quirky bits of our past and has pulled together a fine collection of memories from those who answered his call. There is even one photo of a 1960s family tinkering with their 1940s Morris 8. Just as I did with our old Morris 8 about the same time (I gave up, and my uncle, who was a mechanic, got the thing running like a sewing machine and about as powerful).
What a parade of motoring memories - Ford Prefects, Zephyrs, Avengers, Holdens and dozens of others. The cars a certain generation first rode, rambled and romanced in. The trips were sometimes nightmarish and setting off from, say, the Hutt Valley to Coromandel, was fraught with doubts about ever arriving. But help was ever at hand and John Wallace tells of being stranded outside Auckland's Civic Theatre in his Mk II Zephyr, but a passing Maori soldier announced, "I had this trouble with my Zephyr." He wrapped some silver paper from his cigarette packet around the fuse holder and off they went.
An appendix with brief biographies of the models mentioned in the book is a roll call of the vehicles which ruled the roads 50 years ago and the roads themselves were oddities compared to today's motorways.
Lots to ponder, even if your relationship with your first car was unemotional and, of course, the photographs are artifacts of an ancient time (did girls really dress up like that and have such weird hairdos?). Stephen Barnett suggests, with some justice, that the fuzzy outlines and faltering colours of Box Brownies and Instamatics have their own nostalgic effect.
Life with Cars reminds us what life was like and just how much life changed when you actually, finally, owned a car.
Jim Sullivan is a Patearoa writer