THE LOST FUTURE OF PEPPERHARROW
Natasha Pulley
Bloomsbury
REVIEWED BY FEBY IDRUS
Natasha Pulley's follow-up to her debut novel The Watchmaker of Filigree Street takes us further into her steampunk fantasy world. We follow Thaniel Steepleton, this time to 1880s Japan, as he struggles to unravel an increasingly complicated knot of mysteries, all centring around his lover, Keita Mori. Keita is special - he can remember what's happened, before it happens.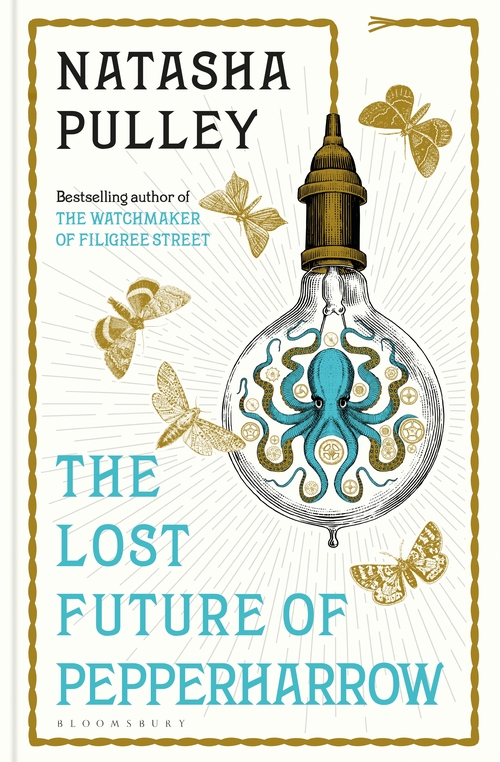 Keita's ability, and his way of subtly setting in motion events that will bring about the future he wants, triggers the wonderfully complex and intricate clockwork plot of Pulley's second novel. As Thaniel struggles with his feelings for the mysterious and aloof Keita, the also struggles to understand just what Keita's trying to do. What is his connection to the warmongering Japanese Prime Minister? Why are the servants at Keita's ancestral home seeing ghosts? And who is behind his eventual disappearance?
Among all the twists and turns of the plot, Pulley never forgets to bring the humanity of the characters to the fore. Thaniel, our narrator, is supremely human - driven by love, care and concern for others, but also insecure about his lower-class standing, especially in the rarefied air of Japanese nobility. He remains worried about his relationship with Keita, who always seems just out of reach. Keita himself is a fascinating character, never giving too much away, so that we, like Thaniel, are always left wondering just what Keita has in store and, as the novel goes on, wondering whether he is as trustworthy as we thought.
Equally seductive is the setting. Pulley expertly brings to life the world of Japan in the 1870s-80s, bringing us from the elite palace of the Emperor to the streets of Tokyo and the frigid northern reaches of Hokkaido. Pulley cleverly and effectively uses the different linguistic tics of different English classes to bring across the social hierarchy and class structure of Japan at the time, as well as enlivening the language considerably.
The prose is punchy and compulsively readable, making this near 500-page book a relatively quick read. But not only that - the clever unfolding of the plot and the sympathetic characters make The Lost Future of Pepperharrow compulsively re-readable too.
A highly recommended and absorbing read.
Feby Idrus is a writer, musician, and arts administrator