Author and playwright Stella Duffy sees nothing special about her talent, despite her outsized accomplishments. She tells Craig Sisterson how growing up in Tokoroa fuelled her London success.
A teenage girl sits in her school hall. For now, her unruly red hair is tied back, her wit sheathed, her infectious energy corralled.
Classmates fidget and murmur, awaiting the actors.
The girl's friends sit nearby. Weekly boarders, they're navigating their teen years together at Sacred Heart in Hamilton. Theirs is a bond nourished by lots of firsts: late-night antics, and deep and meaningful discussions on Sunday night bus rides from towns such as Tokoroa and Putaruru: Was the Virgin Mary really a virgin?
It's a time of Selwyn Toogood asking would-be winners if they'll take the money or the bag, and Starsky and Hutch collaring crooks while tearing around Bay City in a tomato-red Gran Torino.
The nuns and lay teachers have never quite known what to do with that brainy redhead. She's always questioning, always challenging. Although at that very moment, what she is, is transfixed.
"I suddenly realised that I recognised one of the guys onstage,'' says Stella Duffy, excitement still crackling in her voice as she recounts a 40-year-old event.
"Johnny Givins was the big brother of a friend whose father worked at the Kinleith Mill with my dad. And that was a big moment, because someone like me was in a play. I grabbed Johnny afterwards and said, 'What did you do?' and he said, 'I went to drama school.' I didn't know these things even existed.''
Right then, says Duffy, the scales fell from her eyes. She laughs at her biblical reference.
"Thirty years of Buddhism, but once a Catholic schoolgirl.''
Sitting in an upstairs cafe at the Southbank Centre, Europe's largest centre for the arts, Stella Frances Silas Duffy, OBE, is unvarnished and authentic, laughing easily and often as stories flow.
While "Duffy'' is from her father Tom, an RNZAF wireless operator from Martinborough who was shot down and spent four years being passed around German prisoner of war camps, the rest of her full name references strong women.
Silas was given to her by her wife Shelley, a London playwright. The OBE is from the Queen, for Duffy's services to the arts.
Duffy, who was born in 1963 and calls herself a Pakeha Londoner, has been in love with theatre, storytelling, and "just making things'' for as long as she can remember.
Her Sacred Heart friends, who remain close, remember nights in the boarding house with Duffy dancing in her pyjamas and showing how she could do the splits. "Stella really should have been on the stage,'' says Cushla Lewis. "She was full of dramatic storytelling, no matter how small the story. Lots of facials and waving of hands.''
But it wasn't until Johnny Givins stepped into that school hall to perform Hamlet that Duffy understood that she could follow those dreams and have a career in theatre and storytelling.
"I tell that story at events here in London, and the Arts Council people get all excited because it was Shakespeare, and so I'm talking about being inspired by 'quality art','' says Duffy.
"But they're missing the point. It wasn't because it was Shakespeare. I don't even remember if the performances were any good. It was seeing someone like me onstage. That was the moment.''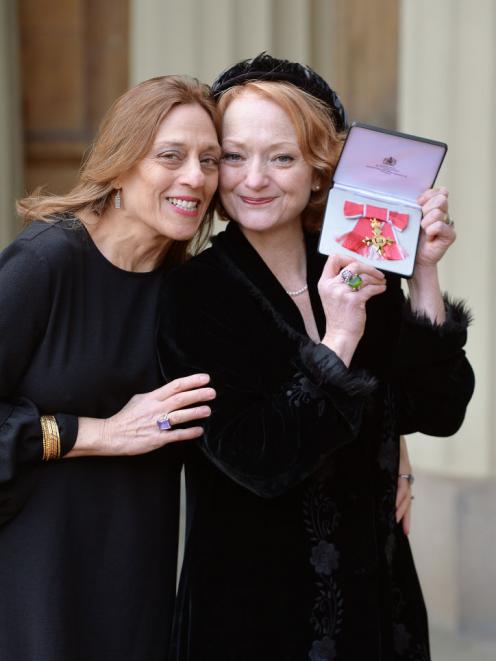 INCLUSIVENESS is important to Duffy. Equality of opportunity is a touchstone.
"Stella wears her heart on her sleeve, and really follows her beliefs,'' says Silas, who asked Duffy out on a date back in 1990 after seeing her improv act at the Banana Cabaret in Balham.
"She doesn't just talk about her politics, she actually lives her life that way. Stella works because she cares about a job, not because someone is paying her X amount.
"If she doesn't believe in the nature of the job, and who it's reaching out to, then she won't do it.''
For Duffy, her head is overflowing with a range of stories that need to get out.
"They're really different stories, depending whether they're novel stories, theatre stories, or short stories. But what really drives me ... is the inequality stuff. I don't think I've ever written a story without a gay character or person of colour in it.
"My passion for engagement and equality is all a part of it. And I just love stories.''
Duffy's bibliography now includes 15 novels, 60 short stories, 11 plays, and many awards.
Her latest book, The Hidden Room, is a psychological thriller centred on lesbian couple Laurie and Martha, who find themselves and their children threatened when a dangerous figure from Laurie's past returns. It's a return to Duffy's crime-writing roots, after a number of acclaimed literary and historical novels.
She began in the 1990s with a groundbreaking series starring lesbian private eye Saz Martin.
Her crime short stories earned two CWA Dagger Awards. Her next novel has a fascinating backstory.
Duffy was handpicked by Dame Ngaio Marsh's publishers to write a murder mystery based on a hand-scribbled opening and a few notes left on the back of an Antony and Cleopatra script discovered in the Alexander Turnbull Library.
It's thought Marsh abandoned Money in the Morgue, a murder mystery set in an out-of-the-way quarantine hospital near the end of World War 2, because the war ended.
Duffy is both reviving Inspector Roderick Alleyn, and penning her first novel set in New Zealand.
Duffy doesn't see anything particular special about being an author or artist.
"My mother used to make all our clothing, partly because we were poor, partly because she could. I like growing my garden. I like cooking.
"There's some very interesting things in Ngaio Marsh's biography about how important her garden was to her. I think it's all the same drive, to make things, grow things, shape things.
"I don't think writing books is any different or more important.''
Important or not, Duffy does wonder what her father might have thought, seeing his daughter's name on a dustjacket.
"My parents, Tom and Peg, were really smart - they did the Herald crossword and read books - but both left school at 14, suffered through an awful war, and worked really hard all their lives,'' she says.
"They didn't want me to get educated so I could earn lots of money, but so I could have opportunities and choices. A lot of emphasis nowadays is on money, on helping poor people get richer.
"But it's not just about money. My dad was fine being working class. What he wanted for us was choice, which was something he never had.''
When young Stella chose, after seeing Givins in Hamlet, to head to Victoria to study drama, Tom wasn't impressed. It was one of the only times Duffy saw her father cry.
"When I came out as gay, I expected Dad to be awful, but he was absolutely fine,'' she recalls.
"But when I told him I wanted to be an actor, rather than a doctor or lawyer, he was appalled. He felt it was a waste of an education. He died before Calendar Girl came out - it might have been nice for him to know it wasn't a waste.''
Duffy's father died when she was 25 and trying to make it as an actor in London, a couple of years into a big OE that hasn't ended. Peg passed on 15 years later.
But her parents' lives and example still influence their youngest daughter, as does the impact of growing up in Tokoroa.
"When I meet posh people at New Zealand House events in London, they think it must have been very hard growing up gay and artistic in Tokoroa, but it really wasn't,'' says Duffy.
"It was a really multicultural community in the 1970s, and very inclusive. There were 26 languages in my primary school. There was a big Polynesian community. You could see the hills from our house, and our neighbours were Scottish, Dutch, Maori, Samoan, German. There was loads of diversity.
"It was poor, and you saw fights outside the pub on Friday nights. But living in Tokoroa wasn't difficult. What was difficult was getting a bus to Auckland for a show.''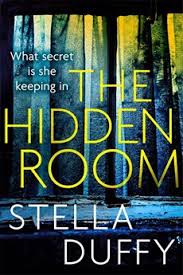 AFTER leaving behind their homogenous, poor, white council estate in London and taking the steamship to New Zealand in 1968 with their two youngest daughters (Stella's five adult siblings remained in London), the Duffys threw themselves into Tokoroa life and the community.
"My parents were probably my strongest role models,'' says Duffy.
"Both had a really, really tough war. Dad was a POW. Mum got bombed out of three homes and lost a child to her first husband. They lived in abject poverty. They married each her after their first marriages ended.
"Dad had pined for New Zealand for years, and they saved enough to move when I was 5. They were really political about opportunity, about fairness, the NHS, the welfare state.''
For Duffy, there's something important about just being involved.
"Not for fame or recognition, but just to do stuff and be part of the community.''
Her parents were heavily involved in the Tokoroa RSA.
Tom was president and Peg was Women's Division president.
Duffy would get home from school, have dinner, then her mother would be out for a committee meeting.
"They weren't do-gooders; they didn't have enough money to be do-gooders.
They just did stuff because it needed doing. Of course, I hated them in my teens and only realised in my 20s how amazing they were.''
That sense of helping others, down-to-earth behaviour isn't really talked about enough, says Duffy.
But it's vital. It's community. It's what's at the heart of Fun Palaces, a movement Duffy launched in 2013 to celebrate the centenary of Joan Littlewood, "the mother of modern theatre''.
In the early 1960s, Littlewood and architect Cedric Price proposed a building for all arts and sciences, hands-on, where everyone could learn and feel welcome. It would be a university for the streets, a laboratory of fun.
That project never got off the ground, due to the costs. When Duffy and her team resurrected the idea, they took a different tack. Rather than one centralised building, how about dozens of buildings all across Britain and beyond, where communities could participate in arts and science.
"Our idea was that we don't use our public spaces well enough,''says Duffy, who launched the movement while undergoing treatment for breast cancer.
"For us it's about 'What has your community got? What can your community do for itself? Who are the amazing people we already have in our community?' rather than people coming in from the outside to put something on.''
Emotionally, says Duffy, a lot of what Fun Palaces is goes back to her growing up with Scottish, Maori, Samoan, and other cultures in Tokoroa. The idea that you shouldn't have to go to the big city for arts and culture.
Says Duffy, "It's about people breaking down their preconceptions, tapping into what's already there in the community, the things they're overlooking.''
She shares the story of an elderly librarian who thought she had nothing to offer beyond her love of books. As Duffy probed the library staff, talking about things they loved in their childhood, things they knew about and could share with others, the librarian still insisted she only knew about books. Until, at last, she confessed she'd been a British champion ice dancer as a teen. She ended up teaching dance moves at the local Fun Palace.
"You don't have to be a professor or theatre director or a drama graduate to teach someone, you just have to be passionate. One of the big things we say a lot at Fun Palaces is 'Say yes and then learn how to do it'.''
For one weekend each October, free Fun Palaces are held in communities across the world.
In the first three years, there have been almost 600 Fun Palaces in 11 countries, where almost 10,000 Fun Palace Makers have welcomed 215,000 people to experience arts and science.
Last year, Duffy's old friend Helen O'Connor teamed up with Danielle Hart to launch a Fun Palace at the Muriwai Surf Club.
"It's such a universal idea - learning, community, fun, interaction'' says O'Connor.
"Because it was started by a Kiwi, there's a lot of No8 wire. It's not about geography, it's about the people.
"The response in our community was really quite phenomenal. We ended up with 30 activities and more than 1000 people turned up, of all ages, backgrounds, interests, and ethnicities. It really brought everyone together and they all just wanted to get stuck in and try new stuff. It was such a great day.''
When you think of the heroes you have growing up as a Kiwi, says Duffy, whether it's All Blacks or cricketers or someone in the arts or elsewhere, it's not the fact that they're so good at what they do that inspires you, it's the fact they love what they do.
"When people bring their passion, they have so much to give. So what we say is 'Bring your passion, then get better at it'.'' 
To see
Stella Duffy will appear at the Dunedin Writers and Readers Festival in a Stella Duffy workshop: Getting Going, Getting Done, May 12, at the Regent Theatre. She will also  give a talk at the Dunedin Public Library on May 13.