RAFT OF STARS
Andrew Graff
HarperCollins
REVIEWED BY JESSIE NEILSON
Though this novel is pitched primarily at a general readership, it would best suit a young-adult reader. A coming-of-age story, Raft of Stars combines family saga with a quest to escape this same small-town environment.
At the beginning, the main drama swirls around two 10-year-old boys, but soon enough others from rural Claypot, Wisconsin are pulled in as they attempt the boys' rescue.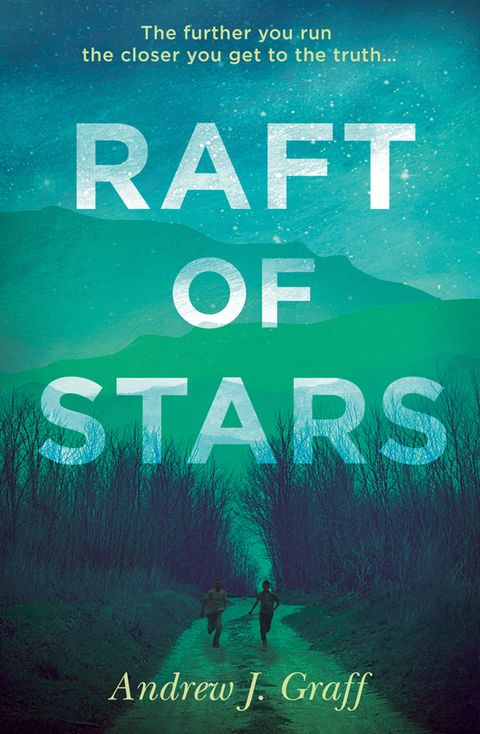 Dale Breadwin and Fischer Branson, known as Bread and Fish, have grown up in the wilds, hunting, fishing, saving baby turtles, and all manners of adventuring. This is a landscape that quickly leaves the domestic, turning to cedar swamps, poplar stands, mosquitoes and bear tracks, where human life is scarce. In this ''great erasure of forest'' there are meth operations and illegal hunting, far from authority's eye.
The town itself is tired, with few opportunities to extend. The boys' main role model is Fish's grandfather, Teddy, and it is on his farm they enjoy free-range summers. A Korean War veteran, he has closed off visible emotions, teaching his grandson to bear life quietly.
The antagonist and obstacle to growth is the ever-present Breadwin senior, an alcoholic father and local mechanic. ''Breadwin'' is a name everyone in Claypot knows, and it is unhallowed. He lives amongst peeling paint and disintegration as well as family wreckage.
So extreme is his ferocity that the boys delight in imagining his demise, such as tying him up in raspberry bushes for black bears to get or burying him up to his neck in an anthill.
In this debut novel by Iowa Writers' Workshop graduate and Wisconsin native Andrew Graff, he details the familiar landscape of his childhood.
As a quest narrative there is less emphasis on character development and more on the structure, and setting of the outdoors, which becomes a formidable opponent in its own right. Graff reveals his pride in his origins through his careful prose and particular details, where a voice is noticed for the hints it carries of sweet tea and rattlesnakes and desolate places.
This novel swims in increasing tension and precise atmosphere as the two boys navigate both physical and psychological landscapes. Life is forever altered in a moment of instinctive, reactive violence, and themes of guilt, shame, sadness and loss will replay throughout.
So too will moments of heroism. This is a book that stirs up adolescence in all its nostalgia, as well as a sense of near catastrophe, with characters far beyond their comfort zones.
Jessie Neilson is a University of Otago library assistant