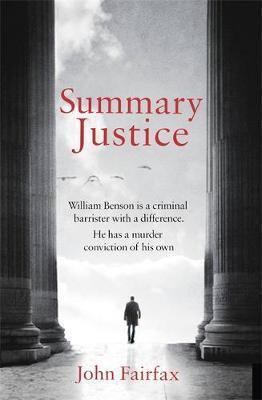 A wrap of recent thrillers reviewed by Ted Fox.
SEE WHAT I HAVE DONE
Sarah Schmidt
Hachette Australia
Lizzie Andrew Borden (July 19, 1860-June 1, 1927) was an American woman who gained notoriety by being tried and acquitted for the 1892 axe murders of her father (Andrew) and stepmother (Abby) in Fall River, Massachusetts.
Sarah Schmidt's See What I Have Done is a fascinating first novel about the killings. It tracks the events of 1892 through the narratives of Lizzie, her sister Emma, Bridget the housemaid and Benjamin, a ruffian hired by Lizzie and Emma's uncle, John.
John, brother of Lizzie and Emma's late mother (Sarah), employs Benjamin to take care of a problem. The problem being Andrew the father, who was less than generous in many respects.
In addition, the relationship between Lizzie and her stepmother is less than cordial, and Lizzie always refers to her as Mrs Borden.
Given the lack of any witnesses and purely circumstantial evidence, it's hardly surprising that Lizzie was acquitted. Was she guilty? That's for the reader to decide in this reimagination of the homicides.
HE SAID/SHE SAID
Erin Kelly
Hachette New Zealand
While in Cornwall to witness a 1999 eclipse, Laura Langrishe, girlfriend of eclipse-chaser Christopher "Kit'' McCall, interrupts the apparent rape of a young woman, Beth Taylor. Laura and Kit call the police, and their evidence leads to the arrest and conviction of Jamie Balcombe. Balcombe says it was consensual. Taylor says it was non-consensual and she froze.
The fallout from the trial haunts and threatens Langrishe and McCall for 20 years. Both share the narration, which moves back and forth in time to fill the 15-year gap.
The book views the issue of rape from a number of perspectives and is a complex psychological thriller that threads its way between everyone's version of the truth. It's allegorical to the sun's eclipse leading from light to dark shadow.
In her foreward to He Said/She Said, Erin Kelly (Broadchurch) says: "Rape culture is on your radar as a woman, before you know what sex means''. In discussing the book with Better Reading, Kelly commented, ``In the UK, only something like 6% of reported rapes end in a conviction. And that doesn't take into account all the women who were scared, or shamed, or bullied into not reporting their attack''.*
In New Zealand, up to one in five women will experience sexual assault as an adult. Sexual violence has a very low conviction rate in New Zealand: only 13% of cases recorded by the police result in conviction.**
*rapecrisis.org.uk/statistics.php
**rpe.co.nz/information/statistics/
EARTHLY REMAINS
Donna Leon
Penguin Random House
I confess to being a great fan of Donna Leon and her fictional detective, Commissario Guido Brunetti. Earthly Remains, her latest novel, is no disappointment, albeit somewhat bittersweet.
Brunetti acts rather rashly during an interview to protect a younger colleague from doing the same. As a result of this rashness he is interviewed by a doctor and confesses to disillusionment with his job, a result of the all-embracing dishonesty he encounters.
On doctor's orders and given a break from the Questura, Brunetti is shipped off by his wife Paola to Sant'Erasmo and a villa owned by her wealthy relative. His intention while there is to pass his days rowing, and his nights reading the classics. The former is facilitated by David Casati, the caretaker of the house, who befriends Brunetti and reveals he once knew Brunetti's father.
However, following a sudden and violent storm Casati goes missing. Brunetti forgoes his leave of absence to investigate and understand what happened to the man whom he'd come to know as a friend.
It's a story that reveals that even where there's peace and tranquillity, there can also be venality.
DON'T LET GO
Michel Bussi (translation by Sam Taylor)
Hachette New Zealand
Don't Let Go is an engrossing story that doesn't give up its mysteries easily. It takes place on the idyllic island of Reunion where Martial and Liane Bellion are enjoying a holiday with their 6-year-old daughter, Sopha.
Liane leaves her husband and daughter beside the hotel swimming pool and goes back up to their hotel room. When, after some time she fails to return, Martial becomes alarmed and goes to find her. Not having a key, he gets an employee to open up the room and finds it empty. The room is in disarray and splattered in blood.
An employee claims to have seen Martial going to the room at the time Liane was supposed to be there. Martial then becomes the prime suspect and he himself disappears along with his daughter. This initiates a massive police hunt across Reunion as Martial creates a hunt of his own.
As readable and compelling as 2015's After The Crash.
FEAR
Dirk Kurbjuweit (translation by Imogen Taylor)
Text Publishing 
This is less of a whodunnit than a whydunnit, as we think we know the killer from the beginning. A father has gone to the basement flat underneath his son's flat and ostensibly shot and killed the tenant. Before that the son, Randolph Tiefenthaler, had been enjoying modest success as a Berlin architect and was happily married with two small children.
Dieter Tiberius, a beneficiary, is the downstairs tenant. While initially civil, he turned into the neighbour from hell, accusing the Tiefenthalers of child abuse and claiming he has reported them to the authorities. In addition to that, he is seen peering into the Tiefenthalers' rooms and watching the couple's children at play.
Without proof and in the absence of physical actions by Tiberius, Randolph Tiefenthaler finds himself and the law powerless to do anything about the neighbour's behaviour.
This novel is essentially about the Tiefenthalers' various fears and the fear of fear itself. It is also an exploration of maleness, beliefs and aggression.
SUMMARY JUSTICE
John Fairfax
Hachette New Zealand
A rather dark book, where the light at the end of the tunnel is akin to that of a train coming the other way, Summary Justice is a legal battle against the odds.
At the centre of the story is William Benson, criminal barrister and convicted murderer. The price of his access to the Bar and his rehabilitation is an admission of guilt to the killing. No solicitor will instruct him and the Government wants to shut him down. But he has a mystery benefactor supporting him.
Tess de Vere, a law student at the time of the trial, saw Benson led from the Old Bailey dock a guilty man, but believed his plea of innocence. Sixteen years later and herself successful, Tess finds Benson running a one-man show from an old Spitalfields' fishmongers.
Tess joins his team, too, not only to help a desperate woman accused of murder, but also to uncover the truth about the murder Benson is supposed to have committed.
This is the first in a series by former barrister William Brodrick, (alter ego John Fairfax), and I for one will be looking out for future books.
Ted Fox is an online marketing and social media consultant.