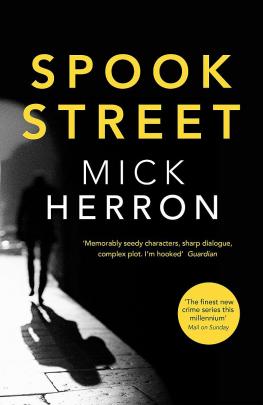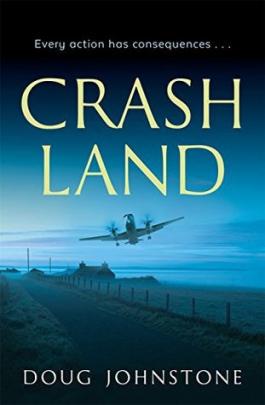 Ted Fox wraps up another heady dose of thrillers.
WIN, LOSE OR DRAW
Peter Corris
Allen & Unwin
Win, Lose or Draw is the 42nd and final book in the long-running Cliff Hardy series, and for Peter Corris, the "godfather of Australian crime fiction'', this is his last novel.
It has all the hallmarks of an Australian-flavoured fictional detective yarn, with a catalogue of the basic ingredients, including a missing underage teenage girl, rich distraught father, yachts, sex and drugs. All of which take private investigator Cliff Hardy on a hunt across Australia and beyond, from Sydney to Norfolk Island, Byron Bay and Coolangatta.
Just one curiosity, the book tells of Hardy's car journey across Norfolk Island and of reaching his destination "in an hour or so''. How so? Norfolk Island is only 8km by 5km.
SPOOK STREET
Mick Herron
Hachette New Zealand/John Murray
Blowing up 42 children in a shopping centre is murder. Waterboarding a suspected terrorist to death, that's housekeeping. So says Marcus Longridge, a "slow horse'' from Slough House, Spook Street, London, a shabby set of offices housing a branch of the Service and deskbound spooks, the misfits of MI6.
The 42 children killed are a flash mob of innocent teenagers assembling at Westacres, a huge west London retail centre, where they are slaughtered by a terrorist explosion. The slow horses, however, are more concerned with the killing of one of their own.
River Cartwright is shot while wrestling with and looking after his grandfather, the "OB'' (or "Old Bastard''). A former spook himself, the OB is now losing his mind, but he still retains a paranoid secret or two, even if he can't retain his trousers. Cartwright's corpse is happily identified in OB's bathroom by Jackson Lamb, chief of the slow horses. Lamb is left wondering what the OB knows that would attract a killer.
The two themes slowly merge in a rich mixture of poker-faced humour, crackling dialogue and a sardonic writing style.
THE BOOK OF MIRRORS
E.O.Chirovici
Penguin Random House/Century
The Book of Mirrors is written from three viewpoints: that of Peter Katz, literary agent, who receives a partial manuscript about a brutal, unsolved murder from 27 years prior; the victim being a famous psychology professor, Joseph Weiner, known for his work on trauma affecting memory (and also rumoured to be working on an undercover government project.
The manuscript author, Richard Flynn, dies before he can be questioned and the remainder of his manuscript is missing.
The second viewpoint is that of John Keller, an investigative journalist co-opted by Katz to find the missing manuscript and who describes Katz as "the kind of guy you might mistake for a rubber plant at a party''.
The third viewpoint is that of Roy Freeman, retired police detective, who investigated the murder at the time it happened and isn't at all sure that all the truth about Weiner's murder came to light at the time.
This psychological story hinges on the unreliability of memory and, while both confusing and contradictory, it's also smart and well plotted. It leaves us with the question of how much do we write our own history to suit our own psychological needs?
THE GIRL BEFORE
J. P. Delaney
Hachette New Zealand
The Girl Before is by the advertising copywriter Tony Strong writing under the pen name J.P. Delaney. Strong admitted to the New York Times that part of the reason for a pen name was that "to write under a completely new name is to free yourself from expectations''.
The story is told from the perspective of two women, Emma Matthews and then Jane Cavendish, both having lived in Folgate St, in the same house. Both of them had previously suffered life-changing events. Jane, the latest tenant, discovers that Emma, in fact, had died in the house and wonders if her own life is in fact a rerun of Emma's.
The house itself is smart and sterile, designed by ultra-minimalist architect Edward Monkford, whose own wife and son died in mysterious circumstances. The house is smart, insofar as it appears to have a mind of its own, while the tenants have to abide by the architect's own freaky letting rules.
A chilling crime novel of obsession, compulsion and a reliance on technology.
CRASH LAND
Doug Johnstone
Faber & Faber
Finn Sullivan, a jewellery design student, has spent several days visiting Orkney and his gran. Now he just wants to get back to his mainland home and for Christmas.
In the small, windswept airport, while waiting for his flight to board, he helps a woman, vulnerable and engaging Maddie Pierce, to escape the unwelcome attentions of a group of oilmen.
On board the flight, one of the oilmen again forces his loutish attention on Maddie. The ensuing brawl on board, when Finn leaps unsuccessfully to her aid, prompts the pilot to turn the aircraft back and subsequently crash.
Among the survivors are an injured Finn and Maddie. Finn is left stupefied as Maddie walks away from the wreckage and the injured before the arrival of the emergency services.
However, Finn's troubles are only just beginning, as the police not only see him as the cause of the plane crash, but also find Maddie's husband murdered.
This is a thriller that has it all. Remorse, bad luck, desire, deceit and homicide.
Ted Fox is an online marketing and social media consultant.