A WEEK IN SEPTEMBER
Peter Rees & Sue Langford
HarperCollins
BY CLARKE ISAACS
A story of enduring love, resilience and survival on the World War 2 Burma Railway, this is a remarkable, poignant account of the outstanding courage of Scott Heywood, a senior Australian Army NCO.
Scott was one of the prisoners who experienced the savagery of Japanese and Korean soldiers as they were forced to work in the most inhumane conditions on the Burma Railway.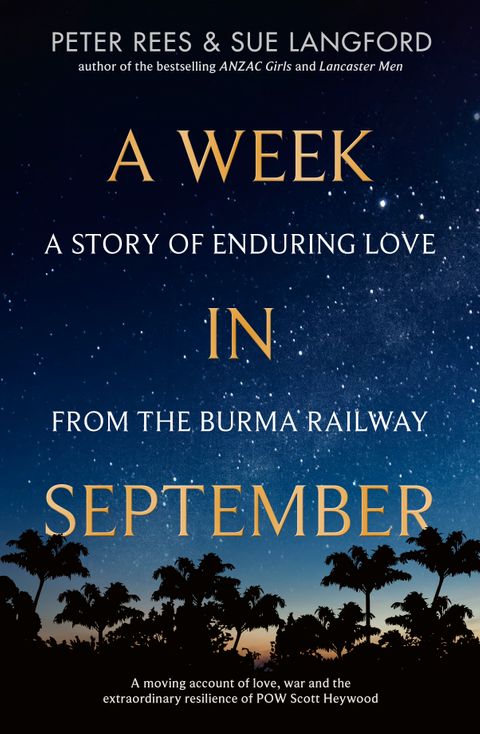 Living in Victoria was Scott's wife, Margery, and their two young sons.
Having discovered a cache of paper, Scott used the scraps, hidden from the guards, to write deeply personal, loving letters to Margery. They also included observations about his daily existence and that of fellow prisoners.
The words Scott wrote to her had become the essence of his life. They paint a picture of the savagery and inhumanity rife on the Burma Railway.
He believed that too many officers had become friendly with the Japanese, socialising with them and sharing coffee and smokes, ''kowtowing to them and worrying not one iota about the welfare of the sick and well men under them''.
The POWs, he mentioned in September 1942, labelled those officers ''white Japs''.
Scott's son, Doug, discovered in a shoebox hidden in a wardrobe, hundreds of letters, all written by his father. They constitute the essence of this impressively detailed account of one tragic World War 2 theatre of war.
Clarke Isaacs is a former ODT chief of staff