Wes and his best friend Corey regret jazz camp from the first minute of jazz camp.
Then they meet the magnetic, uber-cool Ash and a plan is hatched to escape their miserable fate and take their own music on the road.
From the author of Me and Earl and the Dying Girl (and there are many similarities), this is all about the journey not the destination as the three deal with hook-ups, bust-ups, random encounters and self-revelations.
There's also loads of music talk, hating of stuff, and an unfortunate amount of discussion about male anatomy.
A clever, funny read. Ages: 16+.
On Denizen Hardwick's 13th birthday, everything changes.
He's whisked away from his isolated orphanage to meet a mysterious aunt and is soon embroiled in a world of knights and knives, magic and monsters.
With the war between knights and the other-worldly Tenebrous escalating, Denizen must decide if he has what it takes to join the fight.
This is a terrific story full of flawed heroes and creepy villains.
It's the first of a trilogy and I can't wait to read the rest.
Contains violence and truly terrifying ideas.
Ages: 11+.
Instead of spending summer hanging out with her best friends, 12-year-old Carol is forced to stay at her grandfather's dried-up ranch in New Mexico, helping pack up his past for a future in a retirement village.
This is a sad, sweet story as Carol connects with a grandfather slipping further and further into dementia.
There are key messages here of accepting yourself and embracing your heritage as well as mystical elements, with the grandfather's magical tales mirroring reality.
A slow burner for sensitive readers. Ages: 12+.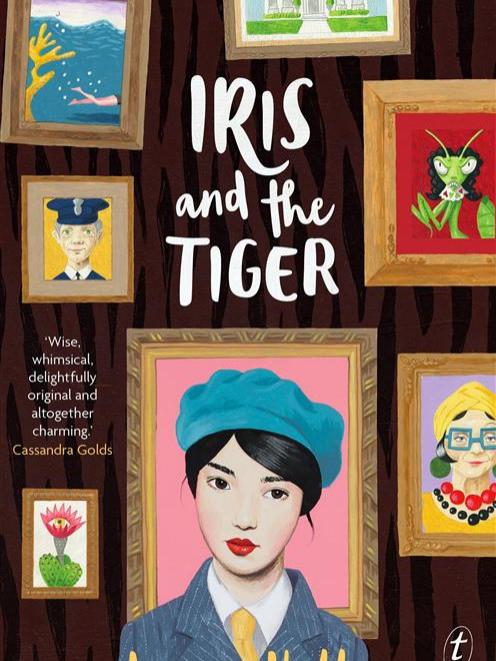 Under orders from her morally challenged parents, 12-year-old Iris is in Spain, attempting to inveigle her way into the good books of her Aunt Ursula who has a massive estate.
Only no-one warned Iris about the strange goings-on at Bosque de Nubes or the odd characters who live there.
Full of art, surrealism, moral dilemmas and mystery, this is a delightful, original story that made me wish I had an eccentric Aunt Ursula of my own.
Ages: 10+.
Time travel, romance, pirates,
Passenger
has it all.
Violin prodigy Etta Spencer is about to make her big debut when she's rudely and literally pushed into a fight for survival in the year 1776.
She soon learns the basics (clashes between time-travelling families, evil patriarch out to rule the world throughout time, how time travel works etc . . .) and experiences instalove with fellow time traveller Nicholas Carter, who has issues of his own to work through.
The story is long and sometimes slow, the romance is ho-hum and Etta's transformation from sheltered violin nerd to girl-powered time traveller was a bit too fast for my liking but, if I can accept time travel, I can accept rapid growth.
Looking forward to the next instalment.
Ages: 13+.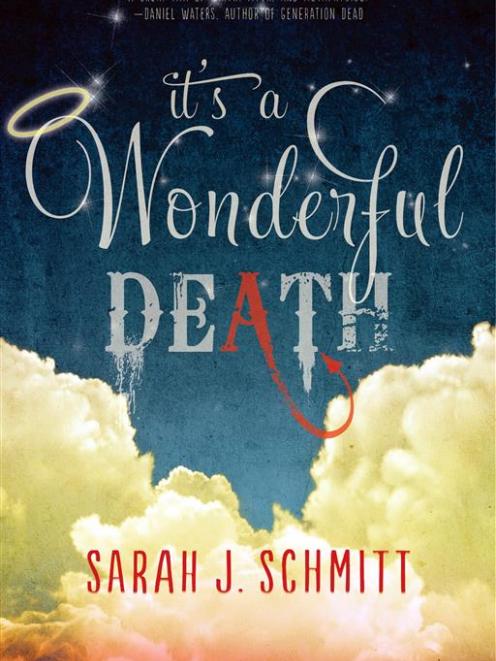 A play on
It's a Wonderful Life
, this story starts off like a breath of fresh air, with misunderstood mean girl RJ accidentally being taken by a reaper.
While others accept their fate and get on with being dead, RJ fights to get her life back, leading to a political battle between the major players in the Afterlife.
There's a bit of moralising as RJ seeks redemption (which also makes her way less snarky and interesting) but this book manages to cover the Afterlife and angels without being religious.
Entertaining and funny.
Ages: 15+.
Author Meg Caddy has built an interesting world in her debut, stand-alone novel
Waer
.
Lowell Sencha is a peace-loving waer (or werewolf) whose life changes when he discovers a woman in the river, half-drowned and on the run from the evil warlord Daeman Leldh.
When Leldh's men destroy his village, Lowell and the secretive Lycaea must enlist the help of some powerful allies to prevent his total domination.
While I struggled to care about Lowell and Lycaea's relationship and the ending felt somewhat rushed, I really enjoyed Caddy's original mythology and characters.
Ages: 15+.
Clancy lives in a dead-end town, is hopelessly in love with the "local hot girl'' and now her father has been involved in a fatal car accident that has turned the whole town against them.
The scenario of "outcast girl stuck in dying town'' is pretty popular in young adult fiction, as is the dysfunctional family unit.
However, while Clancy's family is a mess, they do stick together and many readers will be able to relate to Clancy's feelings of alienation.
Ages: 14+.
Things are not going well for Lucille: first her father, now her mother have left, leaving her to take care of her younger sister Wren.
She's also secretly in love with her best friend's twin brother Digby, whose serious girlfriend should make him off limits only it really doesn't seem to.
There's a lot of drama here (which allows Lucille to basically be a selfish, ungrateful mess) and not all of the many threads get cleared up but it isn't a depressing read and is, ultimately, hopeful.
Ages: 16+.
The Game of Lives
is the third and final book in the Mortality Doctrine series by James Dashner, author of
The Maze Runner
.
The series follows the exploits of Michael and his friends Sarah and Bryson who live in a world where sinking into the Sleep - downloading yourself into a virtual world full of different video games - is better than real life.
That is until a shadowy figure called Kaine started destroying it.
The final instalment is an improvement on the second but doesn't match the fresh ideas of the first.
It's full of unnatural dialogue and stilted emotional interactions, and the many scenes in the damaged virtual world are like listening to a friend describing a weird dream they've had, over and over again.
One for gamers and action and adventure types.
Ages: 13+.
- Laura Hewson is an ODT subeditor.