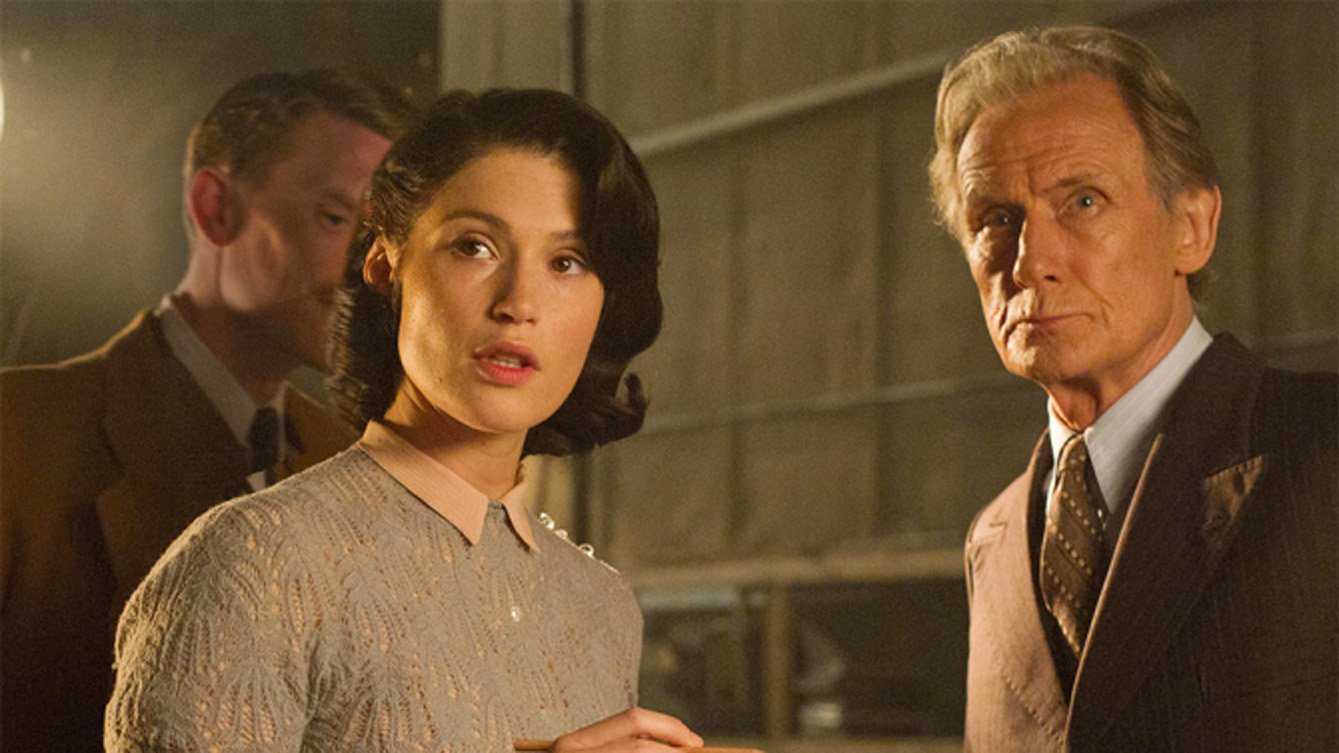 I was hoping to like
Their Finest
(Rialto and Metro) because like seemingly every other woman in the country I have a bit of a thing for Bill Nighy.
THEIR FINEST
Director: Lone Scherfig
Cast: Gemma Arterton, Sam Claflin, Bill Nighy, Jack Huston, Paul Ritter, Rachael Stirling, Jake Lacy, Richard E. Grant, Henry Goodman, Jeremy Irons, Eddie Marsan, Helen McCrory
Rating: (M) 
Five stars (out of five)
The big surprise was just how good the parts without Nighy are.  It is 1940 and Londoners are getting regular reminders that there is a war on.  If it is not German bombs it is the government propaganda dressed up as woeful entertainment.  Catrin Cole (Gemma Arterton) is really a secretary but she turned her hand to copywriting when all the men where she worked were called up.  Turns out she is a natural and she is recruited to write the female dialogue for war films as the chaps are too busy with important stuff to worry about such fripperies.
Soon Catrin is working on an uplifting film about Dunkirk, based on a true story, only without the boring bits: 30-year-old twins lose 10 years and gain a brave British soldier love interest.
By the time the writers have worked their magic the only true parts are the names of the girls and their boat, but that doesn't matter because the tired, war weary British public deserve, even need, something to tell them that the war is worth fighting and that they are just the indomitable, plucky race to do it.
And as Catrin comes to grips with the guile needed to succeed in films she is also battling her own problems, with struggling artist husband Ellis (Jack Huston) and her growing attraction to her fellow writer Tom Buckley (Sam Claflin).
- Christine Powley