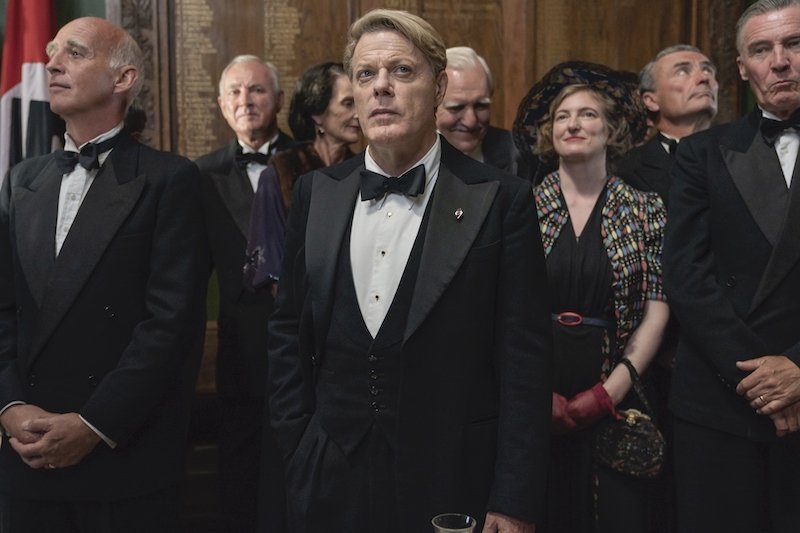 SIX MINUTES TO MIDNIGHT
Director: Andy Goddard
Cast: Eddie Izzard, Judi Dench, Carla Juri, Maria Dragus, Tijan Marei, Jim Broadbent, Celyn Jones, James D'Arcey, Nigel Lindsay
Rating: (M) ★★
REVIEWED BY CHRISTINE POWLEY
It is mildly interesting that for about a decade before World War 2 there existed a finishing school for the daughters of the Nazi elite in oh-so-English Bexhill-on-Sea. By far the biggest mystery is that comedian Eddie Izzard felt it was the perfect prop on which to hang a spy drama.
Izzard wrote, produced and stars in Six Minutes to Midnight (Rialto and Metro) playing Thomas Miller, who is sent to the Augusta Victoria College to snoop around when the previous English teacher disappears.
The headmistress, Miss Rocholl (Judi Dench), runs a tight ship, with a male English teacher and Miss Keller (Carla Juri), a former pupil who seems to concentrate on keeping the girls' physical drills up to the mark.
The war has not quite begun but everyone knows that it is coming and the British are eager to lock everyone at the school up for the duration, while the Germans are plotting to whisk the girls away, so part of Miller's mission is to find out when the girls are going to make their dash back to the Fuhrer.
As Miller starts poking around, working out the lay of the land, he finds plenty to alarm him and while the threat is in this nebulous state the movie is engrossing.
However, once the enemy steps into the light and Miller is forced to flee for his life we are treated to endless scenes of Miller running, running. All the thriller cliches get used but the effect is less than thrilling.