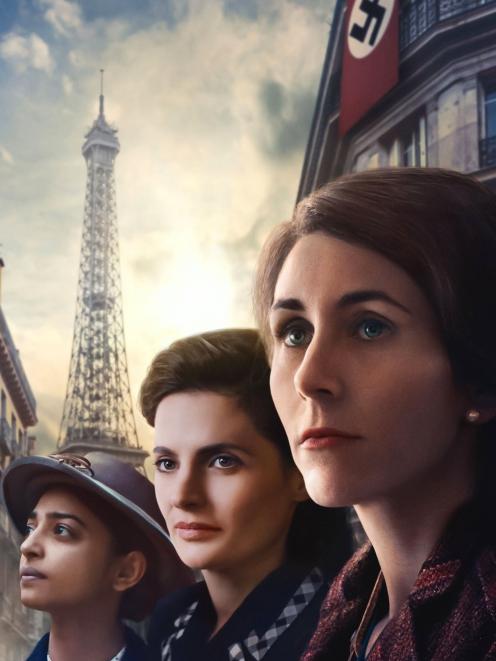 A CALL TO SPY
Director: Lydia Dean Pilcher
Cast: Sarah Megan Thomas, Stana Katic, Radhika Apte, Linus Roache, Rossif Sutherland
Rating: (M)
Two and a half stars (out of five)
REVIEWED BY JEREMY QUINN
Tedious World War 2 spy thriller with a low budget, made in America but set in Britain/France… it's a labour of love for producer/writer/star Sarah Megan Thomas, who turns in a great performance as real-life American-spy-working-for the-English-with-a-wooden-leg Virginia Hall.
There's probably better biographies and so on you can read, but this is the film version of her tale, for better or worse. Basically, the setup is there's an invasion by the Germans… you know this because any time a character turns on the radio, a voice says, "...and in other news, the Germans have invaded every country in Europe". Yep, it's 1941.
So anyway, Virginia with her wooden leg and plucky spirit goes over to France and becomes a top spy, but then, as fate would have it, several of her friends get shot in the head, and she needs to reassess her priorities before deciding what she really wants to do with her life.
Of course, spying is all she knows how to do, but her superiors predictably try to talk her out of it… she's too valuable, much too good an asset, the Germans would torture her alive if she ever got found out… but with her plucky spirit she persists...
All joking aside this film is a massive disappointment. The main problem is the money's not on show to sell the narrative... there's too many badly lit and poorly shot scenes in an obviously American city to render it believable.
Read her story instead.