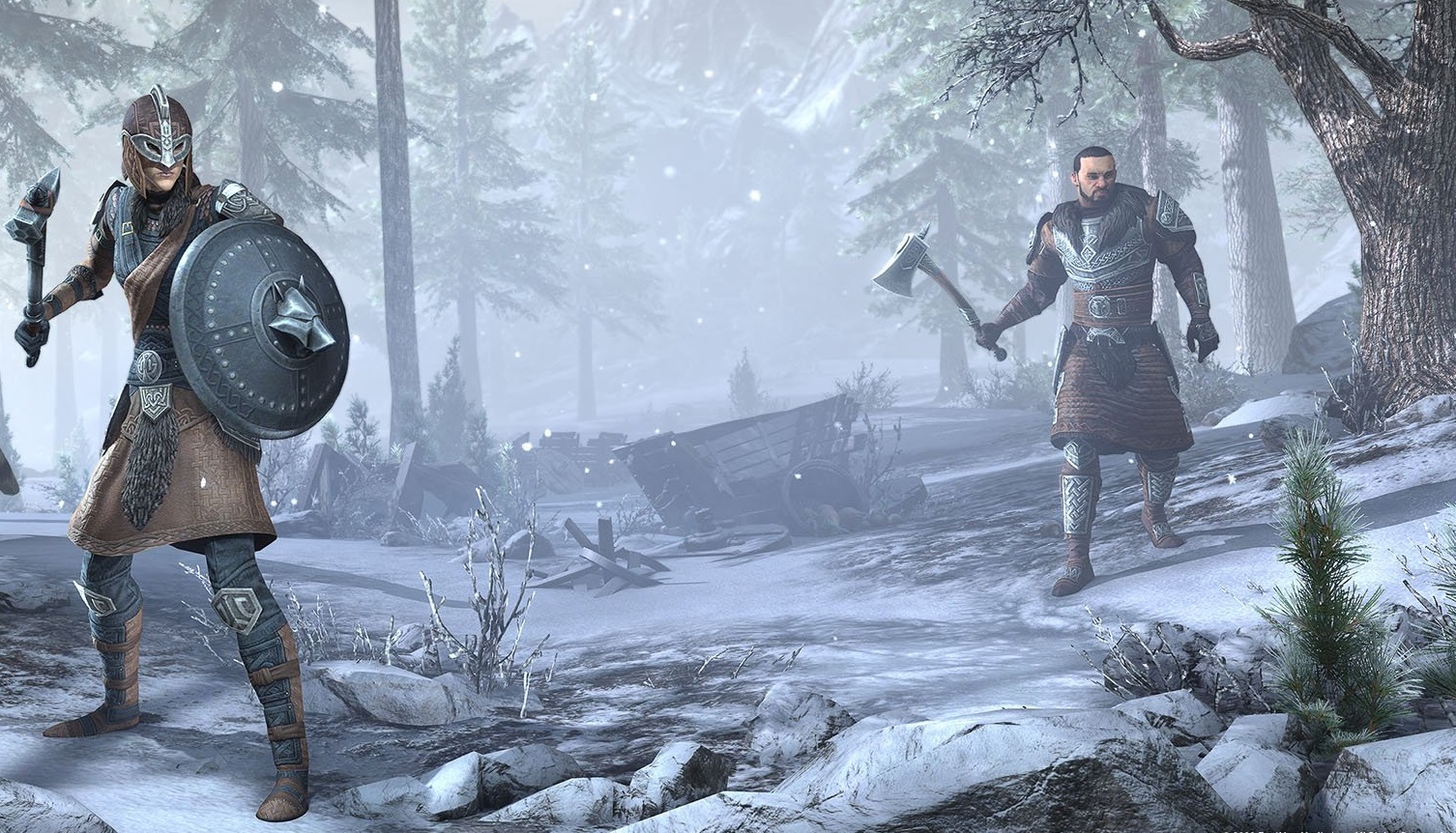 THE ELDER SCROLLS ONLINE: GREYMOOR
From: Bethesda
For: PC, PS4, Xbox One
★★★★
REVIEWED BY HAYDEN MEIKLE 
Some gamers, see, they are what you would call ''up with the play''.
They try the latest games as soon as they are released, they know the background to DLC or expansions, they finish titles in plenty of time to develop a delicious sense of anticipation for the sequel.
Some, well, some of us tend to be late to the party.
I mean, I knew Elder Scrolls Online existed, and that it was somehow related to the seminal role-playing game Skyrim and its predecessors Oblivion and Morrowind, and that it was kind of World of Warcraft-ish but with the bonus of requiring no monthly subscription (still charging every month, WoW, really?), but I had never played it.
Until this year. Just, you know, six years after the game was released.
And what timing that was, given 2020 - the year the world went just a little bit nuts - was also when the newest expansion for ESO was due.
It's called Greymoor, and it's the fourth expansion to a game set in the world of Tamriel that attracts about 2.5 million active monthly users.
As with most MMORPG games, it opens up a new area with assorted storylines (vampires!) and introduces a couple of new activities.
The area is called Western Skyrim, and for those who played the single-player classic Skyrim (released in 2011!), a lot of it will be highly familiar.
It's an epic, graphically immense zone with lots of exploring to do, a bunch of wide-ranging quests, and new dungeons, in and around the magnificent cities of Blackreach and Solitude.
Happily, you can skip straight to the new area with your existing character — my chap, a Dragonknight called Meikleton, is but level 17; the cap is 50 but that appears to be followed by a system of ''champion points'' to keep upgrading your abilities — or you can create a new one and start their adventure in the new zone.
So far, in my ESO adventure, I've found a lot of the storyline almost overwhelming, and there's no point wasting too many words on the Greymoor plot here other than saying there are bad things called Harrowstorms created by witches to sort of foster chaos in this land, and your task is to get in there and sort it out.
Any good MMORPG offers the player the freedom to explore large areas and the ability to spend time questing or tinkering with other stuff.
ESO already has activities such as enchanting and blacksmithing, and new to the Greymoor expansion is something called antiquities.
A sort of archaeology, it entails minigames around exploring an area and digging up rare bits and pieces that can be used or sold. Good fun.
I've just scratched the surface of Greymoor, as I have barely got past the shallow end of ESO, but I'm impressed by what I've seen.
The range of activities, the variety of challenges, and the ease with which one can grind away solo or ask for help from real-life players when needed combine to make this an enjoyable experience.
There has never been a better time to discover the Elder Scrolls. If high fantasy is your sort of thing, let Greymoor be your ticket to this magical world.