---
•
Will Saunders and the Lowest Fidelity.
Curious Maladies.
Deadboy Records.
Three stars (out of five)

In spite of his moniker, a cursory listen to his debut long-player makes it clear Will Saunders is not one for extravagance. Formerly of Auckland psychedelic rockers The Quick and the Dead, Saunders now flies solo, peddling lo-fi acoustic delicacy with a dusting of dissonant fretwork. The album's first half is ponderous, populated by minor-key acoustic ditties, interchangeable in both mood and tempo. However, Saunders really hits his stride on side two, with the homespun psychedelia of A Lonely Place to Be and Can't Complain's grungy crunch bringing to mind a quirk-free Tall Dwarfs.
Single download: Can't Complain
For those who like: Chris Knox/Tall Dwarfs, Liam Finn

- John Hayden


---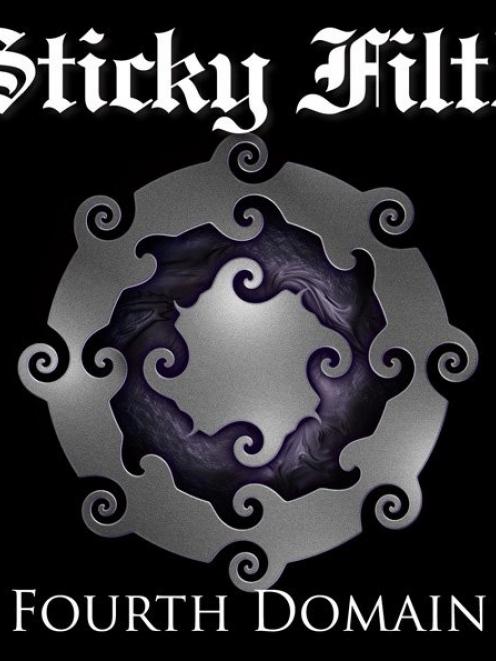 •
Sticky Filth.
Fourth Domain.
Eleven Fifty Seven Records.
Two stars (out of five)

Back in the mid-'80s, Sticky Filth was a real powerhouse on the burgeoning local hardcore scene. Live shows showcasing the trio's take-no-prisoners-approach galvanised punk and metal fans alike. Even after a 26-year absence, the fury and buzzsaw riffs are still ready to shove a steel-capped boot through your door, but sadly there is nothing revelatory about Fourth Domain.
Playing it safe is an insult for sure, but as a comeback album, Sticky Filth doesn't show anything to suggest it has kept tabs on the evolution of local hardcore
Single download: The Witch That Got Away
For those who like: Bad News, Motorhead, The Hard Ons

- Mark Orton


---
•
Gemma Ray.
Island Fire.
Shock.
Four stars (out of five)

Maverick British singer-songwriter Gemma Ray, whose on-stage tricks include pulling a large knife from its sheath on a guitar, needs no such gimmickry on her latest studio effort. Stranded in Sydney in April 2010 because of the Icelandic volcanic eruption, she used that time to good effect, laying the foundation (she returned there last year) for an album on which she roams widely, mixing orchestral torch songs and upbeat girl pop with guitar-driven, clanky textures that would be at home on a David Lynch soundtrack (which shouldn't come as a surprise given she has recently recorded an album of film scores).
Single download: Bring Ring Ring Yeah
For those who like: Psychedelic pop meets Phil Spector
- Shane Gilchrist
---