This week we review the latest albums from Ryan Bingham and the Dead Horses, Jason Lytle, Pendulum, Rancid and The Verlaines.
Ryan Bingham and the Dead Horses. Roadhouse Sun. Lost Highway Records.
Ryan Bingham might have titled his second major-label release Roadhouse Son - his hard-living background on the rodeo and roadhouse circuits can be heard in every note of these dozen tracks.
But while the gravel-voiced Texan and his muscular band charge confidently through a varied set that includes mandolin-heavy knee-slappers, politically-charged power ballads and raucous bottleneck-slide country rockers, the road-weary troubadour shtick is laid on a bit thick.
Rollicking bluegrass number Tell My Mother I Miss Her So and Springsteen-like anthem Bluebird are among the better songs.
Single download: Day Is Done
For those who like: Steve Earle, Bruce Springsteen, Bob Dylan
- Jeff Harford
---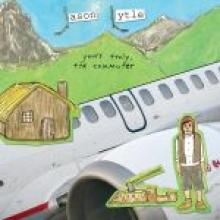 Jason Lytle. Yours Truly, the Commuter. Antishock Records.
Fresh from the demise of his band Grandaddy, Jason Lytle took a page out of Elliot Smith's book by writing and recording this material by himself in the mountains of Montana.
The result is highly introspective.
The songs are gentle and delicately textured.
Simplistic progressions are made interesting by the rich layering of sounds and atmospheric vocals.
It's the Weekend is a shimmering lo-fi ditty in the vein of Daniel Johnston.
While the Smith connection makes this album sound slightly derivative, the production is immaculate and the array of instruments is vast for a one-man band.
Single download: Yours Truly, the Commuter
For those who like: Elliot Smith, the Decemberists
- Thom Benny
---
Pendulum. Live at Brixton Academy. Warner Music.
Having witnessed Pendulum whip a Big Day Out audience into frenzy, I was more than a little curious.
British radio DJ Zane Lowe hit the nail on the head, labelling the Aussie expats the right band for these times (but only if you're not after anything too challenging).
The Pendulum recipe involves dropping huge chunks of hard techno on to an audience, then rarking everything up with a killer guitar/bass assault.
It's not an original audio experience, but seeing the sextet live you have to admire their intensity.
Fortunately Live at Brixton Academy ships with an awesome DVD.
Single download: Master of the Puppets (two minutes of the Metallica epic turned inside out)
For those who like: Having their metal and D&B served together
- Mark Orton
---
Rancid. Let the Dominoes Fall. Epitaph.
Unlike so many of the acts they inspired who went on to pursue commercial banality (Green Day/Offspring), Rancid doesn't reinvent the wheel in Let the Dominoes Fall.
With 19 tracks in less than 50 minutes, the formula is still rooted in one-two-three, ready, steady, go, sheathed in melodies more contagious than influenza.
Rancid finds a way to sound like both The Clash and The Specials without being derivative.
Tim Armstrong and Lars Frederiksen's curious vocal interplay helps.
Throw in rockabilly bass, ska-infused guitars, reggae beats and a life on the road and Rancid has delivered the perfect amalgam.
Single download: LA River
For those who like: The Clash, The Specials, The Stray Cats, Bad Religion
- Mark Orton
---
The Verlaines. Corporate Moronic. DunedinMusic.Com.
At first listen, Corporate Moronic sounds every inch a follow-up to 2007's Potboiler.
However, this summation is slightly misleading.
With a little help from some well-known Dunedin musos, The Verlaines craft some wonderfully whimsical parables on capitalist greed. Graeme Downes continues to mine a bottomless bucket of scathing social poetry, superbly accented by layers of horns, keys and single-note guitar musings.
From assembling bricks on Paratai Drive to A Beatles-esque Tourettes, Corporate Moronic is lyrically inventive and subtly splendid.
Single download: Wanting
For those who like: Potboiler, Rufus Wainwright, Stephen Duffy, Pavement
- Mark Orton
---