This week we review the latest albums from Peter Wolf, The Broken Heartbreakers, Rox, The Slackers, and The Morning Benders.
> Peter Wolf. Midnight Souvenirs. Verve.
4 stars (out of 5)
Former J. Geils Band frontman Peter Wolf goes for the big mixing stick on his latest solo album, a canny collection of pop-rock that plays like a late-night radio request show. (Well, he once was a DJ.)
The trademark humour is slathered on in tracks like Overnight Lows and Thick As Thieves, both of which nod to late '70s Stones, but the heart of the album is a handful of country-tinged tracks - including a stellar trio of duets with guests Shelby Lynne, Neko Case and Merle Haggard - in which Wolf shelves the Jagger swagger and reveals a (surprisingly) reflective side.
Single download: Overnight Lows
For those who like: J. Geils Band, Rolling Stones, Mink DeVille
- Paul Mooney
---
> The Broken Heartbreakers. Wintersun. Independent release.
4 stars (out of 5)
Auckland-based five-piece The Broken Heartbreakers have a happy knack of shrouding even the most poignant of tunes in a comforting cloak of warm melodic texture.
A song about loss can therefore instil the same sense of peace in the listener as one about birth, discovery, or any other of the life lessons that inspire chief singer/songwriters John Guy Howell and Rachel Bailey.
The band taps the vein of modern folk-pop that fed its previous two albums, with acoustic guitars, mandolin, restrained drumming and intuitive bass lines to the fore, but there's an elevated level of intimacy here.
Single download: Tell That Boy
For those who like: The New Pornographers, Yo La Tengo
- Jeff Harford
---
> Rox. Memoirs. Rough Trade Records.
3 stars (out of 5)
For a 21-year-old to title her debut album Memoirs seems a tad premature and, judging by the hit-and-miss nature of this release, Britain's latest soul-pop diva has some growing up yet to do.
On top of her game on strutting opener No Going Back, the south Londoner of Jamaican and Iranian descent shines brightest when immersed in the retro soul of Do As I Say and the mature balladry of Oh My and Sad Eyes.
Less successful are the tween-oriented lead single I Don't Believe and the stylistically dodgy Rocksteady, but there's enough here to suggest greater things will follow.
Single download: I Don't Believe
For those who like: Lauryn Hill, Duffy, Amy Winehouse
- Jeff Harford
---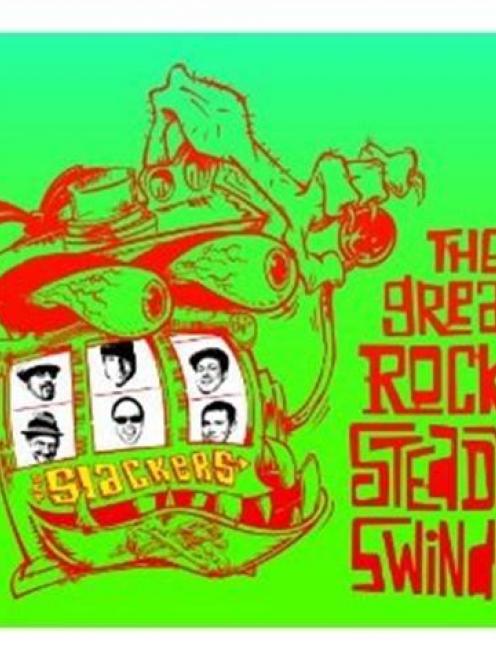 > The Slackers. The Great Rocksteady Swindle. Hellcat Records.
3 stars (out of 5)
Kiwis more used to a British take on ska might be surprised by the devotion to the early days that New York third-wave stalwarts The Slackers show on this, their 12th long-player.
Skank shadows of bands like The Skatalites loom large throughout, while in places a likely-lad humour recalls English outfit Bad Manners, albeit with a distinctive US flavour to the lyrics.
The occasional foray away from the genre - the tasty crime-jazz organ riffs on the Bill Withers standard Ain't No Sunshine, the Stax-style soul of Thank You - adds to the interest.
Single download: Don't Look Back
For those who like: The Aggrolites, The Beat, Bad Manners
- Paul Mooney
---
> The Morning Benders. Big Echo. Rough Trade.
4 stars (out of 5)
Californian quartet The Morning Benders have been making a few waves of late, thanks to an extensive touring schedule and rave reviews for their recorded work.
The evidence has now landed on our shores, sophomore album Big Echo offering a warm and eclectic clutch of songs.
That it has been produced by Chris Taylor, of Grizzly Bear, should come as no surprise given the deconstructionist approach of Promises, Wet Cement and Pleasure Sighs and the harmony-stacked Excuses.
Still, the breezy joy on display here is all their own.
Single download: Excuses
For those who like: Wilco, The Byrds, Grizzly Bear
- Shane Gilchrist
---