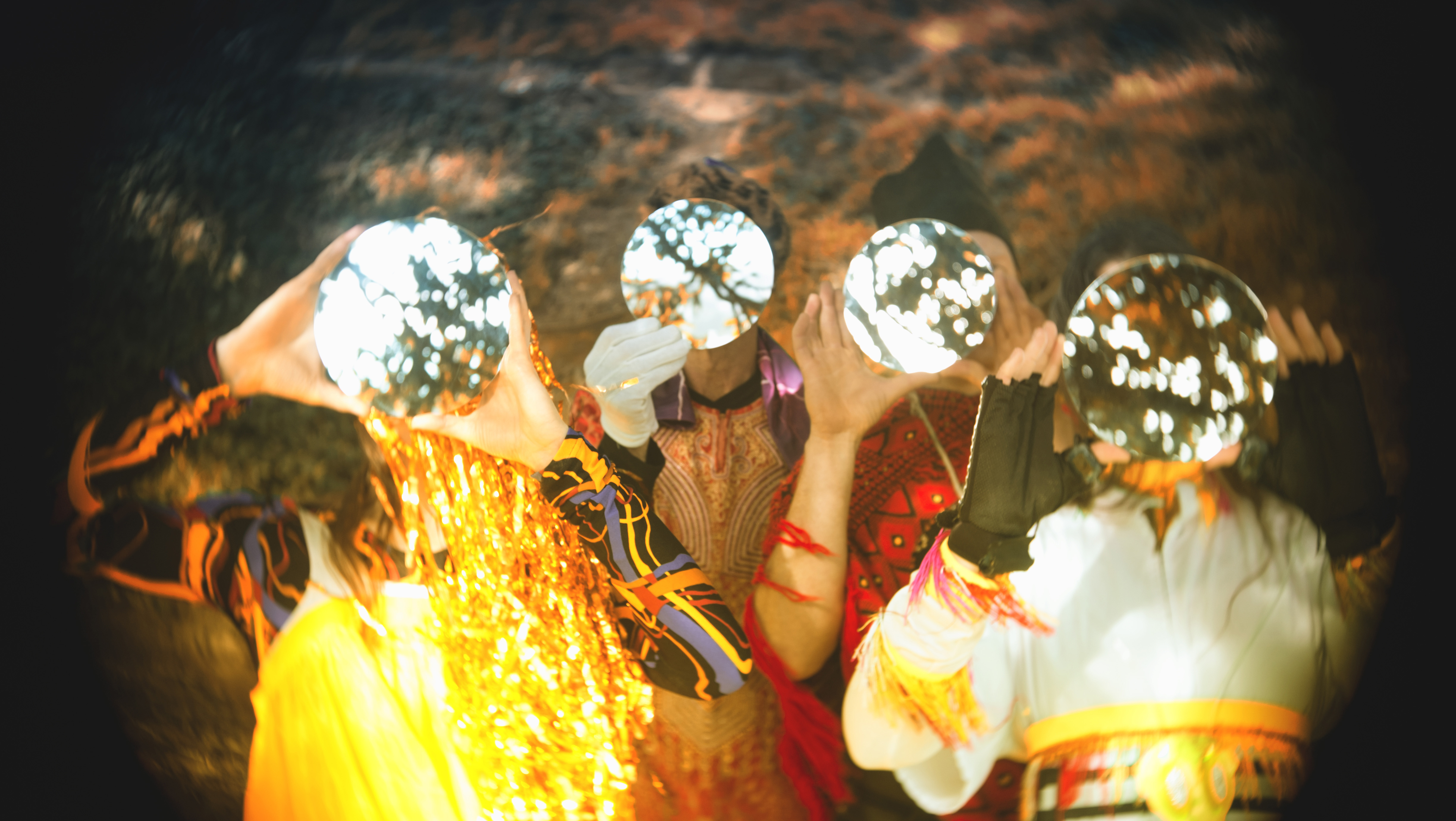 It's a little embarrassing to admit but, until recently, I had never heard of Orchestra of Spheres.
Hailing from Wellington's collaborative experimental art scene, the collective has been around since 2009, has toured Europe and China, and released four albums. Somehow, though, it has flown under my radar. And that's kind of tragic.
Its most recent album, Mirror, came out late last year and is a wonderful journey through an assortment of surprising and exciting sonic soups. It opens with what sounds like a combination between throat singing and multi-tracked sitars (it's actually viola) and climbs to danceable, groovy heights. You can really feel the experimental environment from which it was born.
I spoke to Mos Iocos (aka Nell Thomas), a founding member of the four-piece, and asked her the dreaded question of how she would describe their music.
"I'd say it's kind of exploratory because we like to sort of explore different musical approaches and sound-making devices because we sometimes make our own instruments and kind of experiment with what they can do.
"We're not usually restricted by kind of genres and styles, we can kind of explore whatever we want, so I think exploratory is quite a good word."
Of their four albums, Mirror seems to most thoroughly capture this spirit of exploration. During the process of its creation, the band involved many of their musical friends to add everything from viola to saxophone and bassoon. Mos Ioco, who usually plays synthesizers, also added flute and harp to this one.
"It was a lot of fun to make.
"Our guitarist, who really drives the band, he's been wanting to do some recording like that for quite a while and get some of the awesome friends that we've got up here to come and play and just expand that sound palette."
Psychedelic dance jazz funk is my ill-guided attempt at labelling the result of all this. I'm not sure what I'd compare it to. Maybe LCD Soundsystem due to its rhythmic use of sequenced synthesizers and ability to make you bounce compulsively. But from another planet.
It's the sort of thing that I'm really excited to experience live at The Cook tonight, especially combined with the band's tendency to enhance the audiovisual experience with colourful, otherworldly costumes.
"We've definitely played in Dunedin, probably four or five times before. We really love playing there, but I think because it's quite a distance [from Wellington], we haven't played there as much as we'd like to, so were looking forward to coming down.
"We don't perfectly replicate our songs time and time again, so our live shows are a bit different."
Robert Scott, of The Clean/The Bats, allegedly once described one of their live shows as an "out of body experience" and if that's not enough of a recommendation then I don't know what is.
• The gig 
Orchestra of Spheres/Negative Nancies, tonight (Saturday, Feb 2) at 8pm at The Cook. Tickets $10 from undertheradar.co.nz. Door sales. 
For more from Fraser Thompson go to dunedinsound.com.