Tecwyn Evans takes a break from his home renovation project in Sweden to conduct the Dunedin Symphony Orchestra in a concert to celebrate Matariki. Rebecca Fox talks to those involved.
It has been 22 years since Tecwyn Evans first conducted the Dunedin Symphony Orchestra.
Now based in Sweden, Evans returns to New Zealand regularly on breaks from his position as the Danish National Opera's music director.
''It's good to come home.''
He is back in Dunedin, where he studied at the University of Otago, to join other graduates and staff - pianist Prof Terence Dennis, pianist Tom McGrath and composer Peter Adams and the Dunedin Symphony Orchestra - in a concert to celebrate Matariki.
Evans is looking forward to conducting for the first time a work of one of his old university lecturers, Adams' Huriawa.
''Now I don't compose so much. I live vicariously through other composers. I like getting inside their brains trying to work out what they are trying to achieve and bringing my experience with new music elsewhere.''
Adams is ''thrilled'' Evans will be conducting the premiere of his piece, which was inspired by the Karitane peninsula - the sea crashing on the cliffs, the Maori myths of the area and its wind-swept nature.
''I've been watching his career with great interest and admiration.''
While Adams does a lot of conducting himself, he is more than happy to hand the work over to another.
''I've written now it's someone else's turn to take the score, just like I do. Tecwyn will make something of it, he will shape it.''
He describes the piece as a ''deliberate showpiece'' with ''full-on film music - fast and tumultuous, almost cheesy, then it calms down a bit and becomes a bit atmospheric and evocative''.
''It doesn't tell a story. I leave it to the listeners to think about it.''
Dennis, who has been at the university since 1981, is also looking forward to working with Evans and his colleague McGrath on one of the other pieces of the night, Poulenc's Concerto for Two Pianos.
In a rare occurrence, the town hall and the Glenroy's Steinways will be nestled together on stage in front of the audience.
''It's a conversation between two pianos."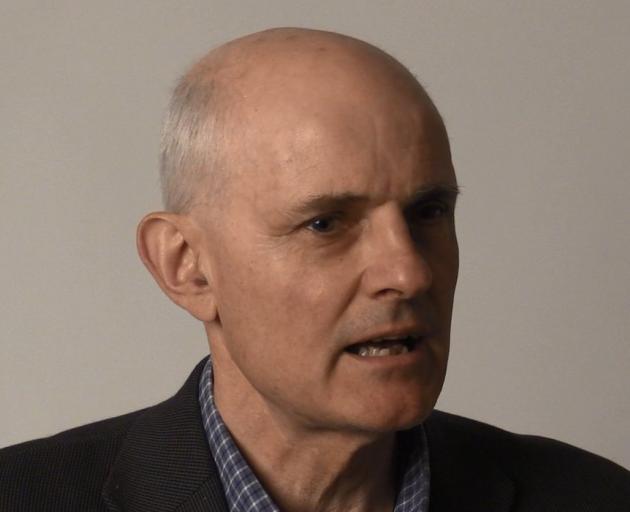 McGrath, a teaching fellow in piano accompaniment in the university's music department since 2004, says while the pair have played together many times, it will be the first time they play a concerto together.
''It's quite exciting. We slot together quite very easily.''
He describes the positioning of the pianos as a ''visual spectacle'', which also means the two pianists will not see each other during the performance.
''We feel the pulse together, feel the music together, so we know when the other person is going to put the chord down.''
McGrath is looking forward to working with Evans for the first time.
Evans says he will be approaching the concert the same way he would any other.
''Whether it's the BBC Philharmonic or here, it is exactly the same process but it's extra good to be in your home town.''
Evans did not set out to be a conductor (composing was his first passion), ''drifting'' into the profession as he realised he got to work with more people.
After he left Dunedin for study in the United States he then worked in the United Kingdom, where he met his future wife, opera singer Susanna Andersson, and Germany.
They moved to her home country, Sweden, in 2009. He commutes to Denmark for his job.
He lives in a small village with a population of 2000, just outside a city with a population similar to Dunedin's, which allows him to get to an international airport in an hour without driving, instead going by foot, train, boat and tram.
''It's nice to be able to go home and switch off and work on the house.''
When not travelling the world, Evans is renovating the family house or helping build his wife's family house. When he returns from this trip, tiling the bathroom is high on the agenda.
''Originally I wanted to be an architectural draftsman, so I've always leaned toward building and drawing. It's fun to learn new skills.''
While he is doing this work he listens to anything but classical music - mostly '80s music like AC/DC, Talking Heads, Aerosmith or Billy Joel.
''Nothing classical. I can't relax, it's my job. I was plastering before I left, with the cricket on.''
To see
Dunedin Symphony Orchestra, Tecwyn, Terence and Tom  Celebrating Matariki, Dunedin Town Hall, June 28.