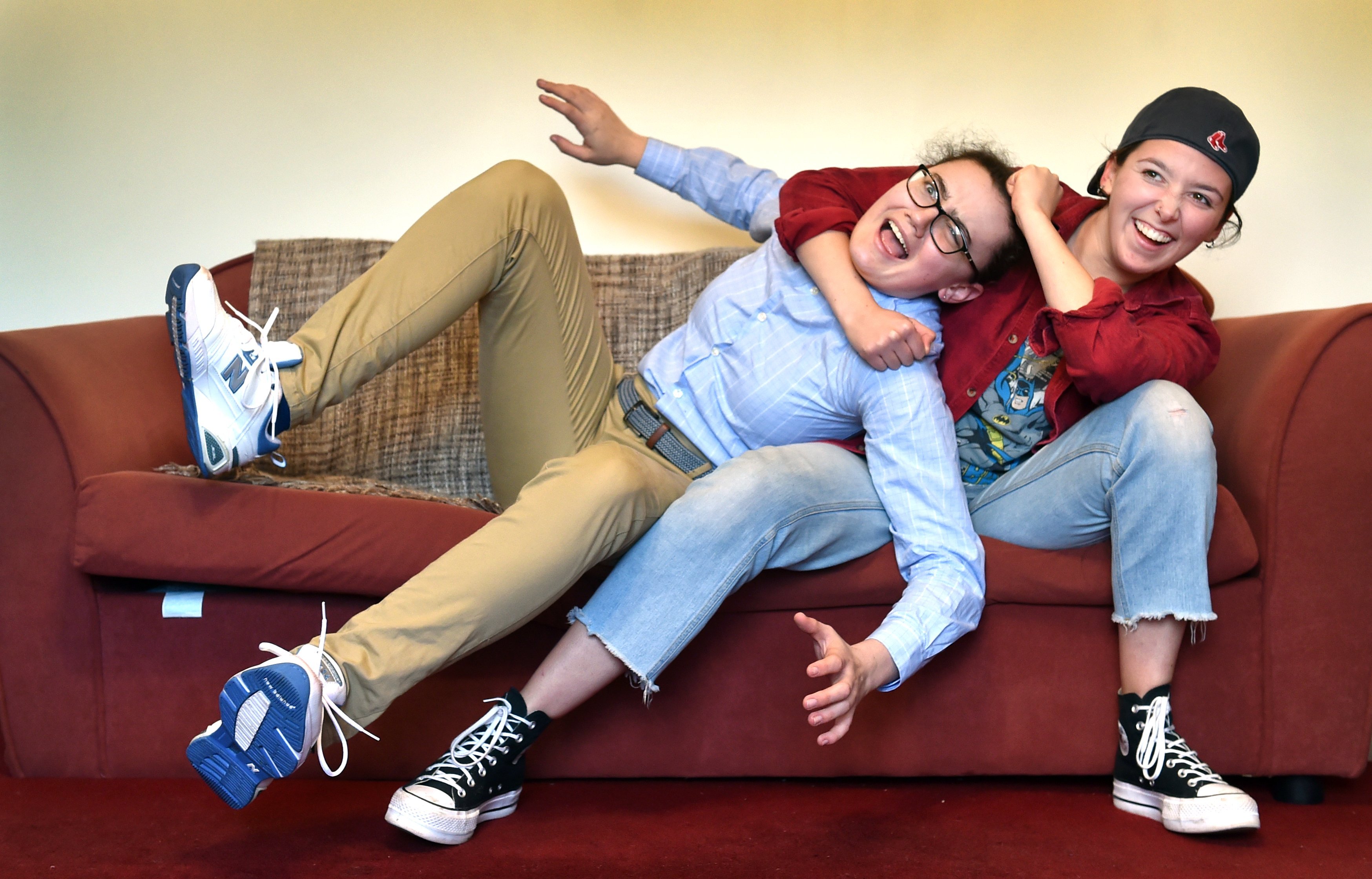 A University of Otago theatre lecturer and a student have created a new theatre company in an effort to provide more work for theatre graduates in Dunedin. Rebecca Fox talks to the co-founders of Dollhouse, Ryan Hartigan and Jordan Wichman.
Ryan Hartigan describes himself as a compulsive founder of things. "I like to set things up and like collaboration."
So it is not surprising to hear Hartigan, a University of Otago School of Performing Arts theatre lecturer, is behind Dollhouse, Dunedin's newest theatre company.
"It seems people are still in mourning for the Fortune, which is understandable as that place grew a lot of artists."
But he believes now the worst of Covid-19 interruptions are out of the way, there is a "window of opportunity" for a independent theatre company dedicated to making good theatre for all to thrive.
Hartigan, who returned to New Zealand from working in theatre in the United States in 2019, is a strong believer in theatre being for everyone after being told as a teenager from a working class background, "theatre is not for people like you" and finding those sort of views pervasive when he began working in it.
"Years ago my company won a big award and I didn't get invited to my opening night."
He went on to work for many years as director and performer as the artist in residence with the Contemporary Theater Company in Rhode Island in the United States where he won a More Teeth Award as best director. He has also won a Chapman Tripp Award for best new director and has been a finalist several times in the Broadway World Awards and the Motif Theater Awards.
Before he returned to New Zealand to take up a position at the University of Otago, he was associate prof in theatre at Cornish College of the Arts.
In recent years, having lectured many talented theatre graduates, whether actors, directors, designers or stage managers, he has noticed there is no career pathway for them if they want to stay in Dunedin.
So he asked out for coffee post-graduate student Jordan Wichman, who won the emerging talent award at the 2020-21 Dunedin Theatre Awards and a 2022 Fame Trust emerging practitioner award, and pitched the idea of creating a new company.
"I was really excited to be approached. It's been a nice experience to go from an under-grad to a post-grad to collaborator.
"Because he has taught me we are on the same page," Wichman says.
They soon came up with a name and vision for live theatre that is accessible for everyone and provides a home for emerging theatre professionals.
For their first play, Hartigan selected Matt & Ben which depicts Hollywood golden boys Matt Damon and Ben Affleck, "before J-Lo, before Gwyneth, before Project Greenlight, before Oscar ... before anyone actually gave a damn" and as the screenplay for Good Will Hunting "drops from the heavens".
"The show is delightful. It has a lot of heart at the centre of it."
The play, written by Mindy Kaling and Brenda Withers, which won the 2002 New York International Fringe Festival best overall performance, comes with the rule that two women play Damon and Affleck.
Fittingly Wichman and fellow graduate Nicole Jenkins, one of five finalists for emerging talent at the 2020-21 Dunedin Theatre Awards, were perfect candidates for the roles.
"It'll be fun to see what they can do as women playing young dudes. It's a different angle."
Wichman says the non-gender stereotyping casting is very exciting and they all watched the movie Good Will Hunting in preparation for the show.
It is a great opportunity for her as she had found herself being pigeon-holed as a director, designer, "anything but actor", having worked in many different capacities at Allen Hall Theatre, Playhouse Dunedin, Opera Otago and Pop-Up Productions.
"It's been a fun script to work with and rehearse. Nicole and I have built up a fantastic relationship as friends."
Having a script inspired by "real people" made it so much more interesting.
"So many happy surprises have come out of the rehearsal process. There have been the strangest moments which have become part of the show."
For Hartigan, who is directing the show, it also allows him to continue to mentor the young actors — a job he has always enjoyed.
"I've always been especially dedicated to emerging artists and I'm proud people I've worked with have gone on . . . they've kicked on to amazing things, exceeding anything I've ever done."
He is enjoying the rehearsals as he loves drawing ideas out of the actors.
"Some people are shocked at how flexible I am. I'm totally open to things and I like to see their personality in the show."
When they approached the New Athenaeum Theatre about performing the show there, Hartigan was warmed by the welcome.
"They listened to what we wanted to do and were like 'cool, let's go'. So clearly there is an appetite for it."
So much so, when the Athenaeum asked if they would like to make the "Nat", as it is colloquially called, the theatre company's home, they were overjoyed.
"We were like, let's do it. It has the right vibe, history and is right by bus routes, so there is accessibility. We already have production two in mind.
"For a new company, it is dreaming big to put a flag in the sand before the first production and say there is going to be a second."
They hope to continue the tradition of Dunedin theatre companies such as Wow, Prospect Park and Arcade.
"It'll take time to grow and take time to build resources. But you've got to push the boat out a bit further each time."
Wichman says so many theatre practitioners have "soft-retired" during Covid-19, that the opportunities the company is providing will enable people to come back.
"Dunedin really needs it, post-Covid."
Central to their approach is its targeting of emerging artists. Many newly graduated actors and stage professionals stayed in Dunedin during Covid-19 yet there are few venues for them to continue performing.
"We've got great practitioners here in Dunedin but they all leave. We want them to actually make a life here, make work here, tour from here and make it home base — reverse the flow."
Dunedin's theatre problems are not based on a lack of talent, he says.
"We've got to stop being the best-kept secret and tell people what is happening."
Dollhouse will add to Dunedin's theatre community and it is committed to advertising other groups' performances as well as their own.
"We all want to grow the audience that will come out to stuff so why wouldn't we?"
Hartigan says the company also wants to reach out to secondary schools to help introduce pupils to theatre in a way that will not turn them off for life.
"We want to make them want to come."
To see 
Matt & Ben, Dollhouse
New Athenaeum Theatre
May 26-28, 7pm (& 2pm on 28th)