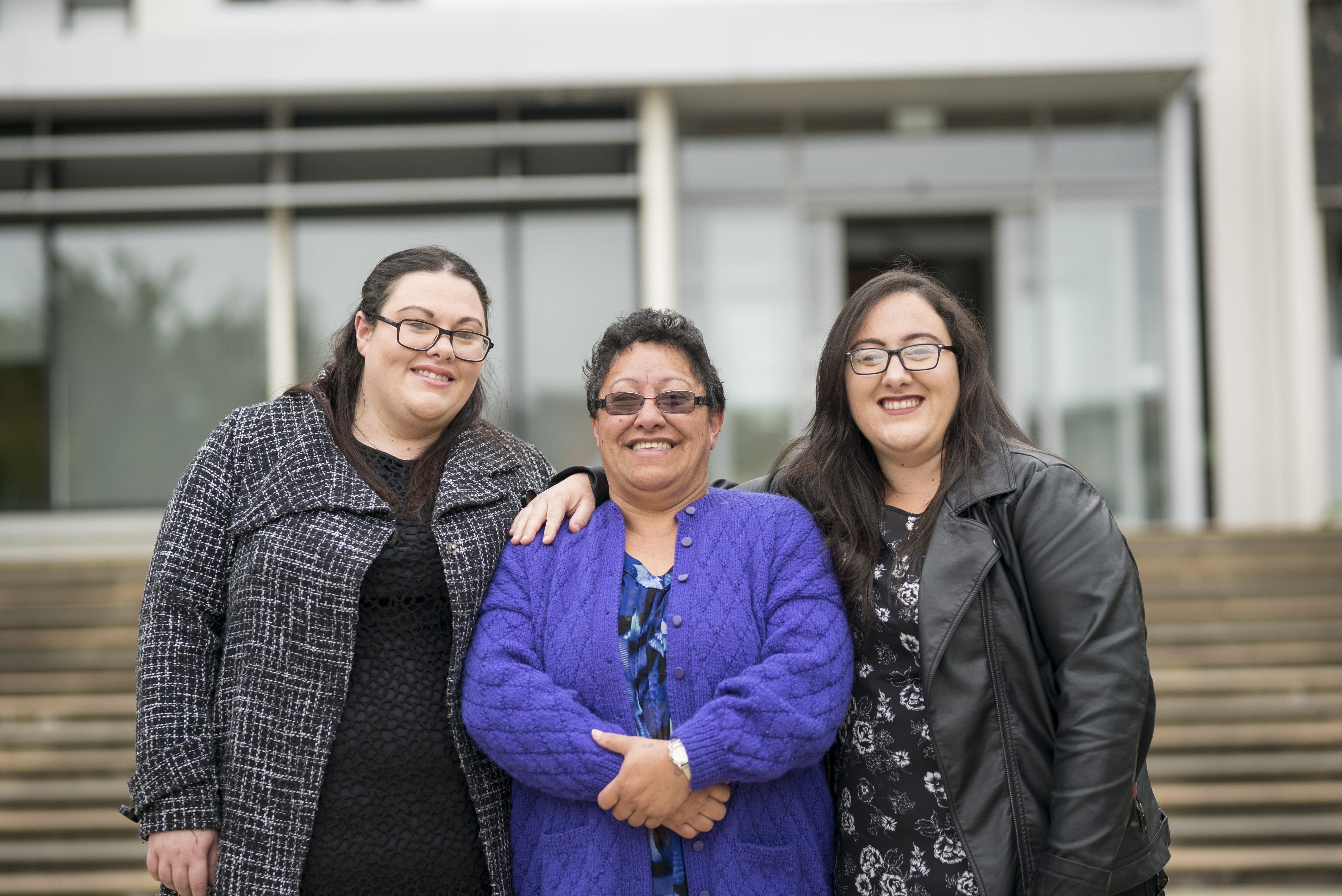 Tania Gilbert-Kennedy and her daughters often joke that they might one day set up a family business helping others.
Tania, who recently graduated with a Bachelor of Social Services from Otago Polytechnic, has chosen a path that encapsulates her love of people.
She has passed on these values to her daughters, Ripeka (27) and Catherine (26), who have just completed their second year of the Bachelor of Social Services programme.
``When I moved to Dunedin in 2007 with my husband and two youngest daughters, I thought about my future,''
Tania reflects. ``I knew I liked helping people, so I enrolled in the Bachelor of Social Services programme.''
``One of the attributes for me is having compassion.
And that is ingrained in the programme. I certainly know a lot more now than I did three years ago.''
``Self-evaluation is a big part of the programme. We learn cultural identity, too. I think that is very important,'' says Tania (Ngati Raukawa, Ngati Tuwharetoa and Nga Ruahine).
``I have grown up within a very large whānau, very marae-based, on the Kapiti Coast. I am very conversant with my hapū and iwi. You could say I have a cultural resilience.'' Catherine says her own passion for helping others stems from her childhood.
``I have watched my wider whānau care for one another. My mum is my cultural backbone and support.'' Ripeka says studying with her mother and sister has added ``strength and substance'' to her learning, as well as enabling her to discuss ideas and thoughts.
``I'm looking forward to completing my final year in 2018 knowing that I have Mum's support.''
For more information about Otago Polytechnic's Bachelor of Social Services, visit www.op.ac.nz