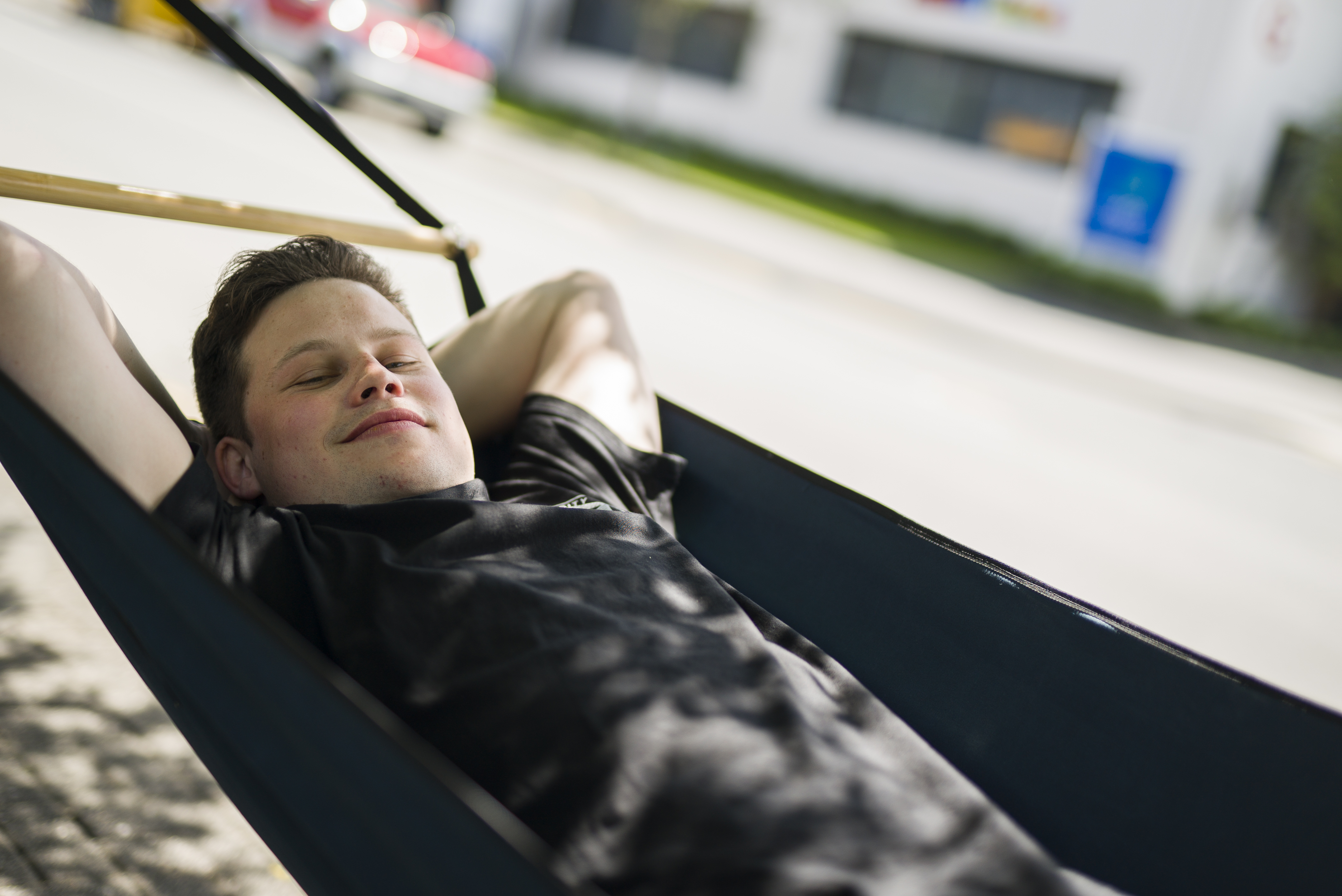 Jeremy Metherell is going to enjoy a relaxing summer holiday - especially as he'll be lying in a hammock he designed, and is now being sold through a New Zealand outdoor brand!
Jeremy is a Bachelor of Design (Product) graduate. For his final year, he produced a hammock, and Cactus Outdoor has decided to manufacture it and sell it in their stores.
"This project changed how I thought about design. It was so much more tangible, because I made something that will actually end up being made and used,'' he says.
Jeremy started engineering at Canterbury University, but admits, ``I don't work well with sitting down and writing numbers'', so he took some time off, and decided Otago Polytechnic would be a better fit. ``It was angled to get your hands dirty in the workshop, that suits me quite well, and the smaller class sizes and one-on-one with the lecturers was really good.''
Jeremy did all his own sewing on the project. Twelve prototypes later, he's a lot more confident than when he started.
``We had classes on construction, and making corners and putting in zips, and then pretty much it was just go ahead and do it.''
As he points out, practice makes perfect: ``After many hours on the sewing machine, most of my seams are straight!''
Jeremy's now hoping to study for his honours degree, and recommends Otago Polytechnic to anyone with a creative side.
"People who enjoy using their hands and like to do things in 3D. You can take product design to all disciplines, that's the best thing about it.''
For more information about Otago Polytechnic's Bachelor of Design (Product), visit: www.op.ac.nz