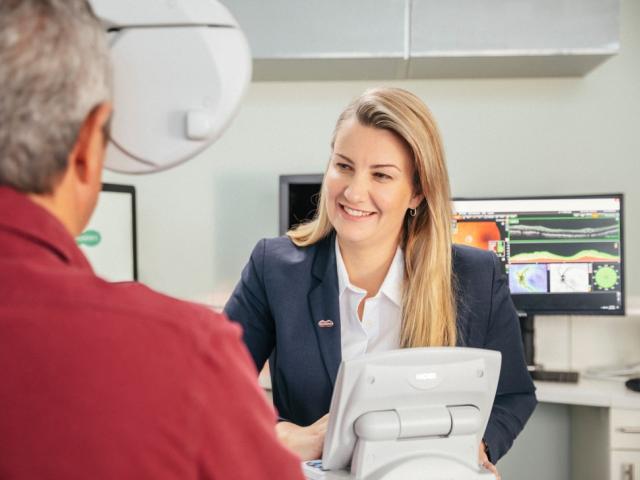 With a passion for eye health, each Specsavers store is locally owned and operated by a qualified and experienced optometrist, whose only focus is improving yours.
Specsavers provides expert care and advice and supports patients on their health journey to ensure they receive the best health outcomes. So, whether you have digital eye strain, are experiencing changes in your vision, have an eye infection or require ongoing assessment and management for a progressive eye condition, Specsavers' optometrists are here to help with all your eye health concerns.
Each Specsavers store is fully equipped with the latest technology and every eye test includes an advanced OCT 3D eye scan at no extra charge, which can help Specsavers' optometrists detect eye conditions well before symptoms appear. As well as assessing your eye health and vision, Specsavers optometrists can also pick up on other underlying health conditions.
To book an appointment, visit
www.specsavers.co.nz