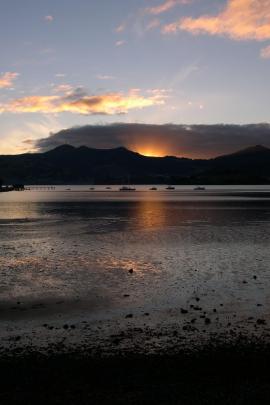 The picturesque township of Portobello remains a central hub of the Otago Peninsula and continues to draw new residents and visitors for its unique harbour and Peninsula lifestyle.
It's proximity to Dunedin has not overly altered the slightly slower pace of life that people who live in the area enjoy. In recent years, farming has given way to tourism, cottage industry, and commuter life in the city as the core business of the area. However, Portobello has not lost its harbour charm and remains a strong and interesting community today.
There is a deep sense of cultural and historical identity around the township and its links to the lives of Maori and colonial new comers. Central to the township is the accessibility to Latham Bay and the Otago Harbour with its sweeping coastal views of Quarantine Island, the west harbour and the skyline. The impressive backdrop of Hereweka (Harbour Cone) rises above the township in a silent landscape sentinel. The layout of Portobello hasn't changed for over 150 years and this gives it a special historical and rural charm.
With its store, hotel, garage, accommodation and cafes, Portobello has everything for locals and visitors alike who want a change of pace from the city. It's also a great place for visitors to base themselves as they set out to explore the Otago Peninsula due to its central location.
There are some easy walks along Hatchery Road with its stunning harbour views, or the bush track from Hereweka Street to Hooper's Inlet. Explore the rocky shore in Latham Bay, lifting rocks to see crabs and anemones. You can cool off on a hot day and swim at the jetty with the local kids.
Have your lunch at the playground while the kids play on the pirate's ship playground. Stroll around the historic cemetery and visit the fascinating museum to learn more about the Peninsula and its people.
Portobello is a great place to visit and take in the relaxed atmosphere of the Peninsula's harbour gem.