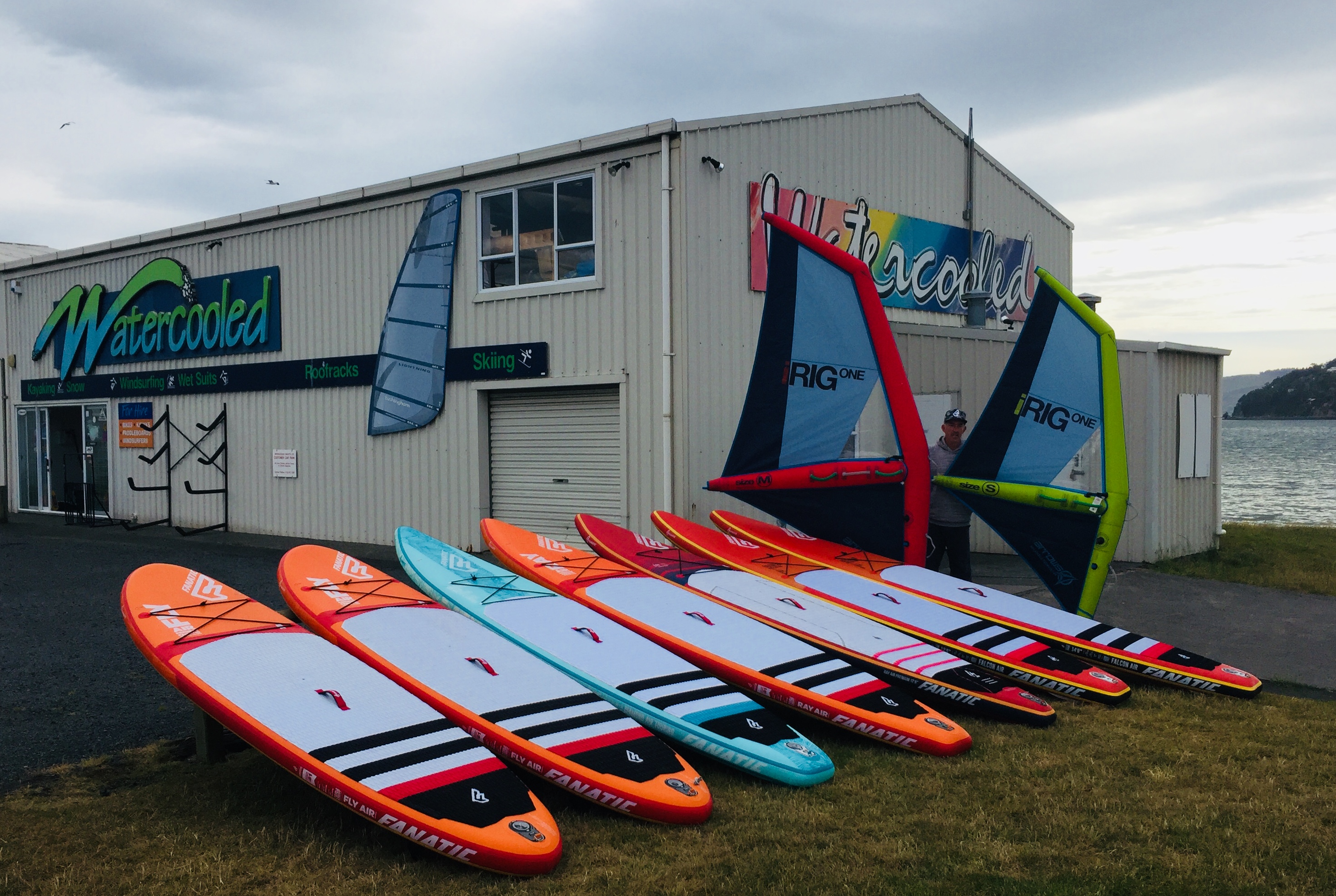 Head down to Watercooled Sports to talk to Craig Latta about the new craze in paddleboards - the Fanatic inflatable paddleboard line.
There have been massive movements in technology, meaning inflatable boards are the future direction of the sport. The new Fanatic inflatable paddleboards are lighter and more durable not like the single skinned 'lilo' like inflatable paddleboards you have seen in the past.
With double-layered skin they are lighter than standard hard boards, which makes carrying them around easy for all ages. The inflatable boards are also easy to store and transport as they deflate into a standard backpack.
The Fanatic boards all have a windsurf mast insert, so you can put a windsurf sail on. Watercooled now even offers the inflatable iRig windsurf sails, an inflatable windsurf sail!
The Fanatic inflatable paddleboards are less expensive than comparable hard boards, making them the perfect option for those getting into the sport yet also wanting a quality board that preforms on the water.
Head down to Watercooled Sports and check out their massive inflatable range and see what everyone is raving about - 9 Kitchener St, Dunedin. Phone (03) 479-2206, or visit www.watercooled.co.nz