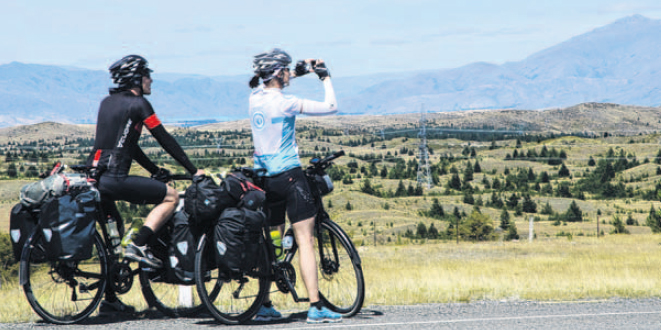 If you're planning on riding the Alps 2 Ocean Cycle Trail this summer, Brian and Diane Miller's new easy guide will be essential.
The first book published about the popular 300km-plus trail, it's a very handy pocket-sized edition containing everything you need to know.
There are useful maps and cross-sections for each part of the trail, as well as an overview of the region's history, geography, geology, and climate. Various side-trips and activities are also covered. Included are excellent photos, including those to help riders identify plants and animals along the way. Brian and Diane have previously published several books, including the Otago Central Rail Trail easy guide.
The Alps 2 Ocean easy guide is available from bookshops, or from the publisher's website www.lifelogs.co.nz