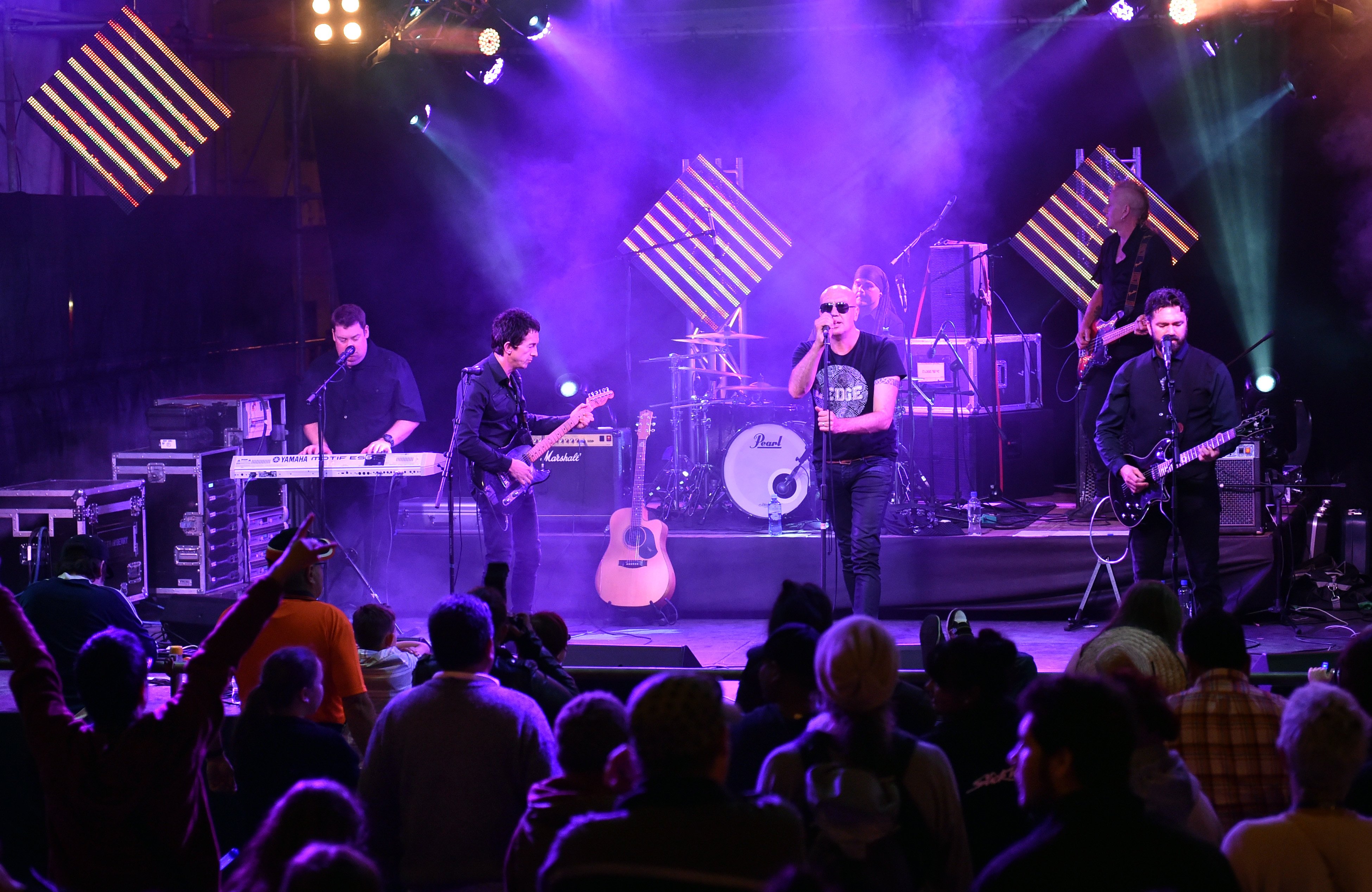 Dubious Groove and The Easy Hearts have been named as the acts performing at Dunedin's New Year's Eve concert in the Octagon.
Dunedin City Council community co-ordinator (events) Marilyn Anderson says the celebration will provide a free, safe and community-focused event for all ages.
Dubious Groove will take to the stage at 8pm. They are described as a five-piece soul, funk and rhythm and blues covers band.
Lead singer Davina Gilbert says: "We are stoked to have been chosen to play during the New Year's Eve festivities. Our band features four members who studied music at the University of Otago and we are so honoured to get the opportunity to play in front of our home crowd''.
They will be followed by Christchurch band The Easy Hearts, who entertained Dunedin crowds in 2015. Band member Jason Bird says: "We are so excited to be returning to Dunedin for this event. The last time we played was something special and this time will be no exception''.
The Easy Hearts will start at 10pm and will play until the midnight countdown to the chiming of the Municipal Chambers clock. The Robbie Burns cannon will fire a salute at midnight, followed by a five-minute fireworks show.
This year there will be some changes to the event setup. Food stalls will be set up in Princes Street, instead of the Octagon, so there is more space for people in the Octagon. The public exclusion zone for the fireworks will extend further into the upper Octagon and from 11.30pm pedestrian access from north of the Octagon will be via Harrop Street.
For safety reasons, people are asked not to bring personal fireworks or alcohol to the Octagon event.