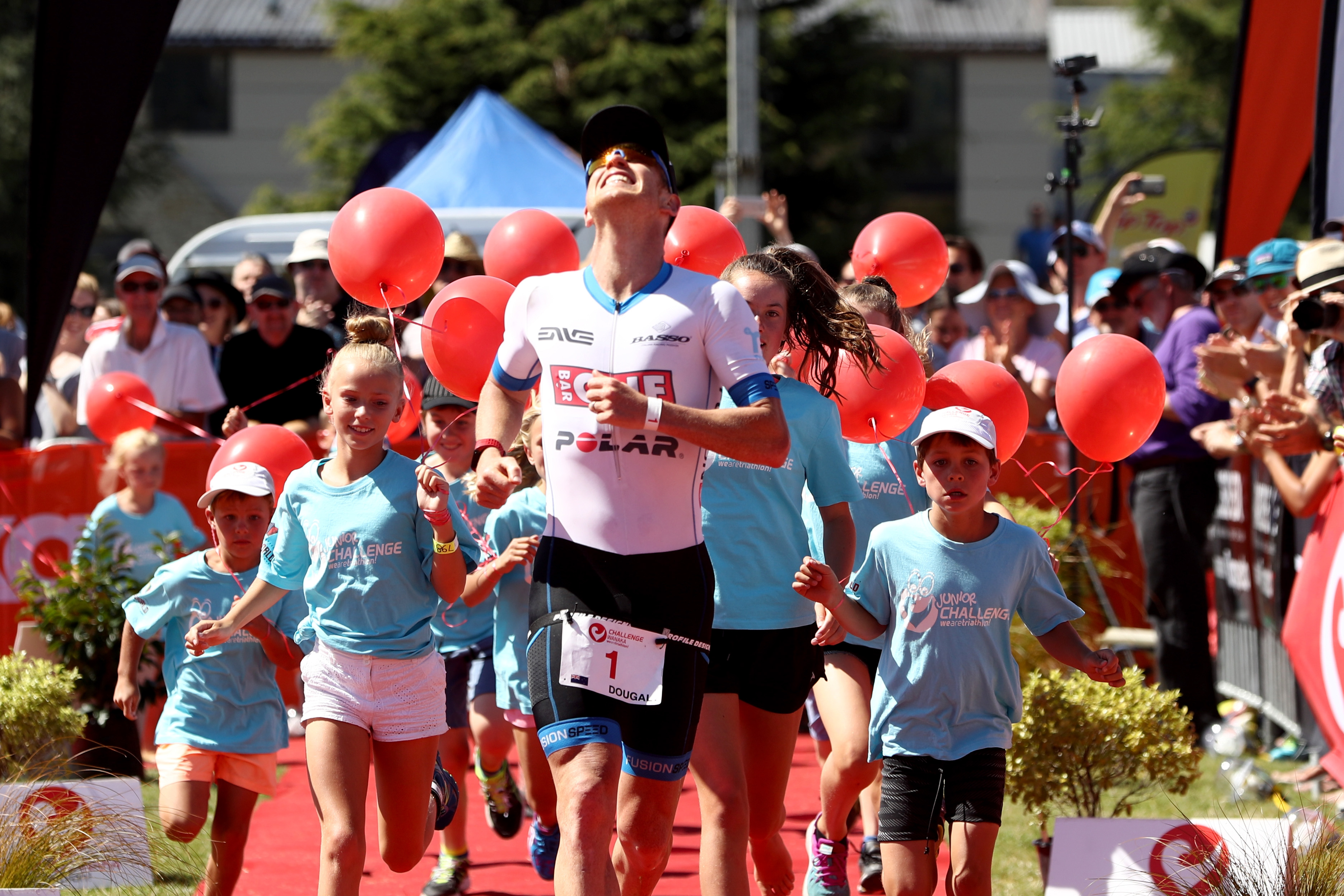 With events for over 2000 competitors of all abilities, aged from 5 to 80, Challenge Wanaka is New Zealand's largest triathlon festival, and this year features the New Zealand Long-distance Triathlon National Championships and the Aquabike National Championships.
The course is one of the toughest, yet one of the most beautiful in the world, and is set against the stunning alpine backdrop of New Zealand's Southern Alps and the Te Wahipounamu World Heritage Area.
Part of the legendary Challenge Family global series of long-distance triathlons, Challenge Wanaka is the race of a lifetime for athletes wanting to compete and holiday in paradise.
Watch over 1600 top professional and amateur athletes from all over the world compete on the world's most scenic long-distance course over either the full or half distance.
A 3.8km/1.9km swim in crystal-clear waters, the 180km/90km bike taking in two alpine lakes, and the 42.2km/21.1km run, which is 75% off-road along the water's edge.
The three-day sports festival also includes Puzzling World Junior Challenge Wanaka for budding triathletes aged 5 to 11, Challenge Aquabike (3km swim, 120km bike) and Mitre 10 Challenge Secondary Schools Triathlon for up-and-coming athletes.
The week culminates with the flagship Challenge Wanaka race on Saturday February 17. Over 10,000 spectators line the route and finish chute, cheering on these inspirational contenders as they compete in the most arduous of the triathlon disciplines.
The finish line is in the heart of the Lake Wanaka township and, in true "Challenge'' style, there's a fun finish-line party with music and fireworks to welcome the athletes home late into the night.
For further information, visit www.challenge-wanaka.com