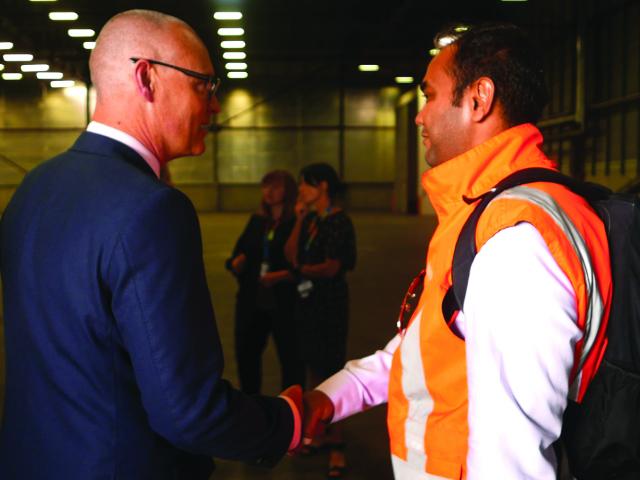 Demolition preparation is well underway for the New Dunedin Hospital project on the former Cadbury factory site. Scaffolding and temporary fencing has been erected around the former Cadbury distribution warehouse, with the footpaths around it on St Andrews, Castle, and Cumberland streets being temporarily closed.

Christchurch based demolition firm Ceres NZ, which played a leading role in Christchurch following the earthquakes there, have taken management of the site.

Ceres Operations Manager Swaroop Gowda said tearing down the former Cadbury factory was a 12 to 18-month process, with a small team will on site to begin with, however, the numbers of workers is set to increase to around 40 at the peak of the demolition project. This is set to provide opportunities for Dunedin workers.

"We plan to bring 15 experienced workers from out of town. The rest of the workforce will be recruited locally, or we will engage local sub-contractors."
"As we progress through the demolition works, we plan to hire and train more local workforce," Mr Gowda said.
 
While there may be some temporary footpath closures around the site, the approved traffic management plan for the demolition states that two lanes on both north and southbound lanes of State Highway 1 will remain open.