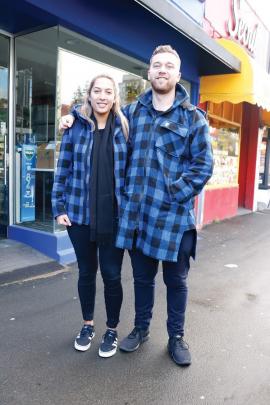 Otago Polytechnic's Design students have been out and about on Dunedin's streets  scouting for trend setters for The Dunedin Look 2018.
The Dunedin Look is an annual showcase of Dunedin street style, brought to you by the Meridian Mall.
These fantastic examples of Dunedin fashion will be on display in the Centre Court of Meridian Mall until August 31.
You are invitied to come into the mall to check out these images, get some inspiration, and vote for your favourite look.
There are prizes including a $500 Meridian Mall shopping spree up for grabs when you vote.
The votes will be tallied on August 30 and the overall winner will be announced at the Mall at midday on August 31.
The winning look will receive a $1000 Meridian Mall shopping spree, a pamper session with Clinique at H & J Smith, and tickets to the Zonta Extraordinary Fashion Show.
Here is a glimpse of some of the entries; to see more and for your chance to vote and win, make sure you pop into the Meridian Mall.
You can also follow this promotion via the @otagopolyfashion and @meridianmall Instagram pages.
The Meridian Mall would like to Thank the Otago Daily Times, Otago Polytechnic, Zonta Fashion, and H & J Smith for supporting The Dunedin Look 2018.